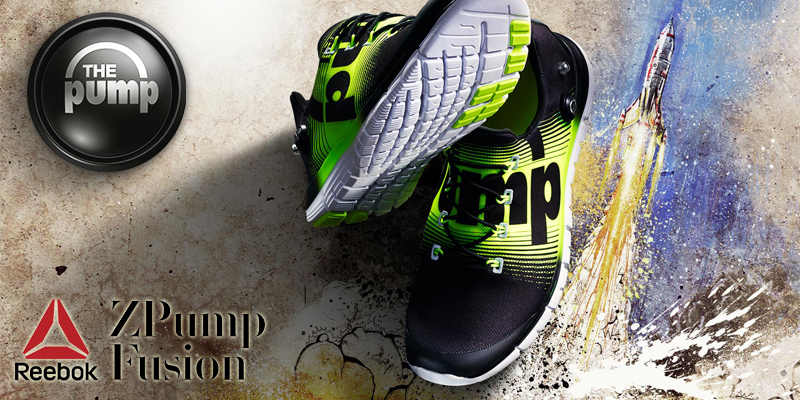 Reebok unveiled the ZPump Fusion performance running sneaker on March 10, 2015. Reebok calls it a reinvention of its classic Pump shoe. The new ZPump will debut in six colorways (three each for men and women) but will follow with new patterns and materials dropping every month thereafter.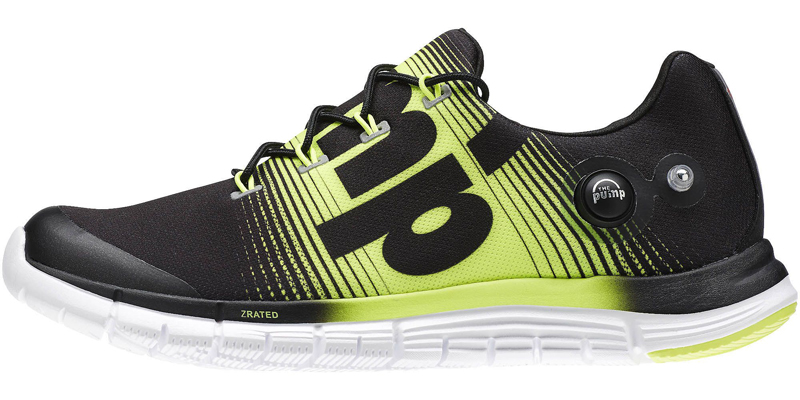 The ZPump is made of just three components: the Reebok ZRated outsole, an inflatable Pump membrane that covers the midfoot, and a seamless one-piece sleeve upper. Compare this to more than 40 individual parts in a traditional running shoe. Users can of course customize the shoe's fit by activating the familiar Pump mechanism on the side. The shoe adapts to you every time. The Reebok ZPump Fusion pumps up and provides runners with a locked-in custom fit.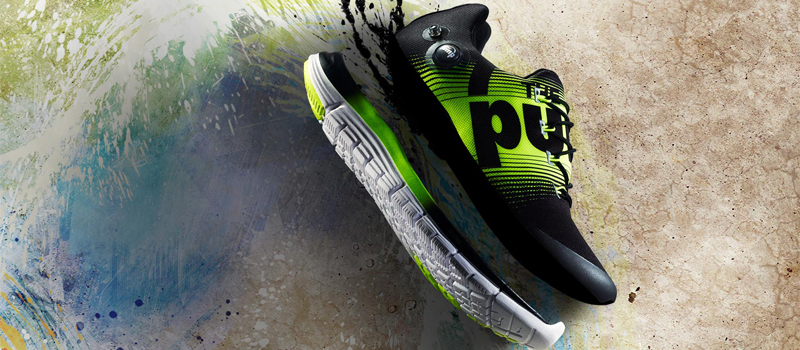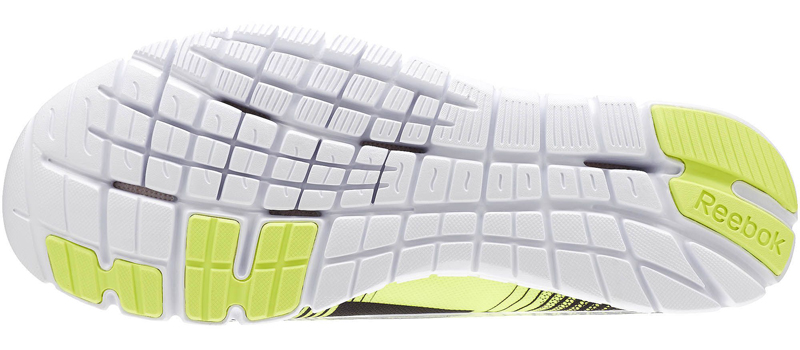 According to Bill McGinnis, head of running at Reebok, "We wanted to change the way we build footwear. This industry thinks like a factory, making the same thing over and over. We didn't want to make shoes to fit a plastic last; we wanted to make shoes that fit the human foot." Maybe Reebok is following Under Armour's lead with the Speedform?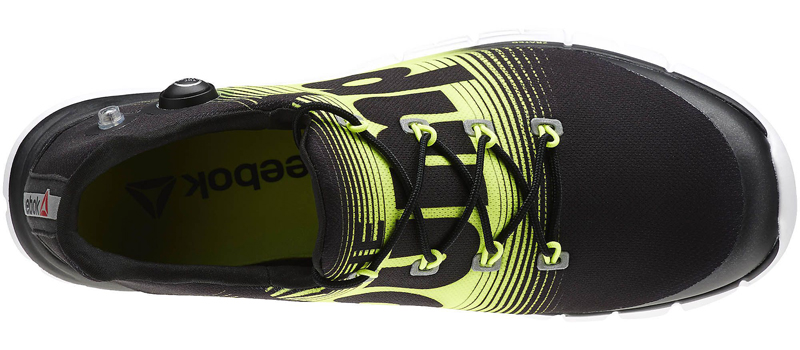 The Pump technology is an air-filled cage that pumps up and molds to any runners foot for a locked-in custom fit A lightweight fusion sleeve and seamless compression sleeve fuses The Pump technology to any runners foot. The ZRATED outsole is inspired by high-performance ZRated tires for ultimate control in and out of turns.
Review Summary
This is the first time we've tested a Reebok running shoe. When we first heard about the ZPump Fusion with its three components, our first impression is that the less components they have in the shoe (minimal), the less restriction on natural feet movement the shoe is. That is why we decided to wear test this new Reebok model.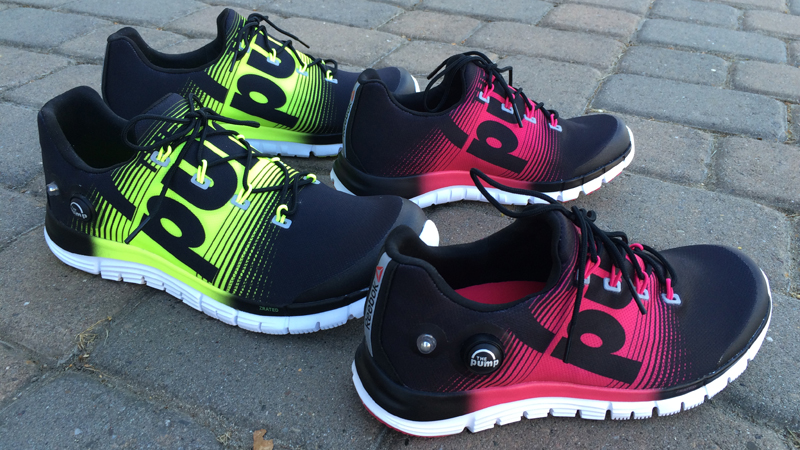 And I'm glad we did because it turns out that from both a running and walking standpoint, the Reebok ZPump Fusion is a great minimalist shoe with a slight heel-to-toe drop (about 6mm to 7mm as measured by my calipers) and moderate cushioning! It reminded me of the Nike Free Flyknit but magnitudes better in terms of fit, comfort, and feel. The uppers are much more comfortable and stretchier to accommodate my wide foot – the lightweight and seamless compression glove fuses to your foot. The moderate cushioning is great for hard surfaces (urban jungle) like asphalt and concrete and the sipped outsole lets your foot flex and move unrestricted – naturally! And the ZRATED outsole certainly lived up to its handling of the curves – did some fast sprints on the asphalt with sharp u-turns (I'm glad I didn't sprain my ankles).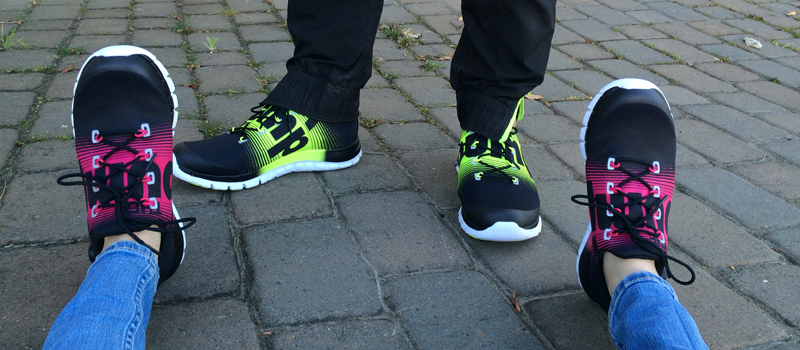 For those younger runners who are not even born yet with the initial Reebok Pump launch, the Pump technology is the creation of a cushion of air, inflated by individual pumps, that surrounds the foot, supporting its unique shape and size. The air inflates the bladder within the shoe to fill all the empty space, helping to customize the fit. When The Pump actuator on the heel of the ZPump Fusion is pushed, air is channeled through the valve and into the air-filled cage enabling it to fill and clasp around the upper and heel in a way that is unique to each foot. To release the air, runners can simply deflate using the release valve. The Reebok ZPump Fusion patented pump looks smaller (from what I can recall) than those on the tongue of basketball shoes of yesteryear – it takes more pumps to inflate…

Being someone who loves to run on trails, I took the Reebok ZPump Fusion for a 5K run on dirt and loose gravel and some paved bike paths. Super feel and great run! As expected, small pebbles got stuck on the outsole sipping like a lot of road shoes we have tested. Not a problem, just extra time for cleaning them off.

One takeaway from the ZPump Fusion is that runners with narrow feet will appreciate the Pump technology in any running shoe. Standard width shoes fit the majority of runners but those with narrow feet or wide feet have less options unless the manufacturer (like New Balance) offer width sizing (on popular or established models). But key is that this is a natural running shoe with excellent traits of a minimalist shoe – impressive that Reebok has launched a shoe so different (in a good way) from others in their run collection! Minimize the cushioning and you might have a racing shoe in the future.

The Reebok ZPump Fusion is available in three colorways for Men:

and in three colorways for Women:

You can also create a customized or personal version of ZPump Fusion with a dizzying array of options available – have fun with it!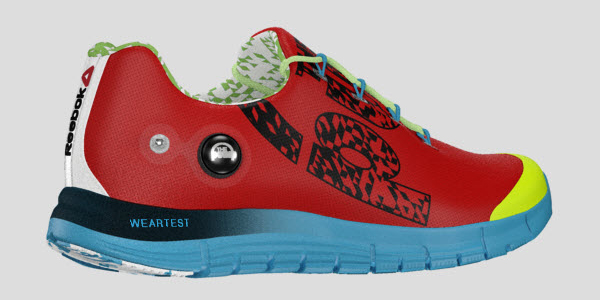 Available for purchase now at Reebok.

*Product provided by Reebok. CMP.LY/1 Review
If you have a product you'd like reviewed, contact me at info@weartested.org