Bright colors, bold shapes, overall a plain in-your-face unique design. PUMA's Toori Run Collection has reared its head as the new art inspired training shoe. Influenced by famed anime comic strips and the bright lights of Tokyo, the Toori Run makes a bold statement both in and outside of the gym.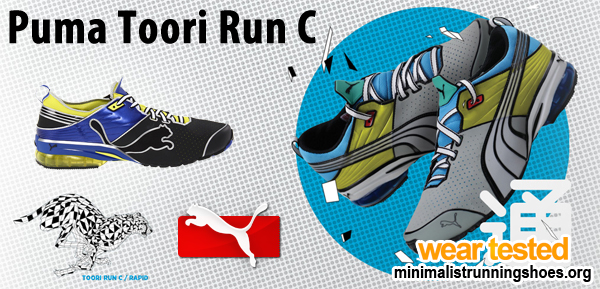 These street-prepped trainers are contemporary nods to the artistic side of Japanese style and design. With thick lining, exaggerated details  and pop art coloring, the shoe mimics illustrations straight from the page of a comic strip. Available in two styles (Toori Run C and Toori Run Y) the Toori features some great tech details including bootie construction for optimum speed, breathability during workouts, lace closure for a snug fit and a cushioned heel for comfort and shock absorption.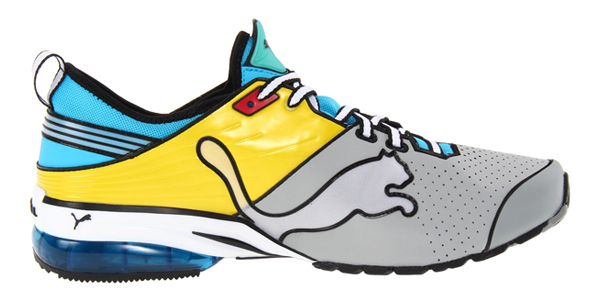 We decided to take a quick look at only the Toori Run C. The Toori Run Y has a higher upper (semi-mid) and tongue. It also weigh 2 ounces more.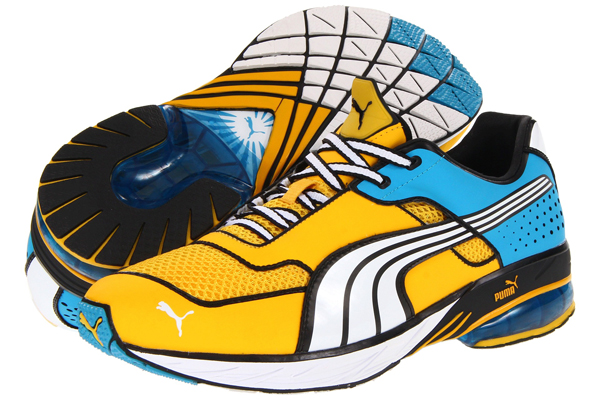 The uppers feature a breathable mesh with synthetic leather overlays for durability. The glove-like fit is a bootie construction with a molded grip tongue tab. Standard lacing system for a snug fit. There is perforated detailing and colors that you can identify with anime comic strips.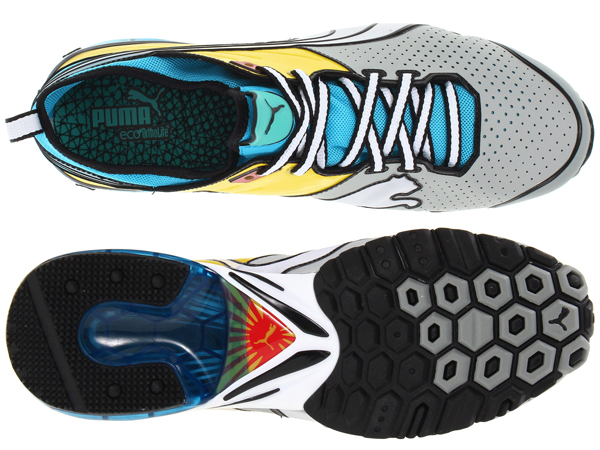 The heel is cushioned for comfort and shock absorption – heel strikers and walkers rejoice? The high-traction blown rubber outsole has a graphic look that'll get you noticed!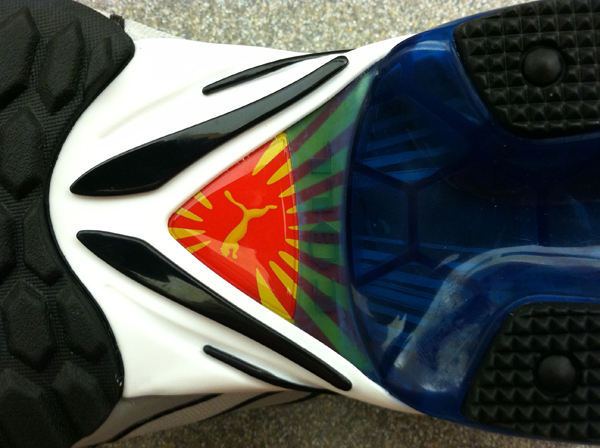 So how did the Toori Run C perform?
I want to preface by saying that this not a minimalist running shoe but a gym shoe. My pair of Toori Run C, US Men 10.5, weighs in at 11.4 ounces and have a stack height of 36mm. It also came with a second pair of matching green shoe laces. I tested this by wearing it for fitness use (weights, push-ups, planks, lunges, etc.) and casual (walking).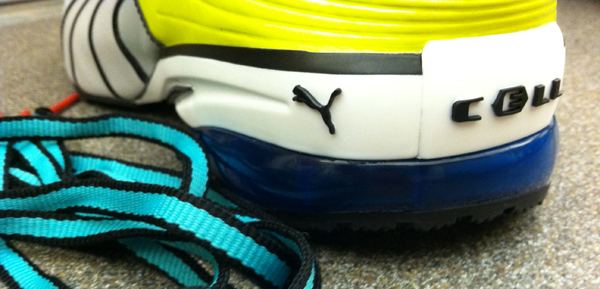 Yes, it is very bulky and is a good gym shoe with lots of protection even though I prefer one that is lower to the ground and less protection for boot camp exercises. But I see this more of a casual shoe worn by fans of anime or Tokyo pop art. Could be a nice investment – future collector's item? The bottom line is, this is a piece of art or design that you might want to collect and keep over the years…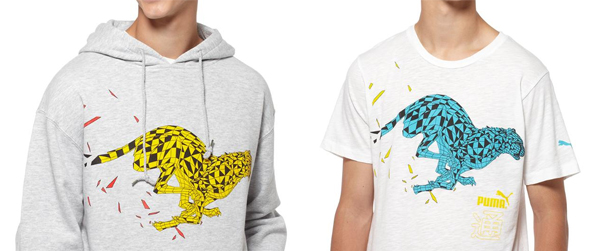 Matching apparel can be worn with the shoes too! Here's a Toori Running Cat hoodie and T-shirt. The hoodie is 60% Cotton and 40% Polyester with a drawcord hood, and a kangaroo pocket. The T-shirt is 100% Cotton with a crew neck.

The Toori Run C is available for men only in three colorways: Blue, Black, Grey.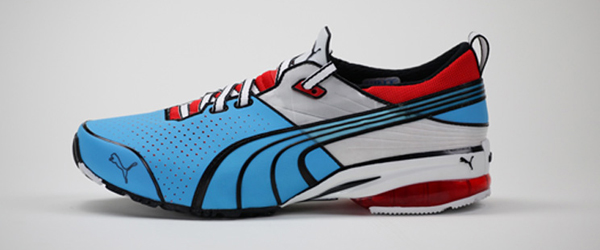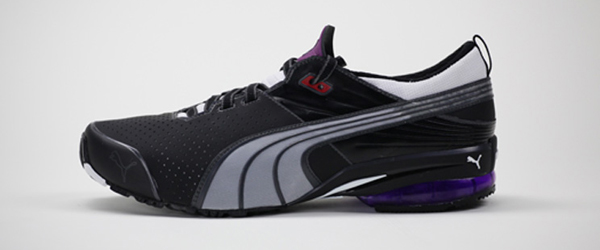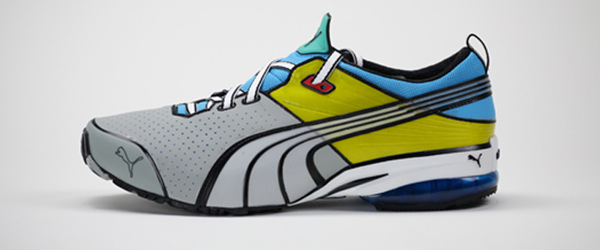 It is also available in another variation of Black at Zappos.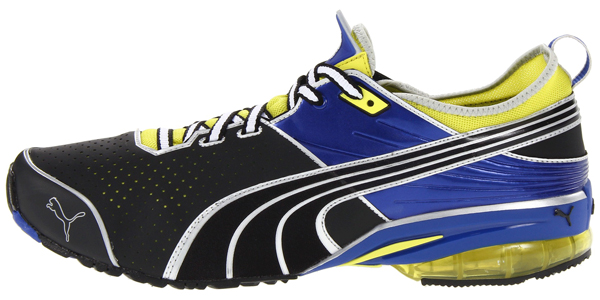 The Puma Toori Run C is now available for purchase at: Puma and Zappos
*Product provided by Puma (MSRP $95). CMP.LY/1 Review
If you have a product you'd like reviewed, contact me at info@weartested.org