In our two part series on Priority Bicycles, we wanted to get the word out early on their pre-order offer with December delivery. Free shipping offer ends November 15. All pre-orders also receive a free Delta Smartphone holder, Remember, $399 includes shipping to the continental U.S., no extra cost for puncture resistant tires, a water bottle holder, kickstand or tire pump – all included!  Part 1 covers Priority Bicycles technology and features. Part 2 covers a first impression ride test review.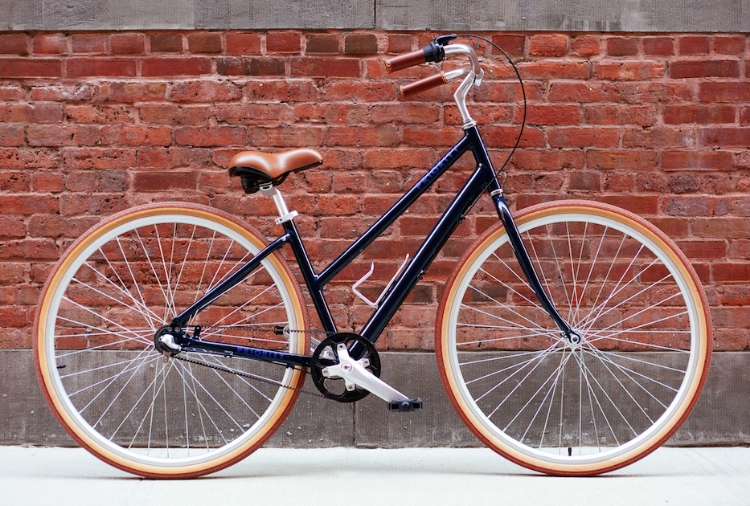 If you have never own a bicycle or ridden a bicycle, then Priority Bicycles has a bike for you. If you hated doing maintenance on your bicycle, then Priority Bicycles is the bike for you. If you wanted a high quality, good looking, reasonably priced, and maintenance free city/urban bike, there is only one bike for you: Priority Bicycle Diamond or Step-Through. There are many great and affordable city/urban bikes out there from Electra, Cannondale, Trek, Specialized, and Marin Bikes to name a few but only Priority Bicycles are maintenance free.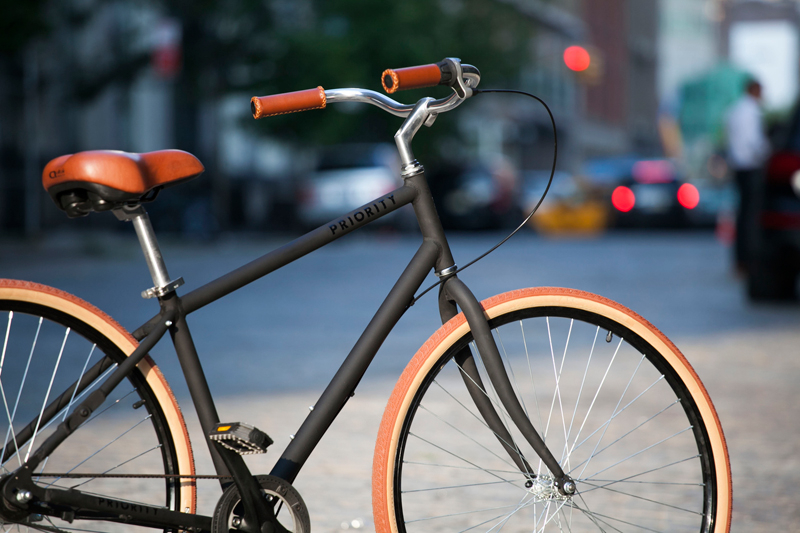 Not only are their bikes high quality and low cost, they are engineered for ease of use and require no regular maintenance. Priority Bicycles come ready to ride – tools, kickstand, bottle cage, and a pump are included in the box, so nothing stands between you and the open roads except a simple four-step, approximately five minute assembly process.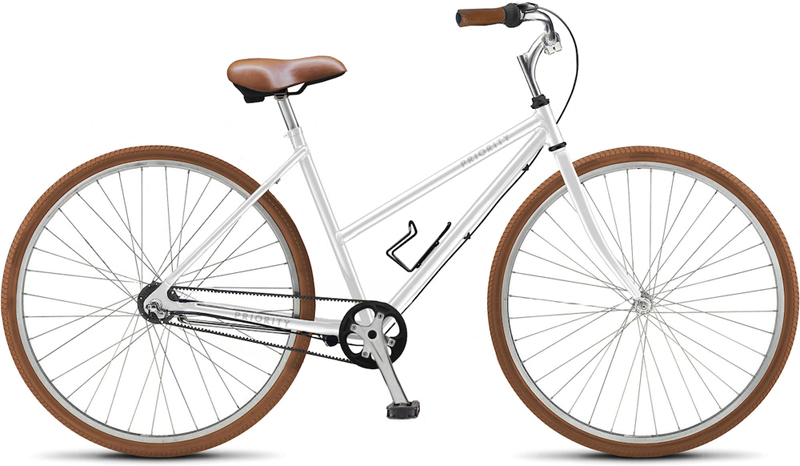 Priority Bicycles Features
Lightweight Aluminum Frame – Unlike conventional steel frames, Priority bikes are made from lightweight aluminum to make it easy to carry the bike up and down stairs. The aluminum is also rust-proof – perfect for beach lovers or places with rain or snow.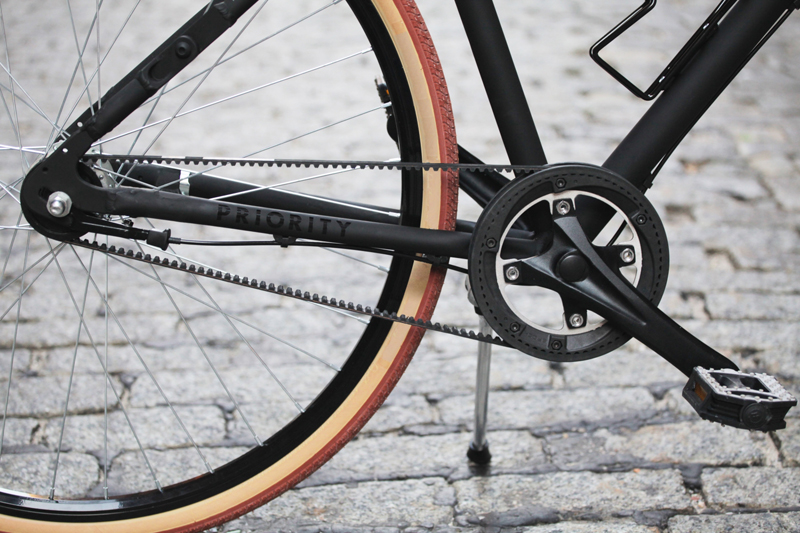 Belt Drive – Priority Bicycles do away with messy chains that ruin clothes. Priority bikes are built with a belt drive usually only found on expensive, high-end performance bikes. Chains require lubrication, they rust, and are susceptible to the weather. But belt drives last longer, are more durable, are more quiet, and clean.
Three Speeds – Priority bikes feature an internal hub three-gear system. While most of the day you'll be in gear two, you'll have the option to gain speed in gear three, or take it easy in gear one. Keeping it simple…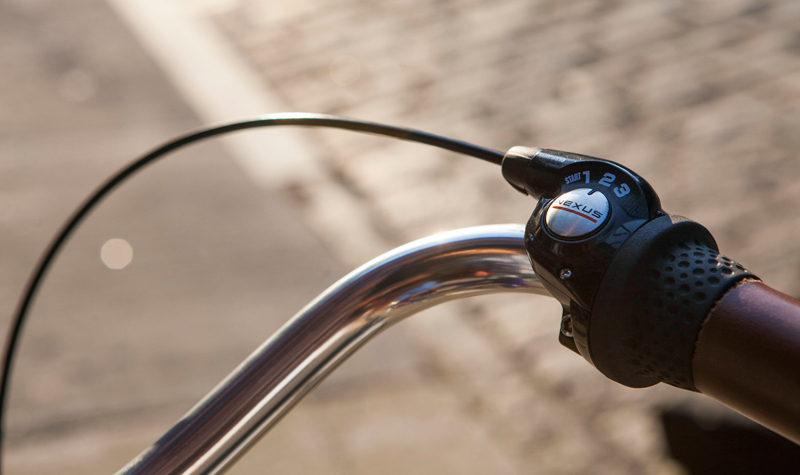 Easy Assembly – Priority bikes assemble in four easy steps that take approximately five minutes allowing you to get on the road quick and simple.
Simple Braking – The foot brake in Priority three speed hub is very advanced, bringing you to a quick and safe stop. Pedal forward to go and backwards to stop, the bicycle is easy, safe and reliable.
Super Comfy Saddle – Priority saddle is extra soft to make sure you're always comfortable.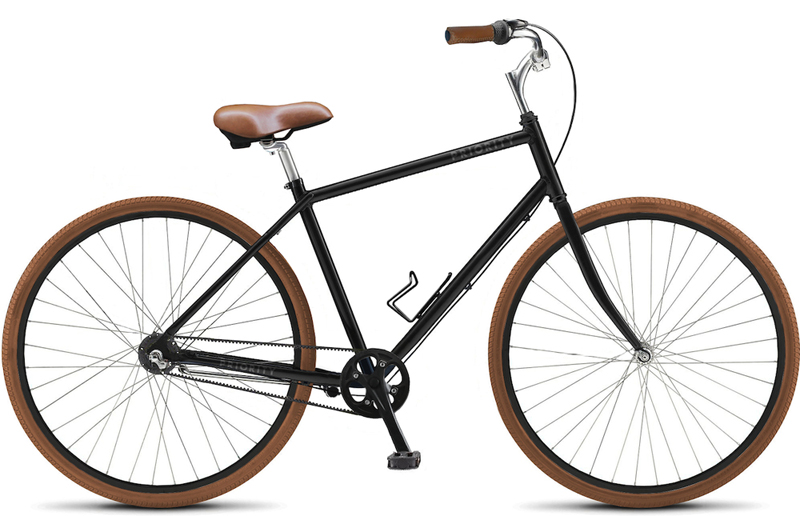 Upright Seating Position – Priority bikes are designed for upright seating to ensure you feel great during and after a long ride.
Puncture Resistant Tires – Keep those thorns and glass from ruining your ride.
Theft Resistant Bolts – Priority uses bolts instead of quick releases levers thus making it more difficult for thieves to take apart.
Kickstand, Water bottle cage, and Tire pump – All come standard with Priority.
What You Need To Know

Gear Name

Priority Bicycles Diamond and Step-Through Frames

Synopsis

A new concept in cycling, a beautifully designed maintenance free bike with smart engineering & low cost. Quality with no compromise, Priority Bicycles. Lightweight aluminum frame, belt drive, three speed, pedal brakes, puncture resistant tires, theft resistant bolts, kickstand, bottle cage, tire pump.

Available Date

Free shipping ends November 15. Order now for holiday delivery, only $399. All pre-orders also receive a free Delta Smartphone holder, valued at $29.99.

MSRP

$399 and up

Where To Buy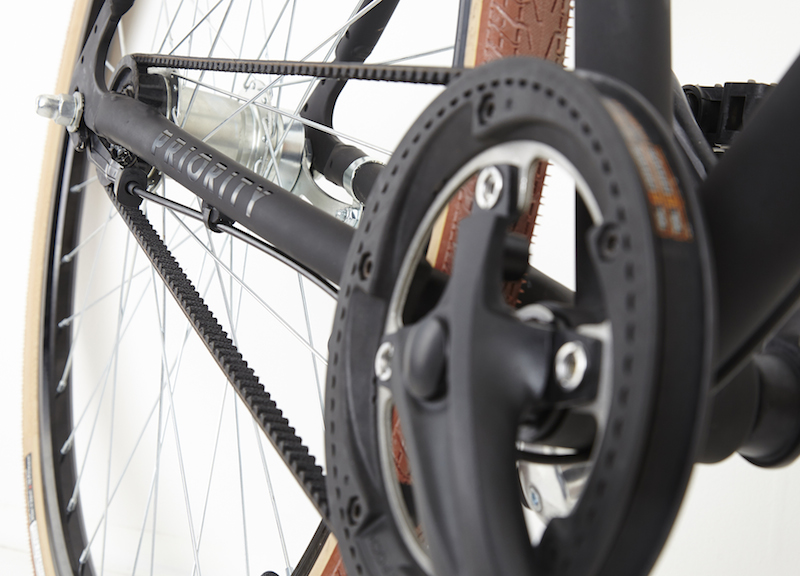 Pre-order now at: Priority Bicycles
Part 2 will follow in another week with our first impression ride test review.
*Priority Bicycles provided the bikes. CMP.LY/1 Review
If you have a product you'd like reviewed, contact me at info@weartested.org