The nonda ZUS is a truly smart USB car charger and car finder. It is not only the best USB car charger on the market, but also different from any normal USB car chargers.The ZUS smart car charger takes device charging to the next level, perfect when you're on vacation or an expedition. There are lots of car chargers on the market, so what makes this one any different? Read on…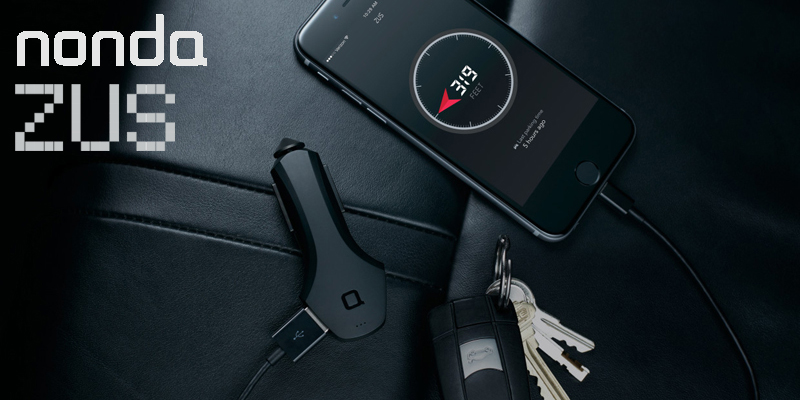 To start off, the nonda ZUS has a beautiful design. Designed in Germany, ZUS sports a sophisticated, yet very functional design,  US Military MIL-STD-810G Grade (High Temperature Standard), and crafted from the highest grade German Bayer PC with all metal parts coated in Titanium.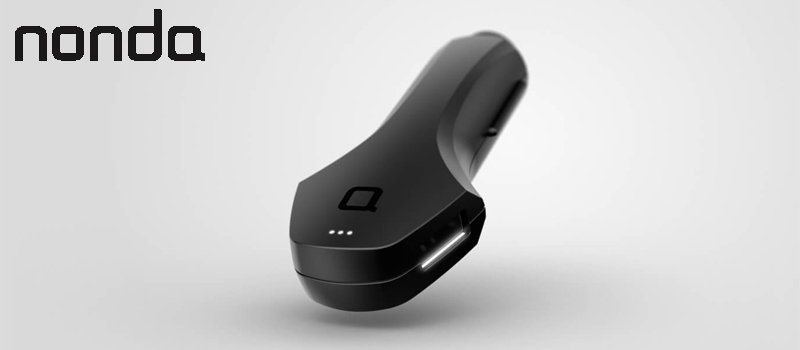 Then it comes packed with the ZUS' proprietary ElegantShine lighting system providing great usability in dark environments.These are lights positioned on the USB ports, which makes this charger instantly recognizable if you've loads of stuff in your car and need to find it in a pinch.

Next, throw in the ZUS advanced cooling system that results in 35% less heat. ZUS is able to last 2 times longer than normal USB Car Chargers. And we haven't even discussed the USB car charging and car finder features yet!
USB Car Charger
First and foremost, the ZUS is a USB car charger. It has a 4.8A output and fully charges 2 iPads in 3.75 hours – 2X faster than a normal USB car charger. ZUS detects what device it's charging and delivers the maximum charging output. It charged my iPhone 5S in the car fast but I cannot quantify how much faster. It simply works.

Smart Car Finder
One of the major selling points of the ZUS USB car charger is the car locator which works even if you don't have any reception on your mobile phone. You can download the ZUS smartphone app, pair it up with your ZUS, and you're good to go. ZUS only needs to be paired with your device when you turn OFF your car. ZUS automatically remembers where you've parked your car when your engine turns off. When you need to find your car, simply open the ZUS app.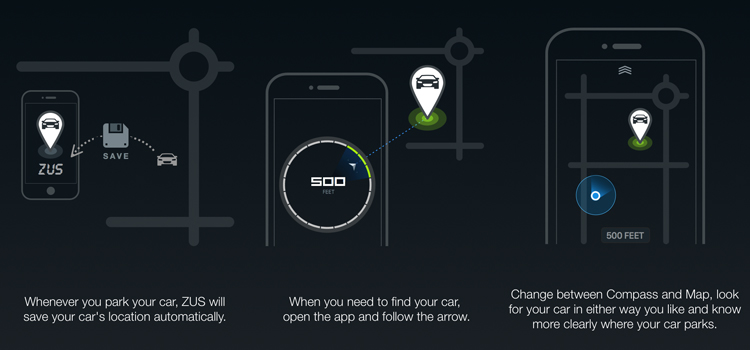 Remember, Bluetooth is only used for pairing your ZUS to your smartphone. It is not used for locating your car (limited to Bluetooth short range otherwise). Further, it is outdoor-friendly as no cellphone signal is needed – it must use the antenna on the smartphone and satellites to locate the stored GPS location of your car.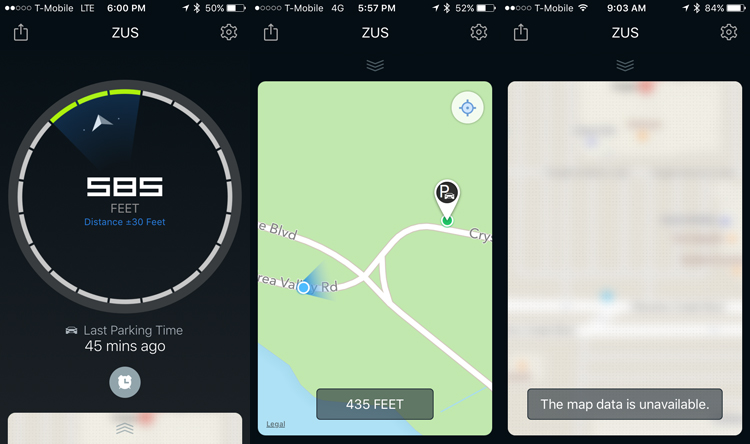 One really useful feature for those who like navigating with maps instead (or in addition) of a compass is the integration of basic Google Maps showing you where your car is parked relative to your position. But I did experience many times where the map is not available…
Parking Timer Reminder
The ZUS doesn't just track your parking location, the smartphone app also allows you to set a parking timer reminder. Comes in handy in at most metropolitan cities San Francisco and Los Angeles in the West Coast where almost every parking spot has a meter. Just park your car and your phone alerts you that ZUS has recorded the parked location and asks if you would like to set a parking time reminder. You will be reminded when you have 10 minutes left. Simple, functional, and ultra useful!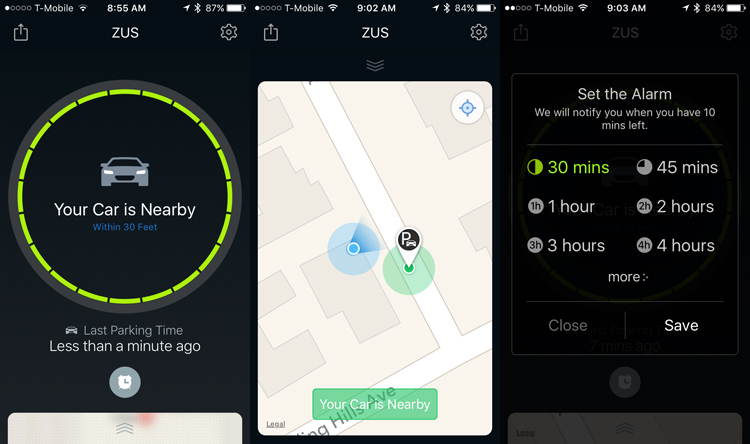 Where To Get Your Own ZUS
The nonda ZUS is an awesome USB car charger with bonuses that makes you almost forget the primary reason you would buy this charger: car finder, parking reminder, fast charging, lighting assist, German design, and much more. You can purchase the nonda ZUS  smart USB car charger and car finder online at nonda.co and Amazon.