From New Balance comes the FAST and FIERCE neutral racing flat, the RC 1400.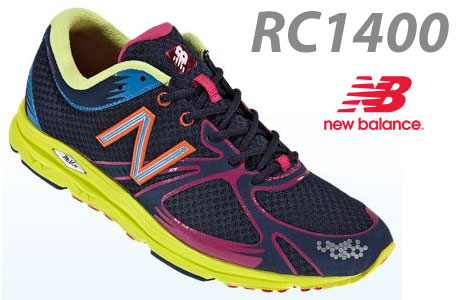 Inspired by the 890, the RC 1400 is a lightweight and minimal racing flat that is perfect for running on slick and smooth pavement and track surfaces.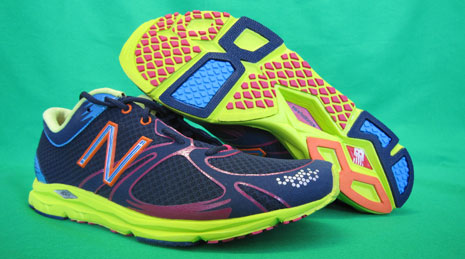 When I first heard about this shoe, I wasn't sure what the differential is but my digital calipers measured this to be about 8mm with a stack height of 21mm. It weighs only 7.4 ounces (US Men's Size 10).
Obviously the 8mm drop was a major concern and the fact that I had sizing and running problems with the Minimus Road (not with Minimus Trail though), I was still cautiously optimistic about this racing flat because it is based on the popular and very successful 890.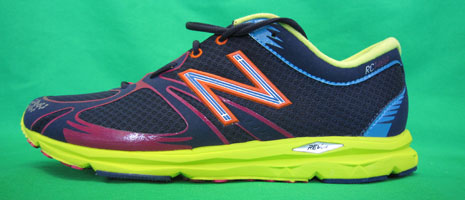 The 1400 features a RevLite midsole foam that delivers a light, durable, and responsive experience. Full ground contact through the sole unit provides for inherent stability and the outsole rubber ensures a secure grip on slick surfaces. RevLite is an innovative foam compound providing the same responsiveness and durability of foams 30% heavier. RevLite offers a lightweight ride without minimizing construction or sacrificing underfoot cushioning or stability.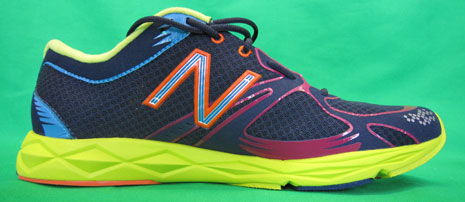 A no-sew seamless upper and secure but highly breathable open mesh provide a comfortable fit and reduced risk of irritation at high flex points. A runner can sweat in the Summer heat or run wet trails in them. I ran in them on 90 degree weather on trails and asphalt with great breathability – my feet stayed dry but my running cap and running top were drenched in sweat. Luckily I was carrying my Amphipod hydration system.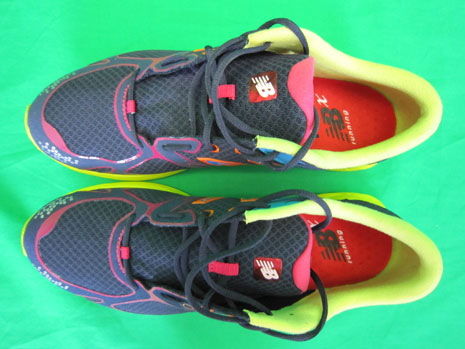 Several Team New Balance athletes including Jenny Barringer, Adrian Blincoe, and James Carney provided inspiration and design & development direction for the 1400. These premier athletes shared their insights on ideal racing flat features and rigorously tested several prototypes of the 1400, helping the New Balance product team refine the shoe until it contained all the must-have features of the perfect racing flat. And it shows!
The outsole has blown rubber located in the forefoot and is used to increase cushioning and responsiveness.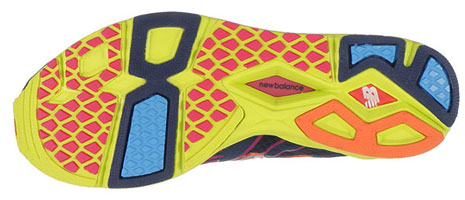 The biggest surprise is that I really liked this shoe! The open mesh provided a super soft and flexible snug fit. The toe box is sufficient but I would have preferred it to be wider (2E+ width). I did not get any blisters running sockless in the 1400. The 8mm drop did not affect my running form on asphalt, trails, and tartan track. I have taken this shoe everywhere on my runs for the last two weeks and put in over 50 miles in them.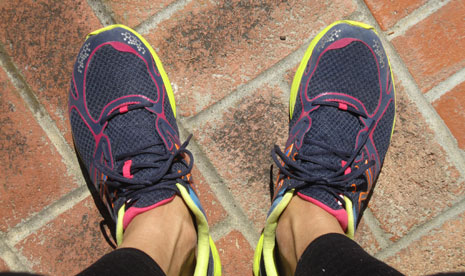 The forefoot RevLite midsole foam of 11mm is great for midfoot/forefoot strikers desiring some cushioning on longer runs. Even when I was tired on long runs, the shoe did not tempt me into heel-striking.
If New Balance would include width sizing in future releases AND zero drop it, they have another winner for both traditional runners and runners transitioning to minimal shoes – before the arrival of the Minimus Zero collection. I've been wear testing a Minimus Trail with width 2E and it has made a significant difference versus the standard D width from 6 months ago. New Balance is certainly moving forward with major improvements in their performance shoe line.
The RC 1400 is available in two colorways for Men and Women: Blue with Orange and Navy with Yellow.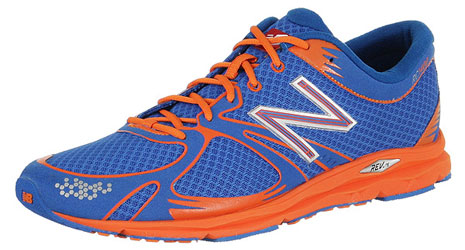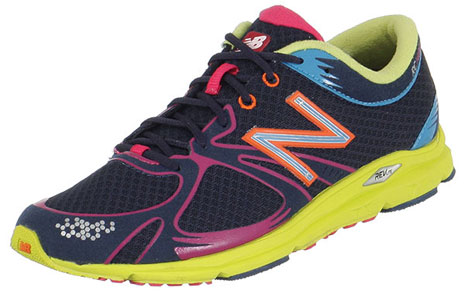 The New Balance RC 1400 racing flat is now available at New Balance and Running Warehouse.
*Product provided by New Balance (MSRP $100). CMP.LY/1 Review
If you have a product you'd like reviewed, contact me at info@weartested.org