AVAILABLE FOR THE FIRST TIME ON DECEMBER 10, 2015
Finding boots that are ultra-minimalist, featuring a wide toe box, lightweight form, and zero-drop design is more difficult than locating the infamous Sasquatch…but why?  Where is the minimalist boot that is the natural shape of the human foot; a boot that brings your feet closer to the earth with a barefoot design; a boot so lightweight that it cuts down on ounces more than this week's fad diet; and a boot that has a wide toe box with more open space than the state of Kansas? Well, guess what, Dorothy? Welcome home!

LEMs Shoes believe that you don't need to be some environmentalist who survives on organic granola and berries to know that going natural can have its benefits, which is why they bring you the Boulder Boot – a barefoot boot that has all of the natural features you've been searching for all while promoting healthy foot development, better balance, increased mobility in the feet, legs, and back AND helps to alleviate certain foot ailments such as bunions and hammer toes. If you're ready for a 9.9 oz boot (size 43) that can pack down into the smallest of daypacks or carry you on the farthest of Sasquatch searches, then it's time you rock the Boulder.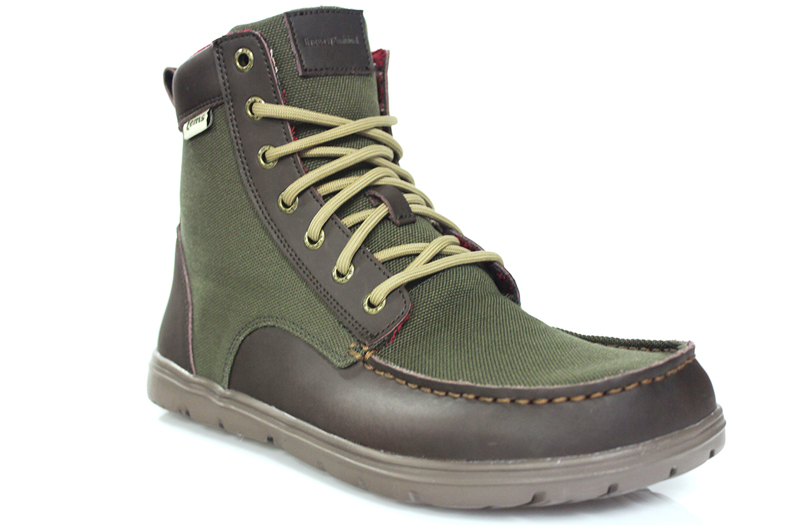 Note:
It's not waterproof. LEMs Shoes chose to leave out a waterproof membrane  because they sacrifice breathability. The upper is treated with a DWR water-resistant coating. When this begins to wear off, they suggest treating the nylon and leather with a spray on Scotchguard, Nikwax, or something similar.