Inspired by a passion for running, British brand Iffley Road make elite standard runwear, designed to work in tune with your body. Vivobarefoot shoes let you move with natural freedom. Featuring a classic t-shirt and vest, the new distinctive chevron design draws inspiration from Vivobarefoot trademark hexagons, whilst evolving the effortless style of Iffley Road's signature striped tops.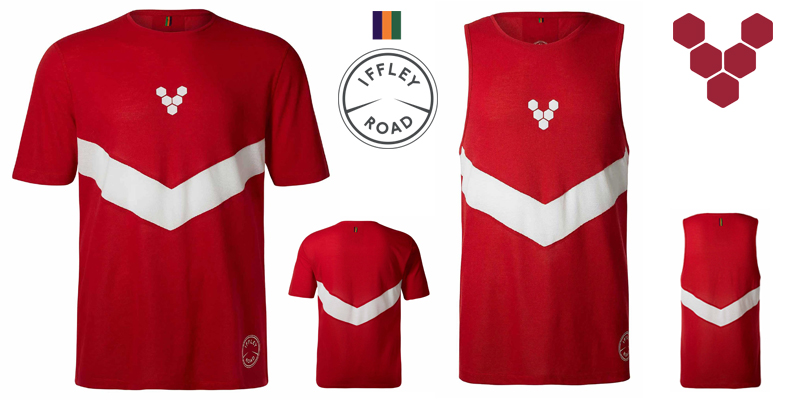 Made by runners, for runners. Iffley Road clothing was founded by a British husband and wife team, who met through a shared a passion for running. Together, they have created a small but carefully refined collection of elegant, high quality performance-wear that works equally well in the park as in the pub.
The name Iffley Road originates from the Oxfordshire track where, in 1954, the four-minute mile barrier was broken. The Iffley Road founders are inspired by the inclusive, community spirit of athletics in the 1950s, and love the understated aesthetics of runwear at that time, reflected in every garment they make. Under-engineered apparel with a matte finish, subtle colors and minimal logos on display; made for the joy of running, designed to stand the test of time.

"This is a collaboration between two British born companies aligned in mutual respect for movement and design simplicity. Iffley Road remain connected to an era before marketers conjured up to idea that you need fancy underfoot technologies and spandex running lycra in order to run or compete. Inspired by Bannister's 1954 achievement of the impossible, the miracle mile, their values sing true to why we're all here – we were born to run. We took their kit off road and tweaked the design to achieve our now team endorsed VIVO red tops that won't get in the way of you achieving your full natural potential, providing uncompromised quality and refined aesthetic – no frills necessary."
– Vivobarefoot Creative Director, Asher Clark
CAMBRIAN CHEVRON VIVO RED T-SHIRT
The chevron version of Iffley Road iconic men's tee is designed to perform and built to last, offering unbeatable comfort mile after mile. It's made from a bespoke technical dri-release® micro-blend that's lightweight, soft and durable and effectively wicks away perspiration. The cut is slim and stylish, with their trademark longer sleeves and an almost invisible in-seam pocket for keys, credit card or gel.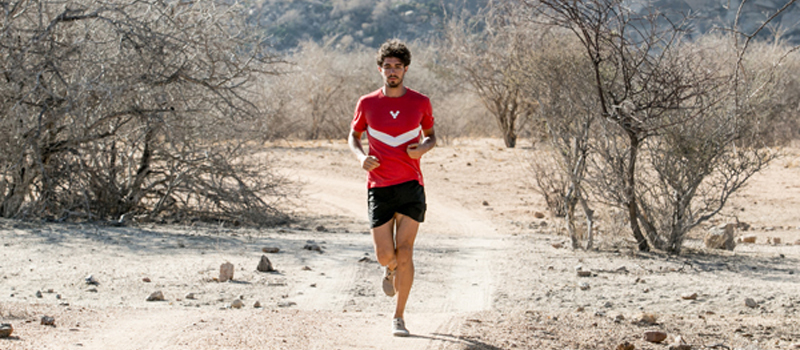 LANCASTER CHEVRON VIVO RED VEST
The Iffley Road classic running vest epitomizes their minimalist design ethos: great fabrics beautifully cut. Lancaster is ideal for warmer conditions and longer runs when ventilation is paramount. It's made from our trademark dri-release® piqué – highly wicking, lightweight and soft. The cut is slim, with carefully shaped armholes that allow free movement without being too gaping.

Grab your own Iffley Road Vivobarefoot Elite Kit now!