Headsweats is a maker of high-performance, ultra-light, super wicking hats and visors that keep athletes safe, as well as dry.

I sweat a lot when I run. And with the heat in the West Coast, I'm always wearing a running hat. But most hats do not keep the sweat off my eyes and face. Until I discovered Headsweats in a pair of hats I received from La Sportiva and Newton Running – the semi-custom Go Hat.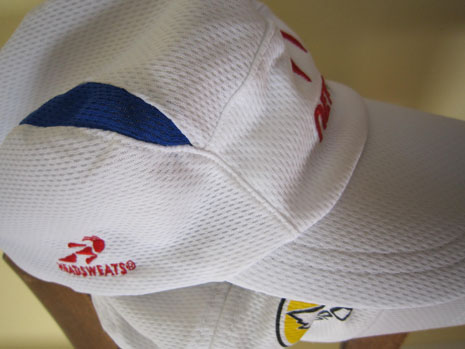 Besides the Go Hat, Headsweats has the Race Hat, Ultralite Hat, Dry Visibility Hat, and Protech Hat. And a whole series of performance visors, beanies, semi-custom hats, and fully customized hats. Check out the Classic styles worn by the 2515th Naval Air Ambulance Detachment!

Here's a few criterias we used for our review of running hats:
Adjustability/Sizing
Comfort/Materials
Sweat Control
Reflectivity/Safety
The following performance hats are reviewed: Ultralite Hat, Dry Visibility Hat, Protech Hat, and Go Hat.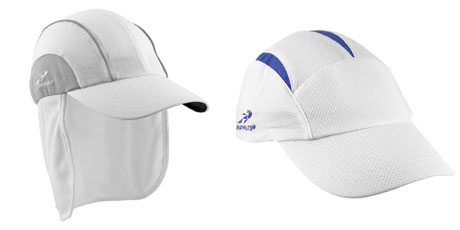 These hats really performed especially well for me when running with sunglasses because you don't want your sweat to get on the lenses and I didn't really want to have to stop to wipe them.

The table below summarized how the four different models of HeadSweats performance hats worked for me after rotating through them daily for the past 3 weeks.

In terms of overall performance, I really prefer the Go Hat (MSRP $22) hands down. The two deciding factors for me (the others are equal for most models) are comfort and adjustability. The COOLMAX fabric shell is the softest and most comfortable material in a running hat I have ever worn. And I have gone through a lot of hats in my running adventures.
In terms of adjustability, I have to frequently adjust the fit because of the changing wind conditions in California. The Dry Visibility Hat uses a Velcro fastening system whereas the Protech Hat uses a quick-fasten lace-like system – both are harder to adjust while running. The Go Hat and Ultralite Hat are the easiest to adjust singlehandedly while running.

For night running, the Ultralite and Dry Visibility Hat are both superior. The Dry Visibility Hat has reflective stripes across the ball and crown and on the side (logo) of the hat whereas the Ultralite Hat has a reflective sandwich on the bill, on the side logo, and on the back.

Note: The Dry Visibility Hat is also water-resistant.
For the pricing (between MSRP $20 to $26), the HeadSweats performance hats are a bargain compared to what I paid for my Nike and Asics hats. And the Go Hat wins the best of the HeadSweats performance collection. I've heard that there will be a reflective version of the Go Hat for Spring 2012 – the best gets better!
HeadSweats products are available at Amazon and REI.
*Product provided by HeadSweats, Newton Running, and La Sportiva – CMP.LY/1 Review
If you have a product you'd like reviewed, contact me at info@weartested.org