If you've ever used a heart rate monitor (HRM) before, you'll immediately fall in love with the Garmin Forerunner 610 heart rate monitor. With a touch, tap or swipe, Forerunner 610 lets you get on with your run while it tracks all the details.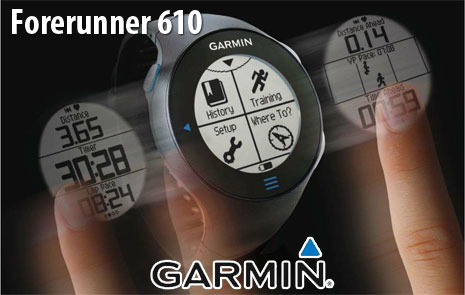 The Forerunner 610 gives you several ways to get in touch with your training data. The swipe and scroll action makes it easy to adjust settings, review your run history and more. A quick tap of the screen is all it takes to advance to the next training page so you can see more data. Once you've grown to use the touch screen, you'll never use anything else.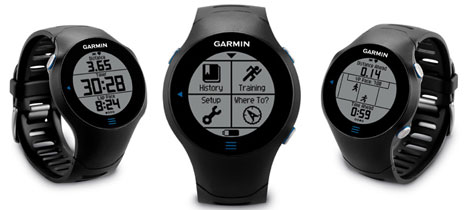 The 610's sleek touch screen is as rugged as it is functional- it can stand up to rain, sweat and splashes, yet it's sensitive enough that you can operate it with running gloves.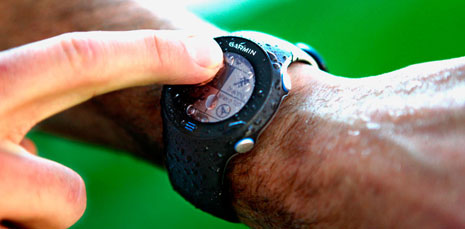 The Forerunner 610 provides accurate distance, pace, GPS position, heart rate, calories and more. It can even guide you back to the starting point of your run, giving you the freedom to explore new routes and always find your way back – my kind of navigator as I always get lost driving AND running.

When you're done with your workout, the Forerunner 610 wirelessly uploads your run data to the Garmin Connect web site (and desktop) when in range of your computer. It works via ANT+ wireless technology and the USB stick that comes with the watch – no wires, no manual uploads, no sweat. At Garmin Connect, you can see your activity on a map, view lap splits and explore activities from other users. Garmin Connect is also available on the Mac and PC. But the Garmin Connect web site has a lot of features not available on the desktop version.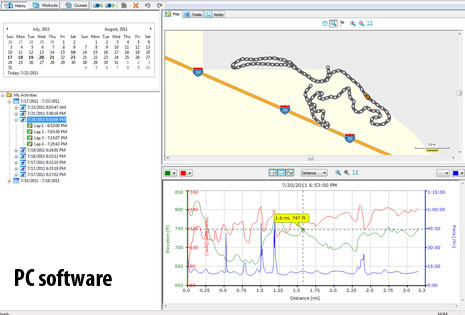 The most noticeable feature missing from both Mac and PC software is the playback feature and being able to add notes or name the workout.
The user interface and displays on the web site is also friendlier and nicer. It also display the pace, elevation, and heart rate data in separate graphs rather than overlaid on a single graph that is harder to read.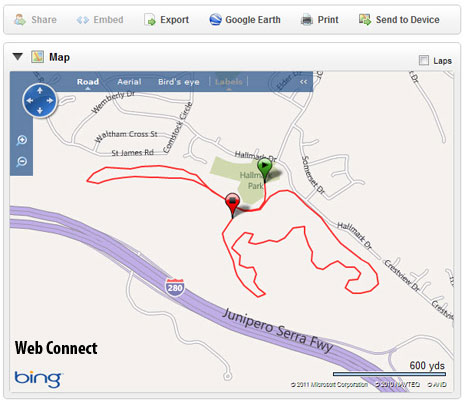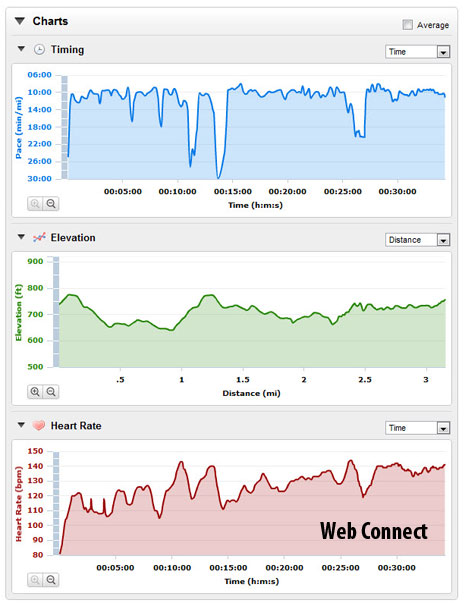 Also included are training tools like Virtual Racer – this can turn any workout into a virtual matchup. This feature lets you race your previous bests or challenge any activities uploaded to the Garmin Connect web site. Virtual Racer accounts for varying speeds and real-time conditions, so it's truly you vs. your opponent. Or, use the Virtual Partner function and see how you measure up to a static pace you set.
The Forerunner 610 also offers vibration alerts, which you can customize for time, distance, calories, heart rate or cadence. So, when you reach your targets, you'll feel a gentle vibration. This is my favorite feature – you don't want to annoy other runners when the alerts are beeping loudly when you go above or below your training thresholds. Other heart rate monitors do not offer a vibrate alternative to their audio alerts.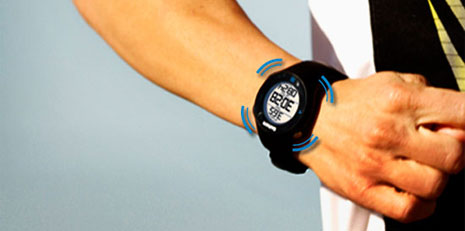 You will never have to guess how far you've run, what kind of elevation changes a hilly trail is, or have to manually log all the statistics like heart rate and pace ever again. And never ever get lost off the beaten path!
The Forerunner 610 is also the first watch from Garmin to incorporate Training Effect capability from First Beat. With this you can measure the impact of your training on your aerobic fitness.
The Forerunner 610 is indeed a very impressive training partner. With tons of functionality, better heart rate monitor incorporation as well as both online & offline storage and viewing of data, the Forerunner 610 is a training partner I cannot run without.

These are included in the box:
Forerunner 610
Premium heart rate monitor
AC charger
Charging cradle
USB ANT Stick
Manuals

A nice video from Garmin shows the Forerunner 610 touch screen usage and the general features of the watch.
Available at Garmin web site and on Amazon with or without the heart rate monitor. Why would anyone buy it without the HRM?
*Product provided by Garmin (MSRP $399). CMP.LY/1 Review
If you have a product you'd like reviewed, contact me at info@weartested.org