VIVOBAREFOOT has extended their Primus Collection with the new Primus Lux WP (winterproof). The Primus Lux WP has been re-designed for the colder months, with their premium wild hide leather uppers and stretchy airprene collar for a sock like fit. Give your feet the ultimate sensory experience through the city streets this winter.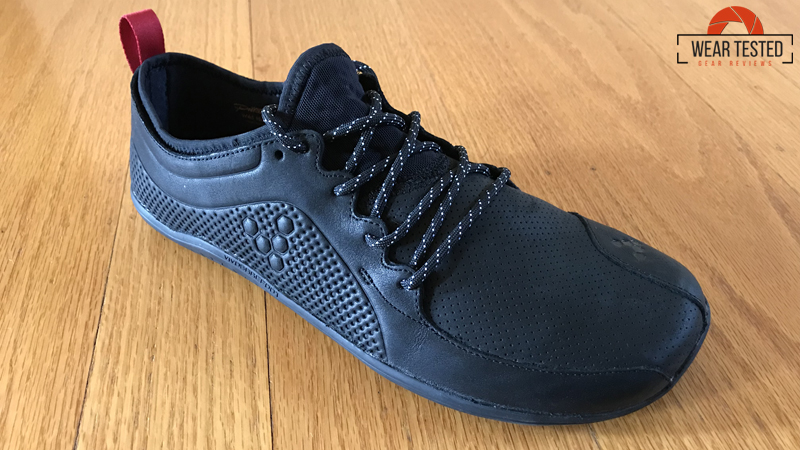 The Pittards wild hide leather soften over time and is water-resistant treated. This will keep moisture out while keeping your feet warm. Additionally, the removable thermal insole gives you 3X additional thermal protection. Without the thermal insole, you'll see a leather footbed and it is perfect for sockless wear, my favorite as I don't wear socks. I prefer the leather footbed so would have the thermal insole removed whenever I can.

The major difference between the original Primus Lux and Primus Lux WP is an ankle sock construction for the collar giving you a sock-like fit around the ankles. However, if the toe box does not have enough volume for your feet and ankles, remove the thermal insole. This will make it a lot more comfortable as the collar might scratch your ankles if too tight. The original Primus Lux did not come with a thermal insole.

Technical Specifications
PRO5
Patented, ultra-thin, puncture resistant layer. 5x more puncture resistant than a standard sole of the same thickness.
WINTERPROOF
Weather-proofed uppers, sealed seams and thermal insulation. Includes thermal insole.
WATER RESISTANT
Pretty damn close to waterproof.
PITTARDS WILD HIDE
African leather tanned by Pittards®, from the hides of free roaming cows; animals that have lived a little and made love under the sun.
LEATHER FOOTBED
Take your socks off and enjoy the best underfoot performance nature has to offer.
TPU COMPOUND
Super thin, lightweight and incredibly durable for maximum underfoot sensory clarity.
THERMAL INSOLE
A 3.5mm thermal insole; combining Outlast™ thermal regulator, reflective foil & insulating foam, giving you 3x the thermal protection as a normal insole.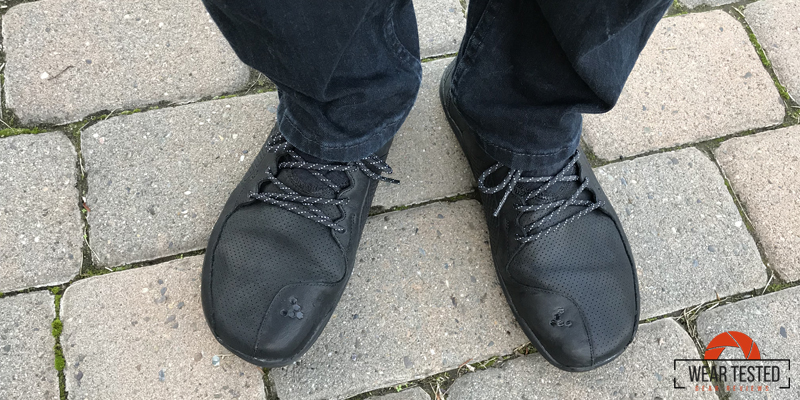 For those of you with narrow feet like my female wear tester, it took them a while getting used to the excess volume in the toe box. She was walking and compensating in a funny gait so her feet does not slide – it sounded like she is marching…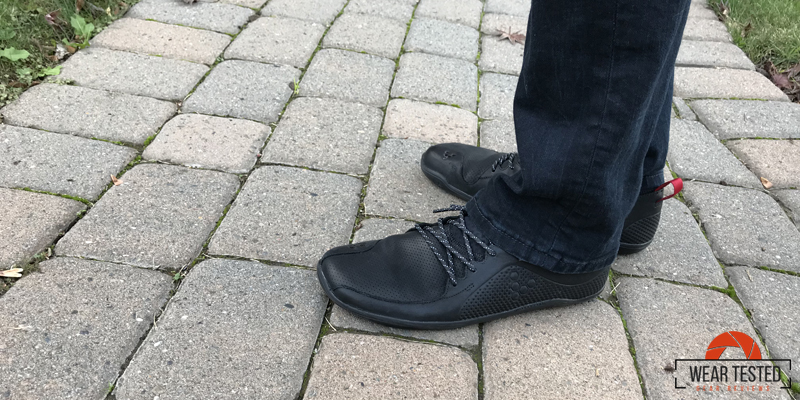 The VIVOBAREFOOT Primus Lux WP is currently available in two colorways for men and women: black, chestnut.