The Minimus Cross Trainer is the latest addition to the New Balance Minimus line of shoes. The Minimus collection is not just about running but shoes for the complete minimalist lifestyle – lightweight, versatile, minimalist footwear, is designed to provide a "better than barefoot" experience.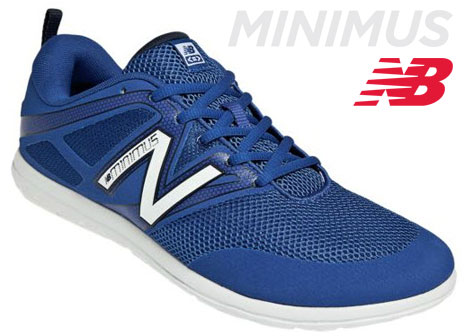 The New Balance Minimus Cross Trainer is designed for serious athletes looking to maximize performance and efficiency in the gym. Bust that WOD (Workout Of the Day) out with ease.
The Minimus Cross Trainer weighs in at 8.2 ounces (US Men's Size 10) and has a 4mm drop. Stack height is only 18mm and similar to the Road and Trail but about 5mm higher than the Wellness. It has a low profile design and has no insert thus enhancing ground feel and allowing for optimum power generation during a workout. It is also odor resistant (anti-microbial treatment on the foot bed) and has a IMEVA (injection-molded EVA foam) midsole for firm yet flexible cushioning.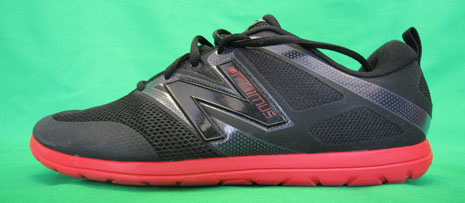 According to New Balance, the Minimus Cross Trainer shoe is ideal for functional training and workout programs like Cross Fit. The low stack height also provides greater overall stability and reduces the risk of rolling an ankle. The comfort collar features anatomically positioned foam pads that lock-in the heel and cushion around the ankle.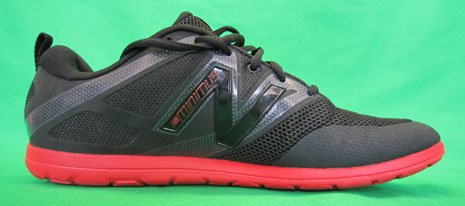 The NB Minimus Cross Trainer also features an anatomically correct natural last with a wider forefoot to allow for expansion of the forefoot arches. The uppers feature a no-sew construction (welded seams) utilizing lightweight, breathable materials (synthetic mesh) to reduce the weight and help eliminate any possible areas of irritation or chaffing. The upper design lines mimic those of an athlete taping his/her foot before physical activity, which offers maximum security and optimum performance.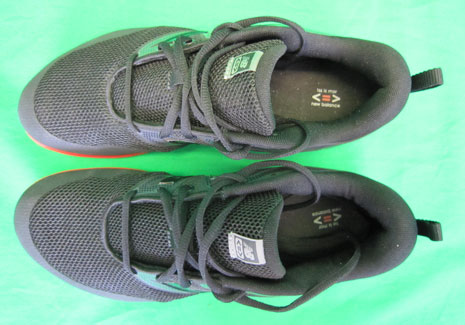 The shoe conforms to the foot and flexes in every direction, allowing it to move with the body, rather than against it, during the quick side-to-side, front-to-back or diagonal movements found in many rigorous training workouts.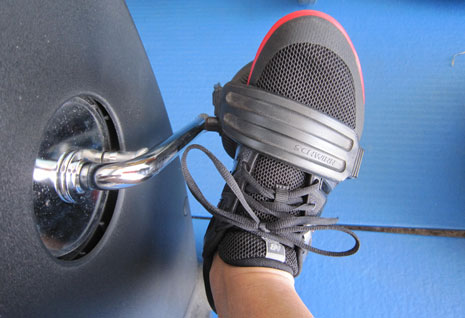 The Minimus Cross Trainer is different than other shoes in the Minimus line. Running shoes are built primarily for forward motion and flexibility in the toe area. The soles of most running shoes are also curved so that the front tip of the shoe is arched upward and has distinct treads – both of which also aid in the forward running motion.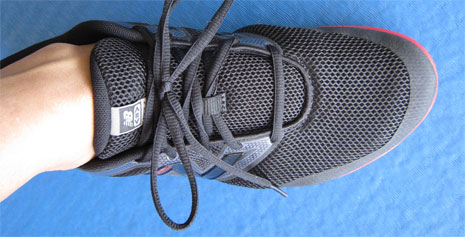 Training exercises take advantage of repeated movements to condition specific parts of the body. This could mean anything from lateral moves in an aerobics class to the high impact of kickboxing to the repeated motion of weight lifting.

The New Balance Minimus Cross Trainer feature characteristics like flexibility in the forefront of the shoe to allow for more agility and added support on the sides to aid in lateral movement, with added cushioning placed in key areas of the shoe for shock absorption. This combination of support, flexibility and cushioning allow athletes to easily move from weight lifting exercises like squats along to more flexible movements like lunges, while accommodating linear movements for warm-up such as a brief walk or light jog. The soles of training shoes usually have a very supportive heel and slight treads since they're not intended for running on the road – there are rubber insets on the outsole for extra traction and durability.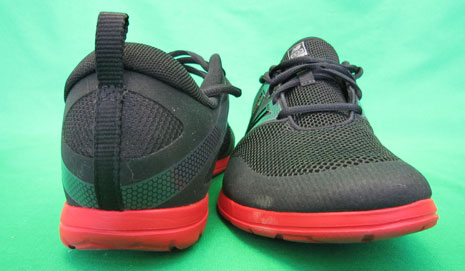 This shoe is a perfect complement for those who prefer to do push-ups, pull-ups, planks, box jumps, mountain climbers (knees to elbows), forward and reverse lunges, and jump rope with shoes. I prefer doing them in my bare feet except for jumping rope.
Additionally, they're great for kickboxing – they provided great stability and support when working on your punches and kicks on the heavy bag. For boot camp (Cross Fit) exercises, this is a better shoe than my Vibram FiveFingers KSO because of the added protection for my toes from the kettle bells or bar bells – just in case.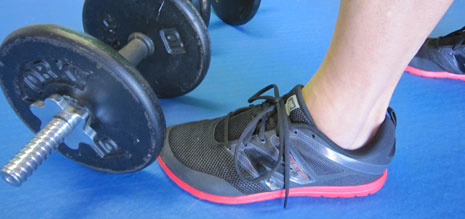 For gyms that does not allow VFF toe shoes or if you don't like the look of toe shoes, this is the perfect alternative and much more.
Here's a video from New Balance showing all the exciting possibilities with the new Minimus Cross Trainer!
The Minimus Cross Trainer is available in 4 colorways for Men: Black with Red, Blue with White, White with Lime, and Orange with Black.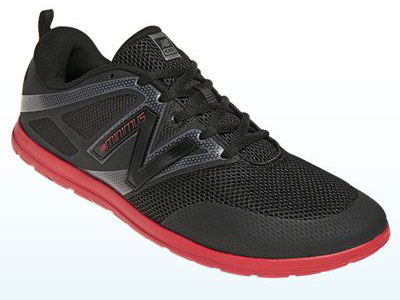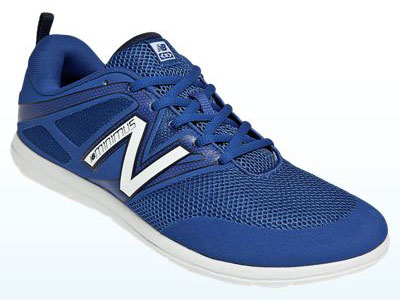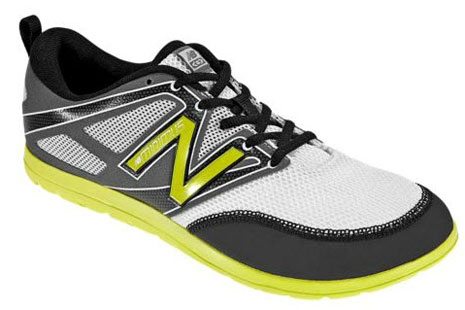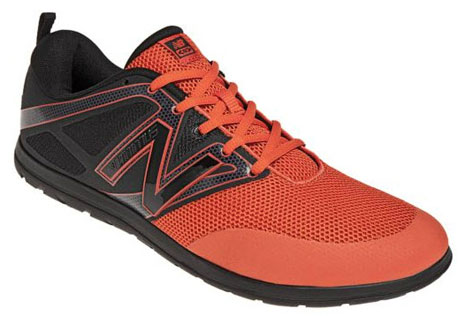 And 4 colorways for Women: Silver with Pink, Black with Blue, White with Black/Purple, and Light Blue with White.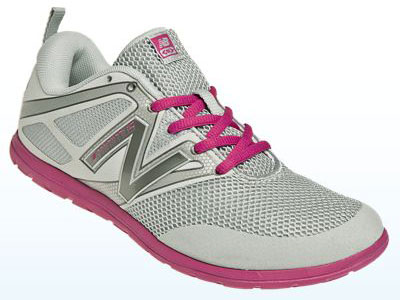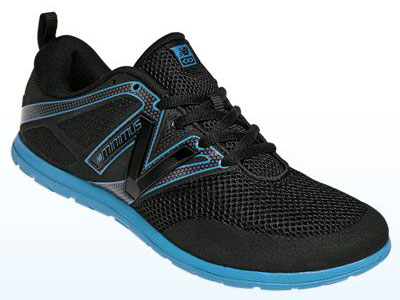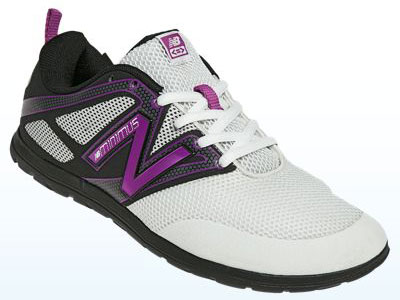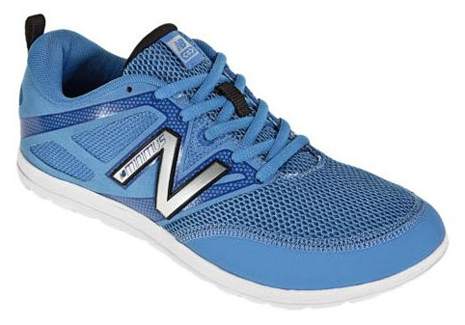 The New Balance Minimus Cross Trainer is now available at New Balance.
*Product provided by New Balance (MSRP $85). CMP.LY/1 Review
If you have a product you'd like reviewed, contact me at info@weartested.org