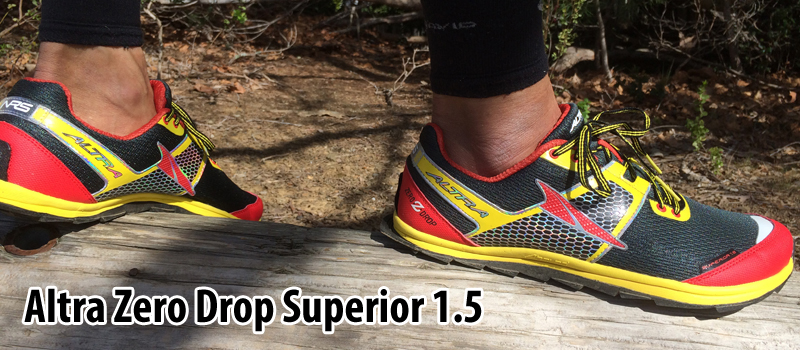 The new Altra Zero Drop Superior 1.5 is an update to Altra's lightweight performance off-road shoe. The foot-shaped toe box provides maximum foot relaxation and speed while the zero drop platform gives you greater stabilization and better form. Conquer the rugged, rocky terrain in comfort with the stone guard rock protection system that deflects rocks into the midsole for a smoother, more stable ride. Release yourself into the wild with the Superior 1.5's lightweight comfort and stability.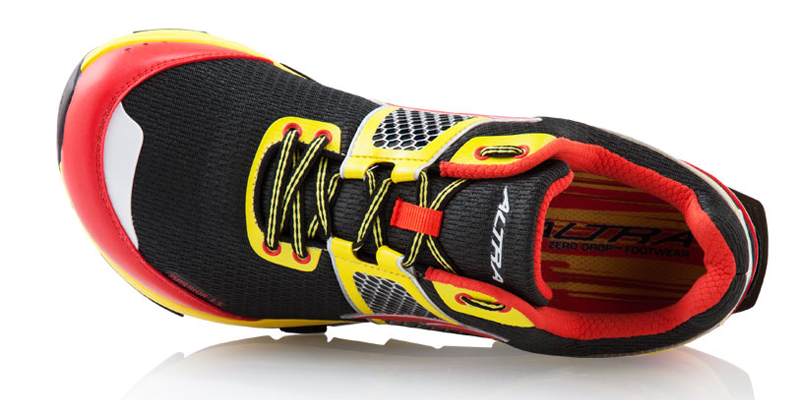 Ideal for trail running, hiking, fast packing, and trail racing, the Altra Superior 1.5 is designed to reduce ankle sprains, over striding, knee pain, and forefoot pain. But most important of all, it delivers fast trail running! With a fully-cushioned zero drop platform and foot-shaped toe box, the Superior 1.5 has a stack height of 18mm including a removable 5mm contoured footbed and stone guard.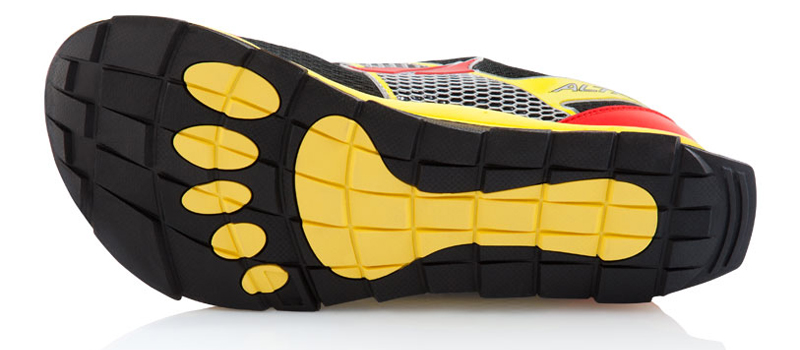 The midsole has a dual layer EVA with A-Bound top layer and outsole is the Checker Trail and rounding up with a quick-dry trail mesh upper. It also include a Gaiter Trap.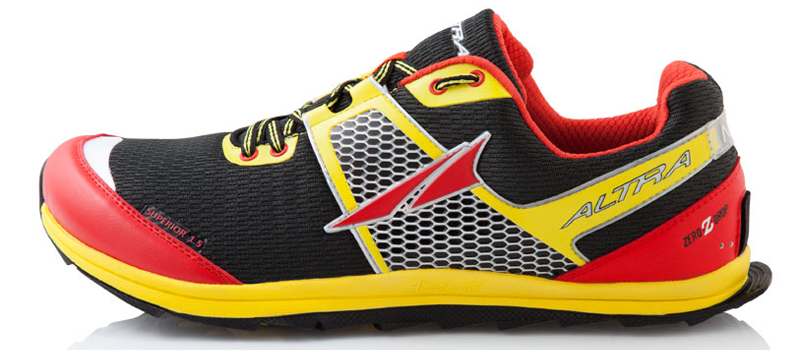 So how did the Altra Superior 1.5 perform?
My pair (US Size 11.0) weighs in at 13.0 ounces with the insole and stone guard – for non-technical trails run, I removed the stone guard. It has a really wide forefoot, flexible outsole, and low stack height. Running sockless on trails here, it is a major improvement over the previous version in terms of comfort, breathability, and ride!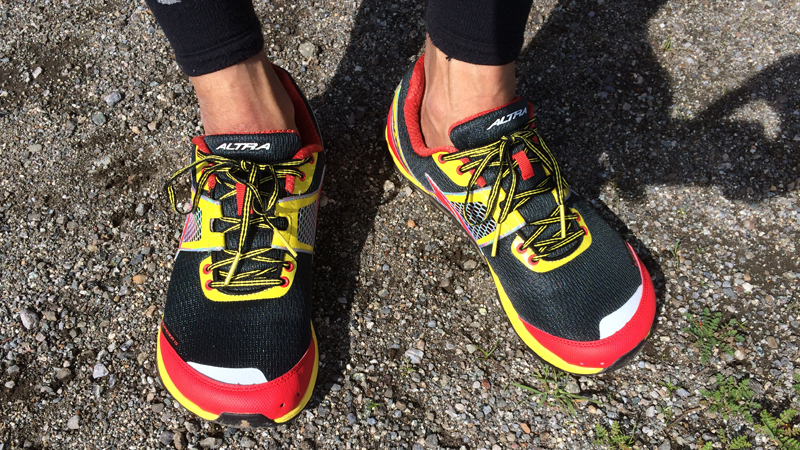 Aesthetically, it is also significantly improved – major awesomeness. There is a quality feel to the mesh uppers and shoe laces – I did not like the longer than normal laces and fabric used in the laces of the original Superior. There is definitely a more premium protection feel to it from the new uppers. I do all my runs sockless and never had a hot spot or blisters with any Altra running shoe including this model – can't say that for many other brands. The wide and tall toe box plus comfortable uppers and smooth lining did its job perfectly.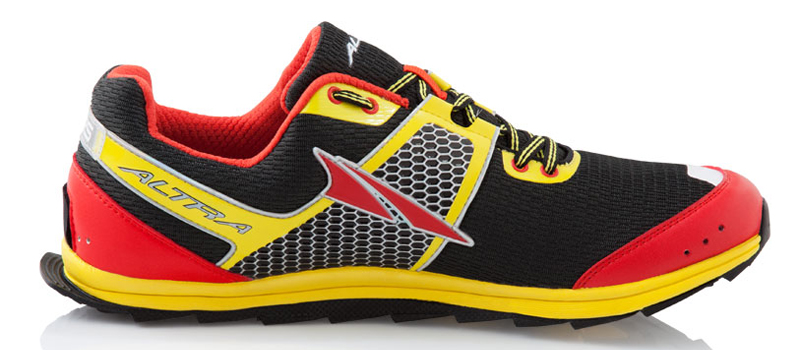 You may have noticed  a Velcro gaiter trap on the heel for those who uses a gaiter – it's the little things they do that really count. Now you are ready to blaze the gnarly trails!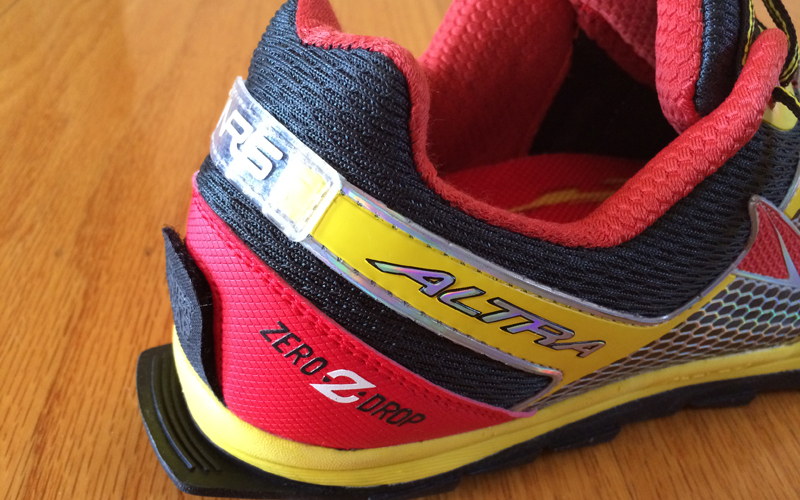 Of all the trail shoes from Altra, the Superior 1.5 is my favorite and it has earned a top 5 spot on my 2014 trail shoe rotation. If there is any improvement Altra could make on this model, it's to make another version for non-technical trails that is lighter and has less protection – shedding off a few more ounces. They can also keep the light cushioning. An Altra Superior Lite?
The Altra Superior 1.5 is currently available in two colorways for Men:

And also in two colorways for Women:

The Altra Superior 1.5 is now available at: Zappos and Altra
*Product provided by Altra. CMP.LY/1 Review
If you have a product you'd like reviewed, contact me at info@weartested.org