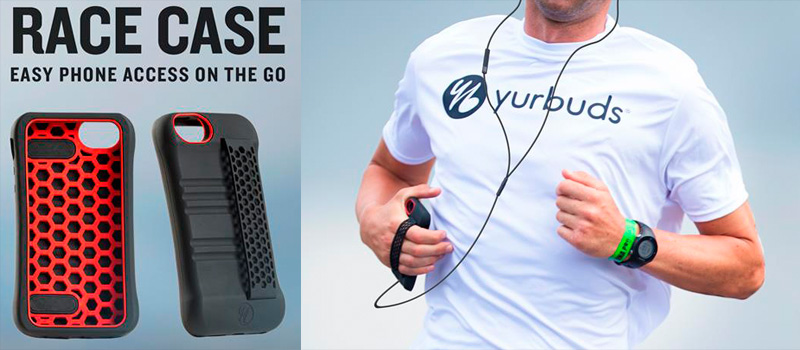 YurBuds is better known for making sports headphones that is guaranteed never to fall out or hurt your ears. We reviewed the Inspire for Women earphones last year. This time around, we are tackling a different product category – iPhone cases. Featuring a breathable silicone hand strap, the YurBuds Race Case allows you to have easy control access on the go. It features an ambidextrous design compatible with the iPhone 5. The Race Case exterior shell and dual layer honeycomb provide sweat and impact protection. Designed for both active and all purpose use, find inspiration in the palm of your hand so you never stop pushing forward!
YurBuds Race Case Technical Specs
Breathable Silicone Hand Strap
Easy Control Access on the Go
Sweat & Impact Protection
Ambidextrous Design
All-purpose Phone Case
Compatible with the iPhone 5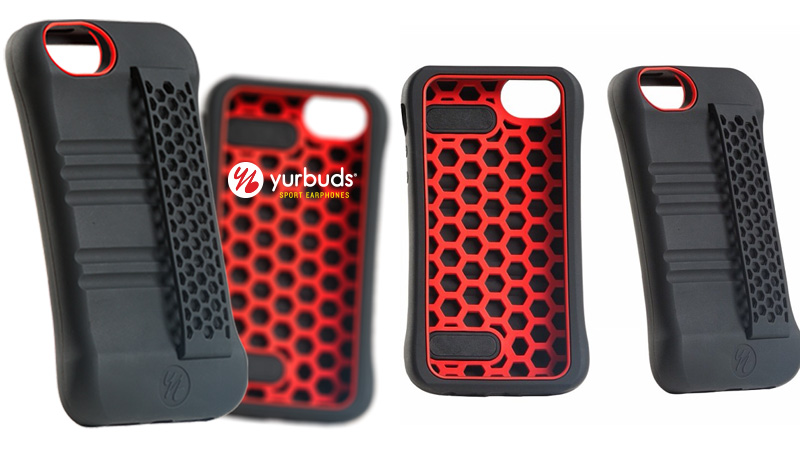 So how did the YurBuds Race Case perform?
The Race Case is designed specifically for the iPhone 5, including iPhone 5S and 5C. An iPhone 4/4S will fit in the case (slightly looser), but unfortunately not all of the ports will be easily accessible due to the differences in phone design. That is fine with me but being a  lot looser for my iPhone 4 make me nervous about dropping it while running and without my protective Otter Box case! My iPhone 5S fits really well though.

I carry my smartphone with me on all trail runs for emergency reasons. But usually after 2 miles, my running shorts start slipping down because of the varying terrains – running down hills causes severe phone bounce. Annoyingly, I have to pull my shorts (The North Face Better-Than-Naked) up at times. I thus ended up holding my phone in my hands for the rest of my run.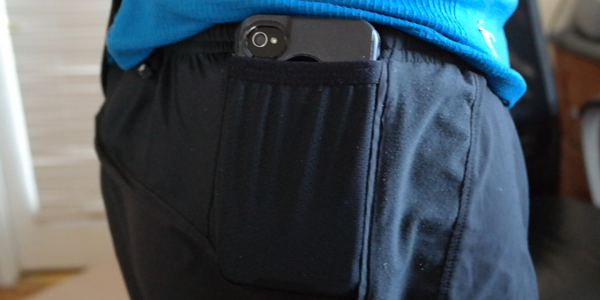 Now the YurBuds Race Case is an excellent but not perfect solution in my situation. The problem I have is that I already have a protective case (Otter Box) and having to remove it every time I go running is a pain. The strap on the Race Case is not removable, but has a sleek design that does not protrude or interfere with general use. The material of the case is also  designed to slide in and out of your pocket easily, allowing you to use the Race Case as your all-purpose, everyday phone case.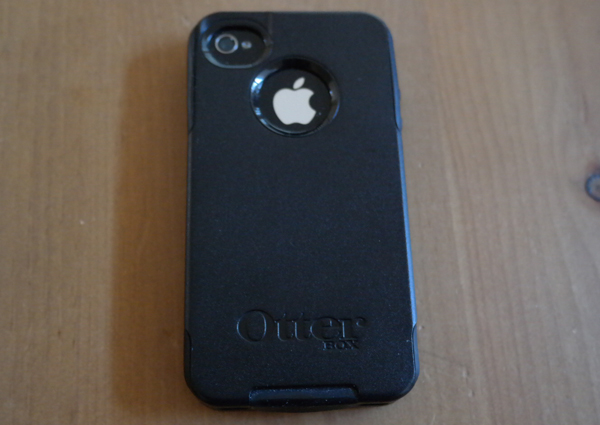 It is not as tiring on your hands and arms even though it is not contoured to your hand like handheld water bottles because you can rely on the strap to hold the phone. The Race Case sort of reminded me of the Amphipod handheld hydration system that I carry in the Summer time.
The ambidextrous design comes in handy as I normally carry my smartphone with my right hand. But when I carry a handheld water bottle, my smartphone is held on my left hand.

I also had my female wear tester try out the Race Case. She preferred to have all four fingers under the strap but couldn't. I ran with both three and two fingers under the strap but for longer runs, I decided to forgo the strap and held my hand over the strap instead. The majority of runners will be comfortable enough to use two to three fingers for the strap though.

Can YurBuds make any improvements to the Race Case? Make it low profile and with a detachable strap – it functions as a protective case in non-running situations but with the strap attached, you have a running case. Or if you are worried about dropping your iPhone in daily use, the YurBuds Race Case can also be your all-in-one solution. I would prefer this over an attachable stick-on strap that is meant to be permanent (although most are removable but requires some extra cleaning actions) – unless you don't mind the extra strap when you're not running.
The YurBuds Race Case is now available at: YurBuds.
*Product provided by YurBuds. CMP.LY/1 Review
If you have a product you'd like reviewed, contact me at info@weartested.org