New Balance's youngest addition to the family (appropriately named Minimus) is a barefoot-inspired line of shoes for road running, trail running, and wellness.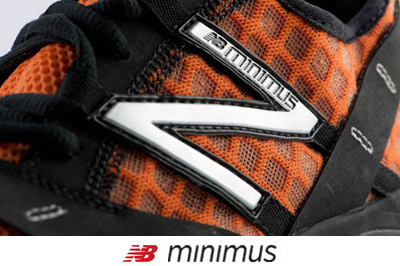 More information in an interview with Katherine Petrecca who is managing the NB Minimus collection.
And I am anxiously awaiting a prototype or advance version in the mail. Maybe I'll get to try out one (racer?) in eye-catching blue and yellow?