We first reviewed the original VIVOBAREFOOT Ultra almost 6 years ago! The original Ultra came with a sock liner insert and removable tongue but the insert was too tight for my wide feet so I ran without it all these years. The new VIVOBAREFOOT Ultra 3 is a standalone 'cage' – full shoe with integrated tongue and no insert.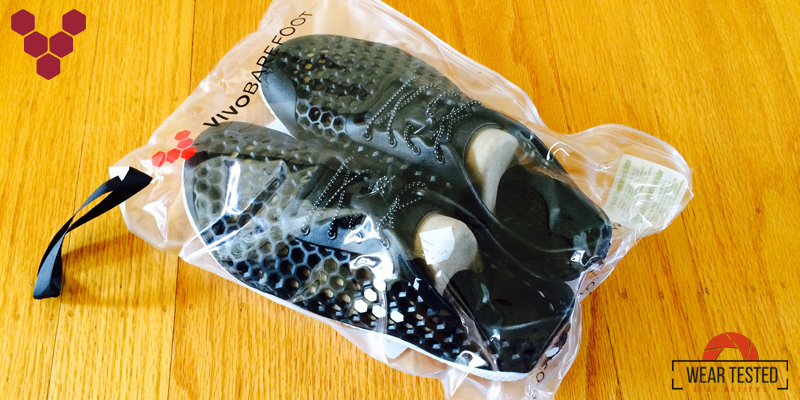 The second barefoot revolution continues with the Ultra 3. The VIVOBAREFOOT Ultra 3 is a water-resistant movement shoe for adventures on land and sea. After a year in production, the VIVOBAREFOOT amphibious hero is finally back. The newly refined VIVOBAREFOOT Ultra 3 has an improved outsole which is adapted to thrive on wet and wild terrains. Lightweight and packable, the Ultra 3 is perfect for expeditions and designed to work seamlessly on land and in the sea. And with Summer approaching, the VIVOBAREFOOT Ultra 3 is becoming the perfect everyday shoe for warmer climates.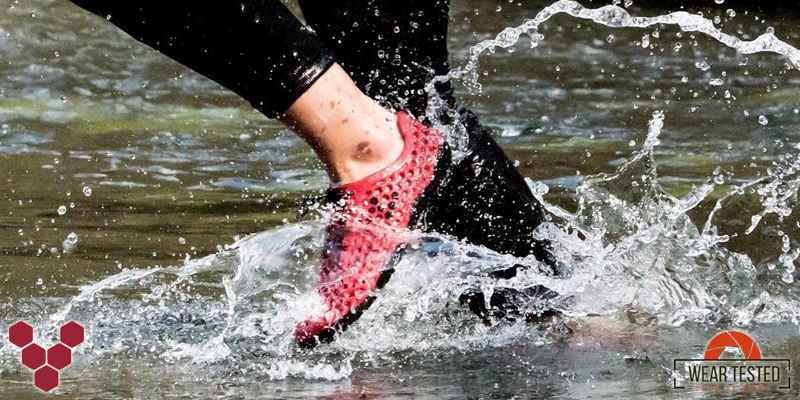 The outsole is made of a patented, ultra-thin, puncture resistant layer and is 5X more puncture resistant than a standard sole of the same thickness. And the whole shoe is produced using animal free products and processes – vegan certified.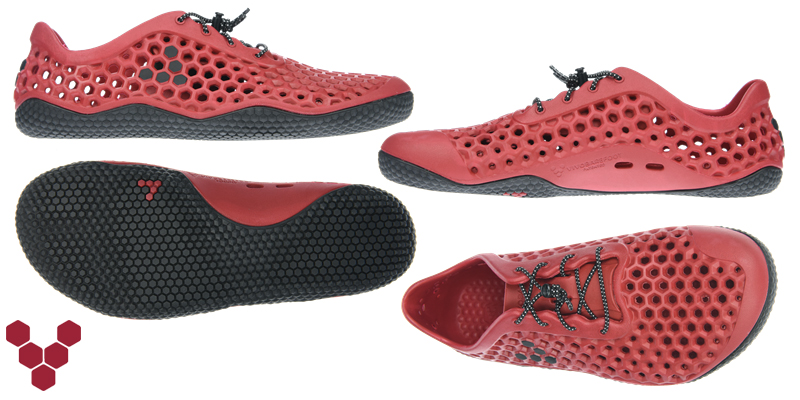 Compared to the original Ultra, the new Ultra 3 is slightly heavier (7.6 ounces, US Men's Size 10) but more durable and puncture resistant. Personally, I feel the traction is significantly better after a couple of long runs on mixed terrains in the rain – no slippage even when I sprinted in during the last 400 meters of each run.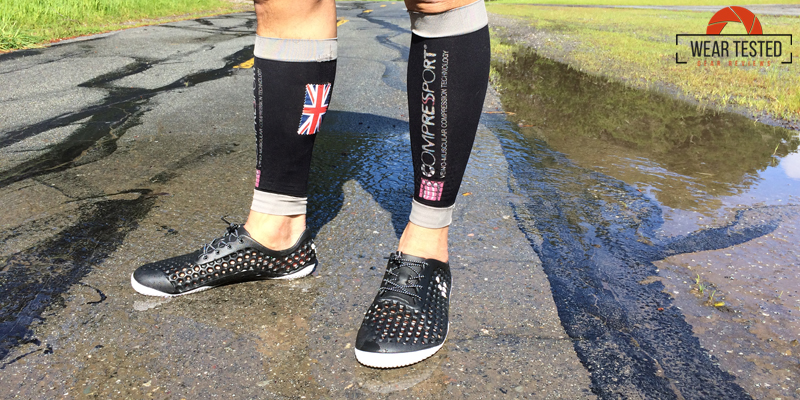 A quick comparison next for those who has ever owned or ran in a pair of VIVOBAREFOOT Ultra (I or II). With the sock liner insert and tongue intact, the original Ultra weighed 5.8 ounces. The Ultra 3 weighs 7.6 ounces. Toe box design differs but big enough for my 2E wide feet toes to splay to the max when running and walking.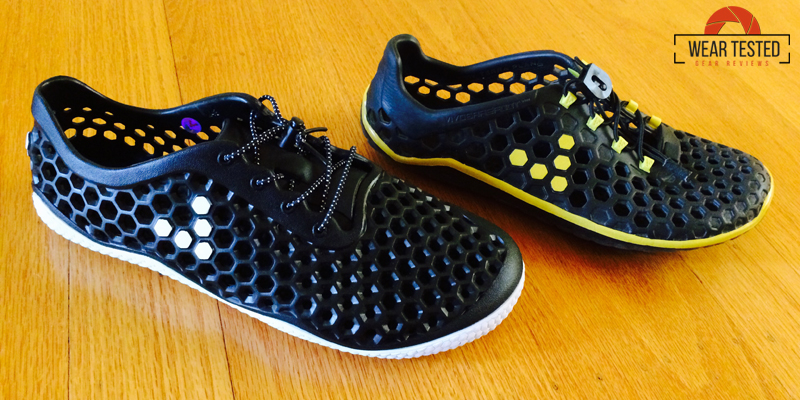 There is big toe protection in the Ultra 3 that adds to its durability. VIVOBAREFOOT reminds us not to take the big toe for granted. This part of the foot is fundamental to natural movement, helping you to balance with every step and acting as a pivot point for movement. The great toe needs plenty of space to move as it should do and which is why VIVOBAREFOOT make shoes with a wide toe box.

Besides running totally barefoot, I've been alternating between Xero Shoes (IPARI PRIO, AMURI Z-TREK) and Shamma Sandals to give my feet a 'weekly workout'. The new VIVOBAREFOOT Ultra 3 is now part of the rotation. Have you ever heard the term 'use it or lose it' (technically, muscle atrophy)? Our movement is supported by hundreds of muscles, tendons and ligaments throughout the body, especially the feet and legs. Wearing shoes that are unnecessarily supportive stop these tissues needing to work and so natural strength and flexibility can be lost over time. Wearing shoes like Ultra 3 can work to re-strengthen them provided they're allowed to function naturally! More on the benefits of barefoot here.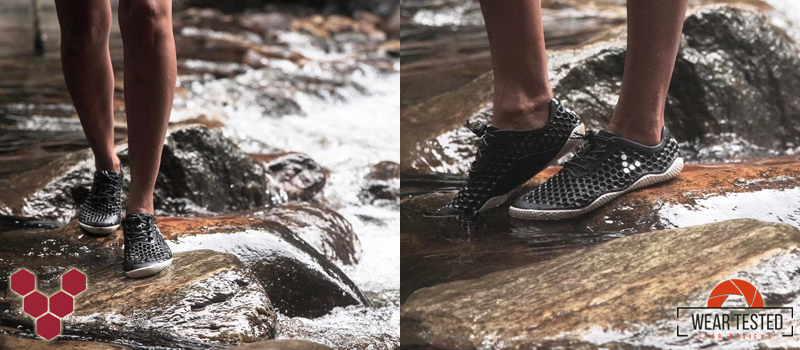 You don't have to be stuck choosing between a Crocs or a Keen sandal this Summer. The VIVOBAREFOOT Ultra 3 has a similar price point as the Crocs and Keen Uneek Slide or Yogui series. Available now in three colorways for both Men and Women from VIVOBAREFOOT online for MSRP $75. See below on how you can purchase them at a discount from VIVOBAREFOOT for only $60!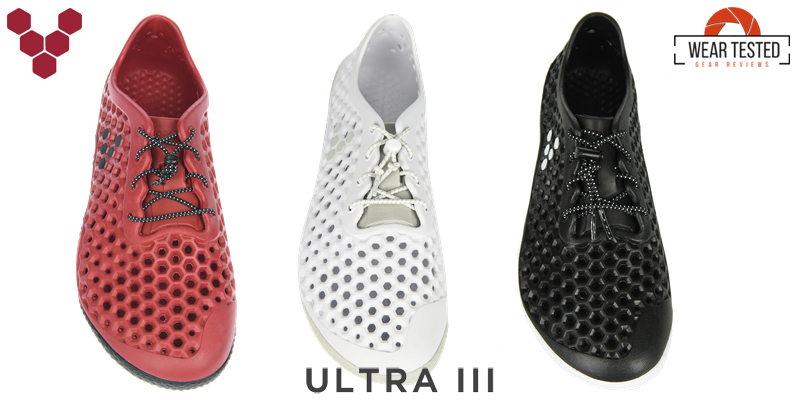 My feet and legs are definitely very happy running in the new VIVOBAREFOOT Ultra 3. And at a discounted $60 for WTGR readers, this is a bargain for a high performance and high quality VIVOBAREFOOT amphibious minimalist shoe. Limited time only offer so don't miss out by waiting.