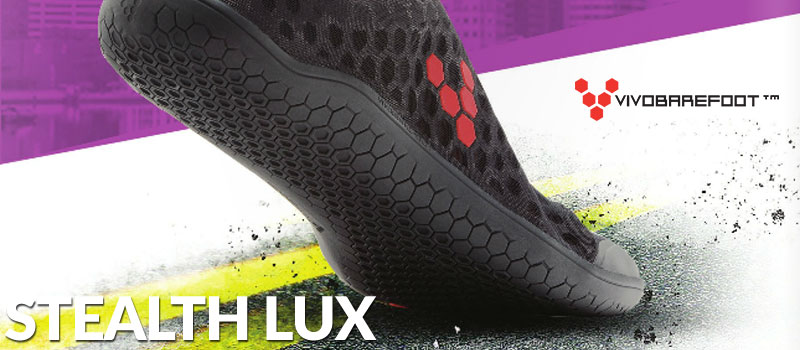 For Fall 2014, VIVOBAREFOOT is introducing the STEALTH LUX, an all black premium addition to their STEALTH line-up. This premium crossover shoe is a lightweight, breathable and flexible running shoe disguised as a premium casual pump. True to its name, the STEALTH LUX lets you fly 'under the radar' in style whether you're running, in the gym, spending time with the family or meeting friends or co-workers.
The 3mm puncture-resistant, flexible and slip-resistant sole is durable, breathable and lightweight thus giving you a true barefoot experience. A soft hex lamination upper works seamlessly with your foot to provide the very latest in barefoot performance footwear. Natural foot movement is a given with the wide toe box and zero drop design. The STEALTH LUX lets you engage your natural running and allows your arch and toes to load, splay and recoil naturally.

So how did the VIVOBAREFOOT STEALTH LUX perform?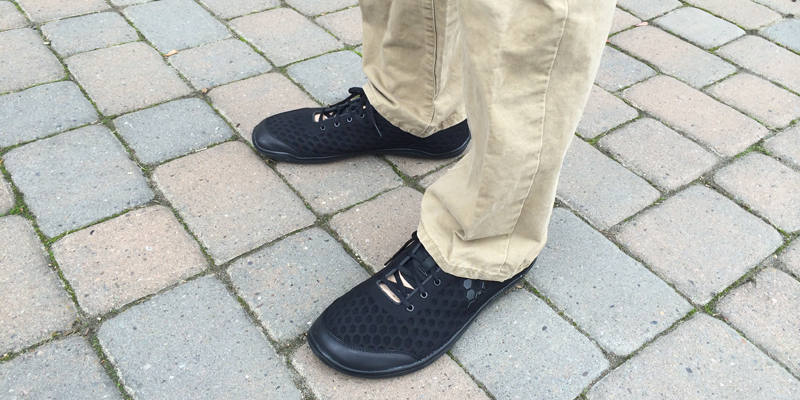 We have wear tested the VIVOBAREFOOT ONE and EVO LITE but have not tested the original STEALTH yet. The VB STEALTH and VB STEALTH LUX is very similar to the VB ONE with differing uppers. Comparing my runs and walks in all three models, they are almost identical! So if you have tried any of the aforementioned VIVOBAREFOOT models, you will feel right at home with the VB STEALTH LUX!

My pair is a EU 44 (US 10.5) and if you are wearing VIVOBAREFOOT shoes sockless and don't have wide (2E+) feet, you might want to size down by a half to a full size. Even after tightening the laces on my pair, the STEALTH LUX still felt loose. I could have sized down by a half size even for my wide 2E width feet!

One little annoyance I experienced. Because the VB STEALTH LUX is a little loose, I had to tighten the laces more than normal – I like my running shoes loose. The heel collar rubs against my ankles a little when walking only. When running, it is fine. Make sure you get the right size so you are comfortable running and walking.

The original VIVOBAREFOOT STEALTH is available in many colorways whereas the STEALTH LUX is only in all black for both men and women.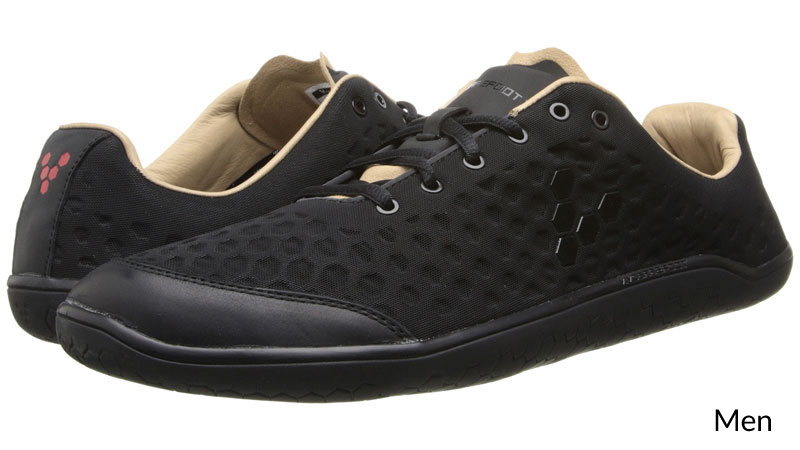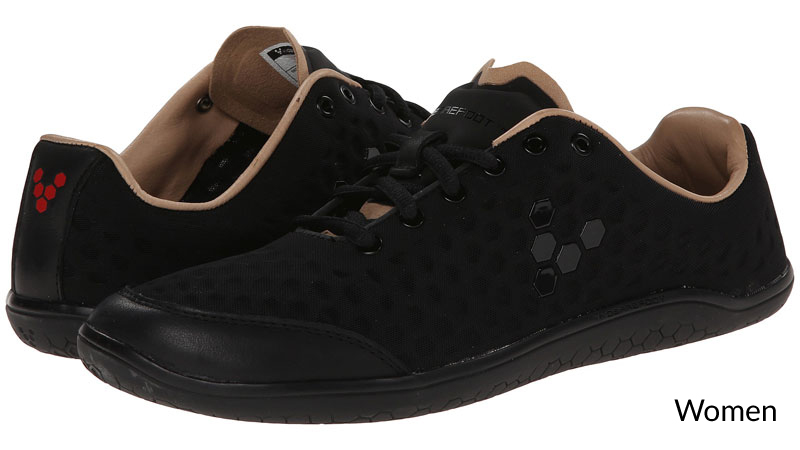 The VIVOBAREFOOT STEALTH LUX is available for purchase at VIVOBAREFOOT, Amazon, and  Zappos.
*Product provided by VIVOBAREFOOT. CMP.LY/1 Review
If you have a product you'd like reviewed, contact me at info@weartested.org