You can own a pair of the original  SAN-dals, designed for persistence hunting and barely changed for thousands and thousands of years.
VIVOBAREFOOT have launched a new Kickstarter project, working with the San Bushmen in Namibia. VIVOBAREFOOT wants to bring ancient wisdom back to modern feet.
This is a unique chance to own your own pair of San-dals. The original San-dal is handcrafted by the Ju/'hoansi community in the Kalahari and is probably one of the first shoes ever made, it is perfectly designed for persistence hunting and long distance running.

VIVOBAREFOOT is determined to bring this San-dal back to life, igniting a new industry in a community that has barely changed their way of life for thousands of years. There are only being a few san-dals made as part of this project, so don't miss your chance to try an ancient style of footwear and to assist local artisans at the same time!
All profits will go back to the local community.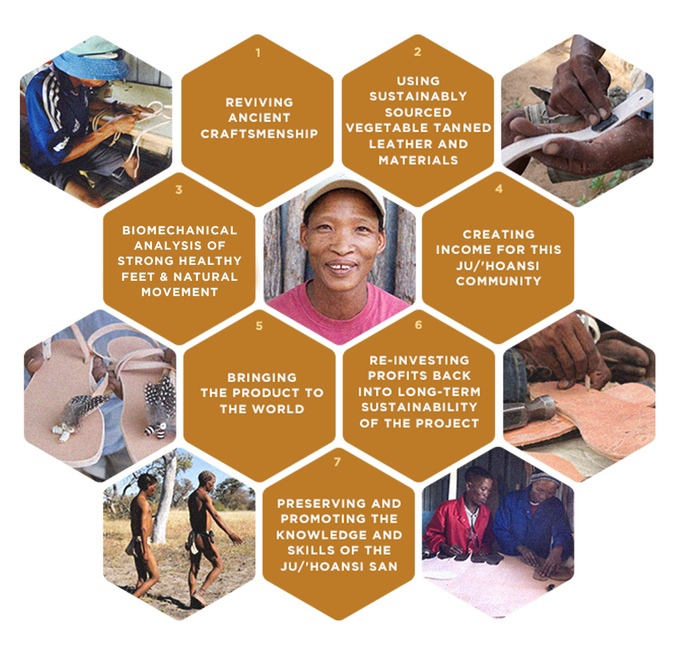 These San-dals are simple masterpieces of intuitive design: they are the original barefoot shoes. Made with ethically sourced eland skin (the largest species of antelope in Africa), they are high quality leather and extremely durable and mould to fit your feet. The outsole and insole are hand stitched and the edges are sealed with natural bee's wax. The embossed animal footprint on the sole gives a little extra grip and abrasion resistance, and lets you leave your own unique mark with every footstep.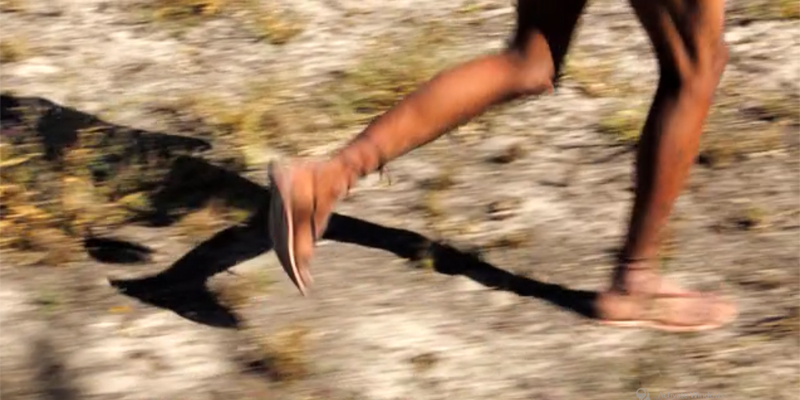 Help pass the knowledge of making san-dals from the San community elders to the current generation. It's the only sandal that can protect them from the heat, thick sand, and thorns. The San community wants to continue making them for years to come…