For Spring, VIVOBAREFOOT is introducing an easy all-rounder slip-on, the simple and flexible MATA, a single piece leather upper and quality leather crafting that speaks for itself. Stripped down and minimalist in construction with a subtle color flash make for a pair of shoes that easily match with almost anything, and can be dressed up or down with tailored trousers and jeans alike – less is more.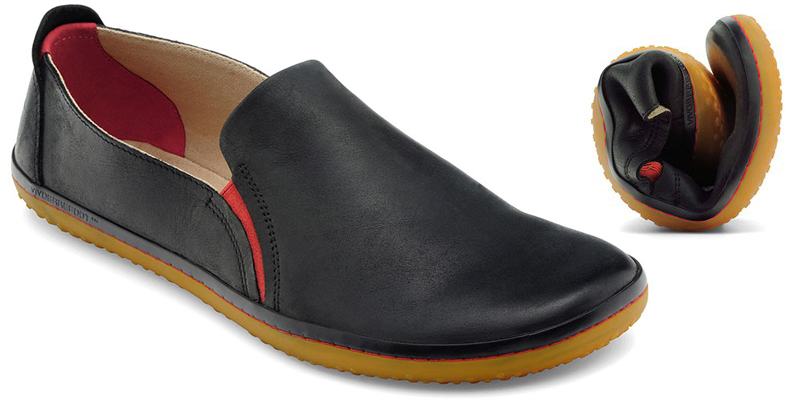 The VIVOBAREFOOT MATA is all about comfort and calm. The mellow tones of mole and smooth matte black, the soft, supple leather, stretchy elastic lining and our ultra-thin, ultra flexible sole means your whole foot is taken care of, and you can get on with more important things.

Supple leather, stretchy elastic lining and ultra-flexible sole lets your feet move in comfort and total freedom. A stripped down, smooth leather construction, no laces, no fuss, VB MATA keeps things fresh and simple.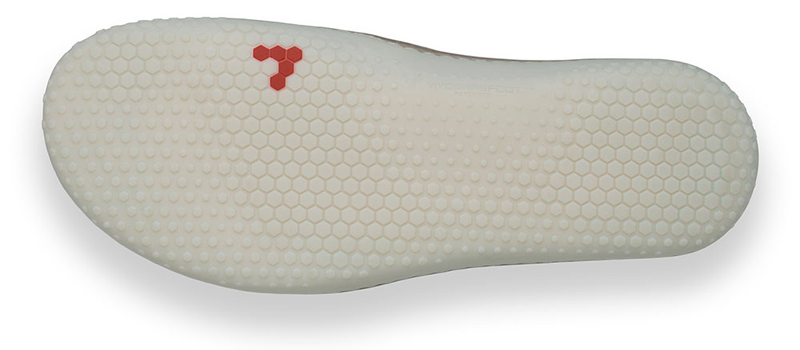 The ultra-thin, puncture resistant sole (3mm) and extra wide toe box let your feet engage with the ground beneath you – get the full benefit of barefoot sensory feedback (proprioception) and natural motion control.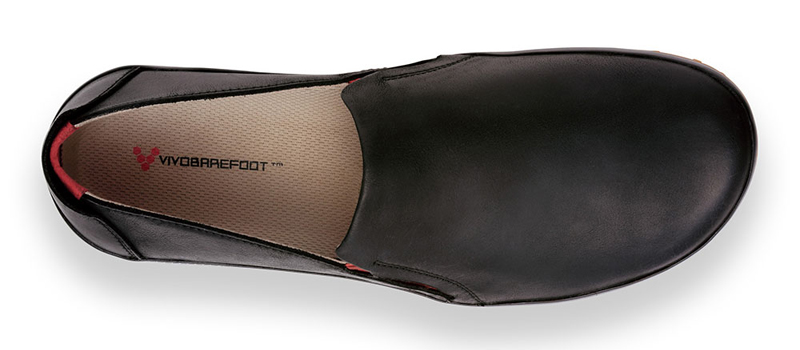 Based on the huge popularity of VIVOBAREFOOT men's slip-on, DHARMA, they took the casual, easy slip-on design and stripped it to the bare essentials. The result is a sleek, evolved slip-on design, ready to be dressed up or down, easy to wear every day.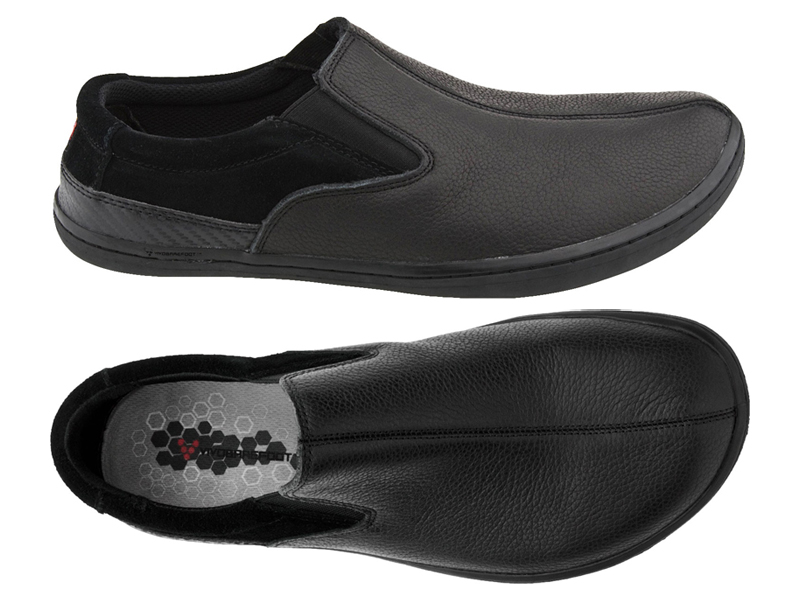 We wear tested the VIVOBAREFOOT DHARMA way back almost 4 years ago…
So how did the VIVOBAREFOOT MATA perform?
My VIVOBAREFOOT MATA (size EU43/US10) weighs in at 8.2 ounces, 7.2 ounces without the removable insole. Compare this to the VB DHARMA 9.4 ounces.  The VB MATA is simple, flexible, sophisticated, zero drop, thin, and as barebones as it gets of any shoe in the VIVOBAREFOOT collection.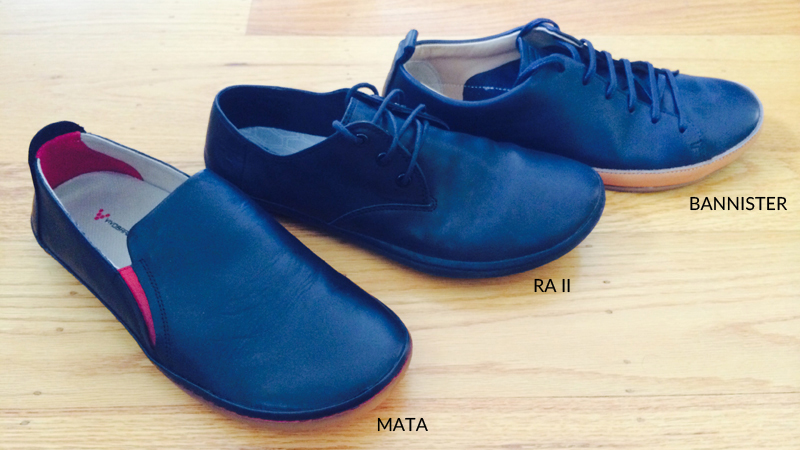 In terms of sizing, the VB MATA seems to be the odd model out (just like the DHARMA was) – it is sized smaller than others (for folks with wide feet). My pair (EU 43) fits snug without socks compared to all my others (especially Lifestyle) in the collection. If you wear socks, I would recommend sizing up by a US half size (if available) or one European size. But be careful where you start sizing up or down – use your current VIVOBAREFOOT EU/US shoe. I'm a US 10.5 but wear EU43/US10 for all my VIVOBAREFOOT models – a half size smaller. VIVOBAREFOOT shoes runs wide and high in the toe box area and easily accommodate a 2E to 4E width foot – I have a 2E width. If you have never owned a VIVOBAREFOOT shoe, go with your true sizing.

For those with narrow feet, if half-sizes are not available, size down to the nearest full size. My female wear tester has narrow feet and is US size 9.5 so she picked the EU40/US 9.0 instead. Works fine for her but a little loose without socks.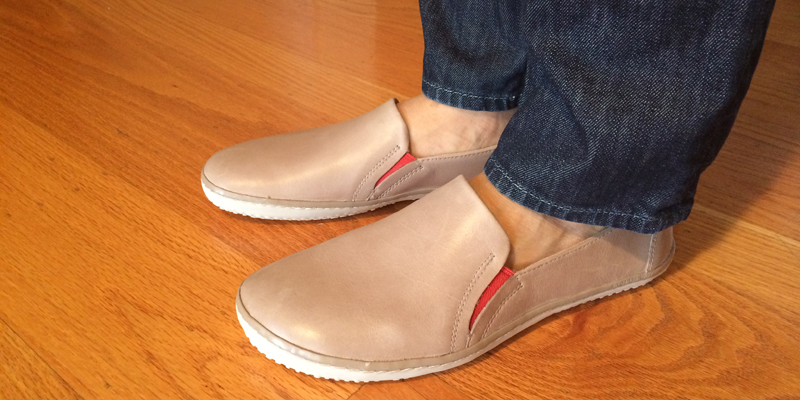 You could be as casual as wearing the VB MATA with your shorts or jeans and also being business casual with dress pants. It's a win either way as the VB MATA is so comfortable and snug fitting that you won't remember that you're wearing a pair of leather shoes!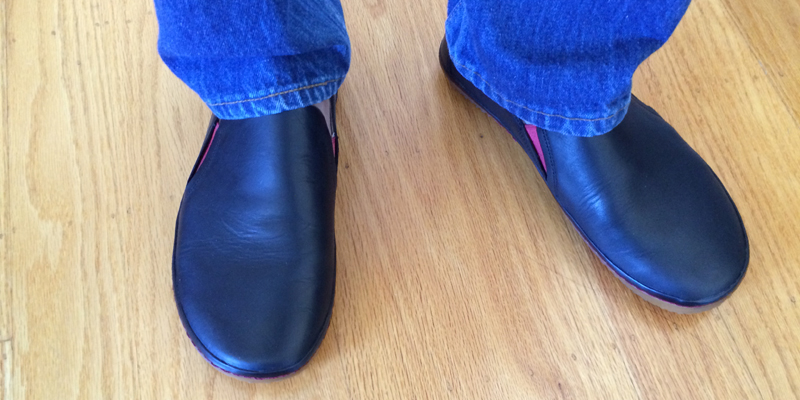 I must note that after wearing my pair for over a month, the leather is a lot softer and the fit is no longer overly snug – fits nicely as a matter of fact. One last observation – the subtle use of red for the elastic makes the MATA stand out from the sea of boring slip-ons. You do need to take care of the leather like those on the VB RA II, BANNISTER, and LISBON. I highly recommend the Otter Wax Leather Care Kit – it's the only one I own.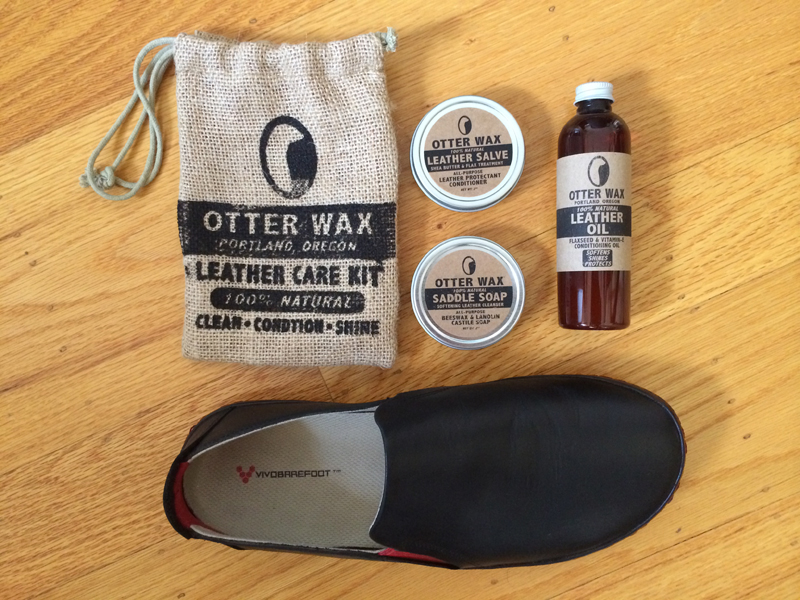 The VIVOBAREFOOT MATA is launching in two colorways (Black, Mole) for both men and women and is available for purchase at VIVOBAREFOOT, Amazon, and  Zappos.

*Product provided by VIVOBAREFOOT. CMP.LY/1 Review
If you have a product you'd like reviewed, contact me at info@weartested.org