Made in Portugal, VIVOBAREFOOT Hand Cut Collection uses the finest Tuscan leather and sustainably produced using ancient wisdom, with modern technology. They are proud to introduce a new innovative 'rocker' heel to traditional shoe making, that is actually heel shaped; bringing you even closer to natural barefoot movement. Conventional dress shoes are thick and rigid, with a 90° heel edge. VIVOBAREFOOT's curved heel is contoured to your natural foot shape for a smooth heel stroke, instead of a jarring heel strike. This evolution of shoe making delivers a new standard in sustainable barefoot luxury!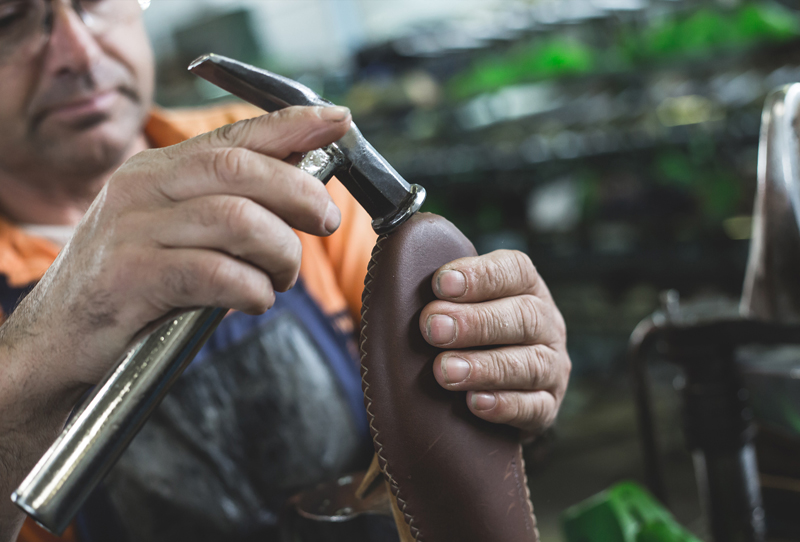 The new VIVOBAREFOOT Hand Cut Lisbon is a beautifully crafted mens formal dress shoe. The buffed, polished leather and a hint of a rocker heel, premium style breathes effortlessly with every step. A shoe for a true gentleman, with a super-thin, flexible sole; made for natural movement, fine-tuned for your smartest event.
The Porto Rocker High is a premium, handcut desert boot, packed with attitude. Made with hard wearing, unlined brushed leather, a bold rocker heel and a strong but flexible, 4mm thin sole, the Porto lets you your foot function completely naturally, but does it with sturdy conviction and distinct style. Also available in the Porto Rocker Low. It keeps you moving as nature intended, from heel to toe, with unwavering style.
Handmade in Portugal using the finest suede, the Opanka Lace has the same top quality craftsmanship of all VIVOBAREFOOT hand cut shoes, but with an easy dress-down feel. Opanka keeps the ideals of barefoot technology with the patented, ultra-thin, flexible sole, finished with an exquisite cross-stitch. The Opanka Slip-on is made from traditionally tanned and crafted, premium Tuscan suede. The bold, handcut cross-stitching lets this supple suede, easy wear slip-on stand out on any occasion, while the 4mm, flexible, extra wide sole lets your feet do their thing.