Iffley Road continues its collaboration with Vivobarefoot from running apparel to running shoes with the launch of two distinct styles, the limited edition Primus Trail FG and Primus Lite.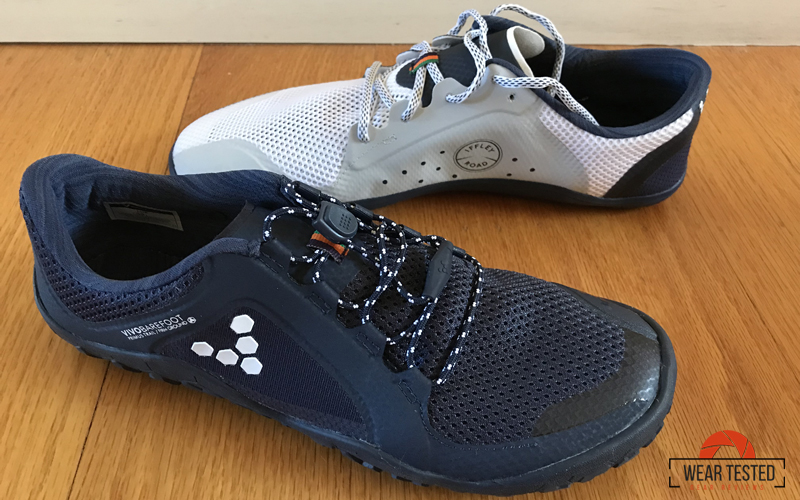 A Quick Refresher
The Primus Trail FG is an off road all-rounder with grippy soles – ideal for well-trodden trails and rocky, muddy natural terrains.  Available in navy.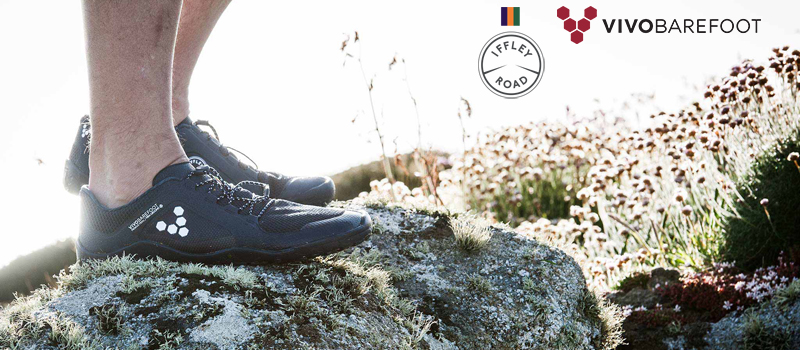 The Primus Lite is an ultra light minimalist running/exercise shoe. Less shoe, less weight – more freedom to move. Discover natural movement and put your feet in control for every road run, walk and workout. The unlined upper and super-thin sole follow the natural shape of the foot offering the least possible interference with human movement. Available in a stylish navy and white two-tone design.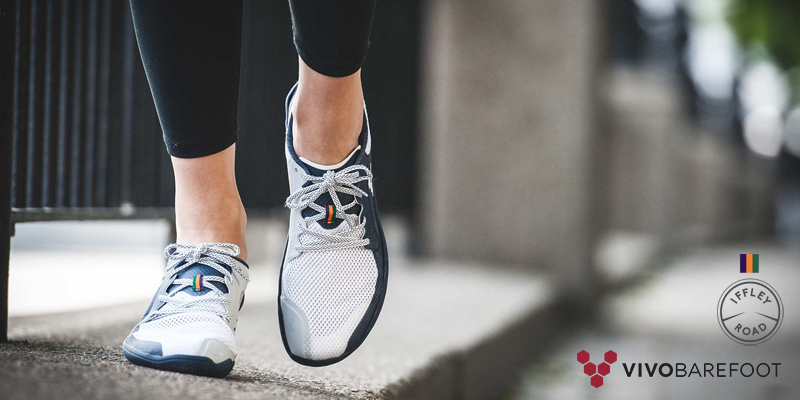 Primus Trail FG Iffley Road
The Vivobarefoot Primus Trail FG Iffley Road with their firm ground minimalist sole gives you grip on tough and rocky terrains. A quick draining mesh and a protective ankle collar means better off road, cross country performance. Keep your feet barefoot with less running shoe and more sensory feedback.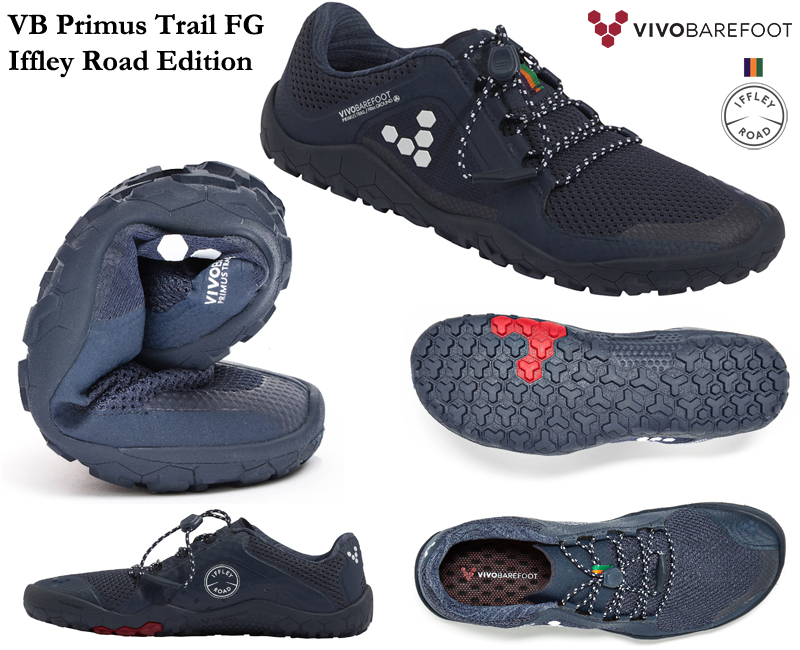 Primus Lite Iffley Road
The Vivobarefoot Primus Lite Iffley Road is their lightest and fastest movement shoe. Designed to put your feet in charge with less shoe allowing for more movement. The uppers is made of a lightweight, breathable mesh, made in a mixed yarn combination of nylon and polyester, refined to give maximum breathability, while still giving the durability you need to train hard. Primus Lite gives you the ultimate barefoot experience in the gym, on a road run or just out and about in the city.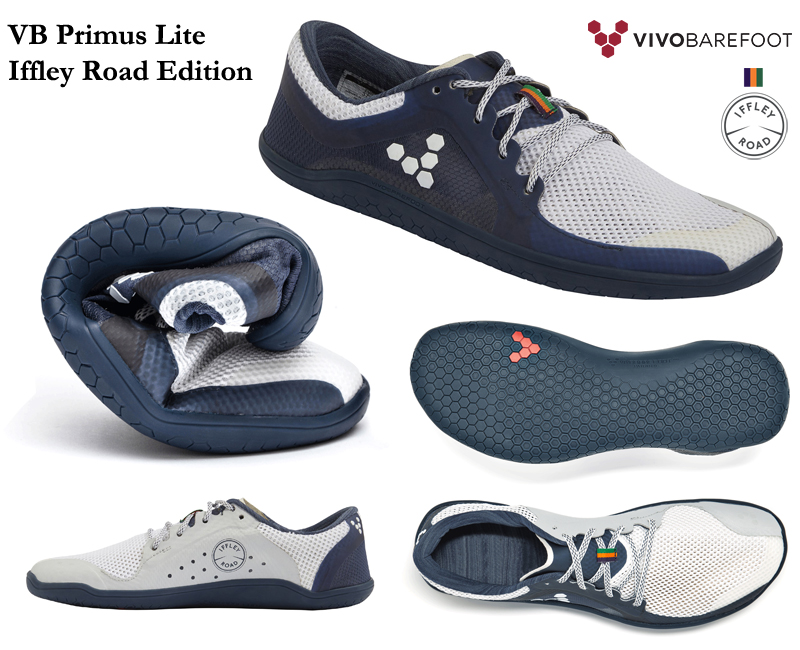 The Primus Lite is an updated version of the Primus Road that we wear tested last year. Now even more minimalist, the Primus Lite, although designed for the road but perfect also for packed dirt, gravel, grass, and more, except for gnarly trails where you need more traction (that's where the Primus Trail comes in). Running on asphalt and concrete, feel the ground and sharpen your senses (proprioception) – the sole is a patented, ultra-thin, puncture resistant layer. The uppers are super-breathable – synthetic multi-ply materials. The finished footbed is smooth and comfortable for sockless wear. I felt every sharp rock, pebble, branch, or whatever debris is on the trails with the Primus Lite. And I love the control with the proprioception running on mixed trails, giving my feet a daily dose of nerves workout – 200,000 nerves in each foot.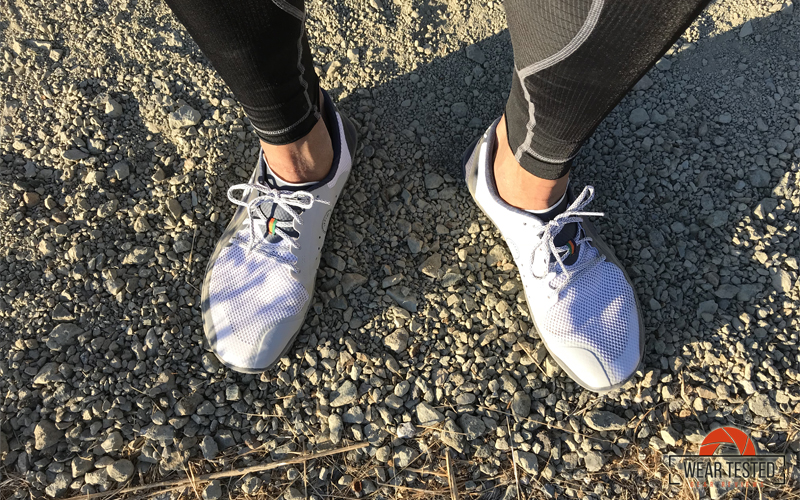 The Primus Trail FG is another version of the Primus Swimrun that we wear tested a few weeks ago but with a focus on firm ground (FG) where it will give you a better grip (traction) on tough, rocky terrains. Comes with a breathable mesh to help keep your feet cool and quick drain zones to help pump the water out. Top it off with a cable lace and toggle for quick precise adjustment before, during, and after running!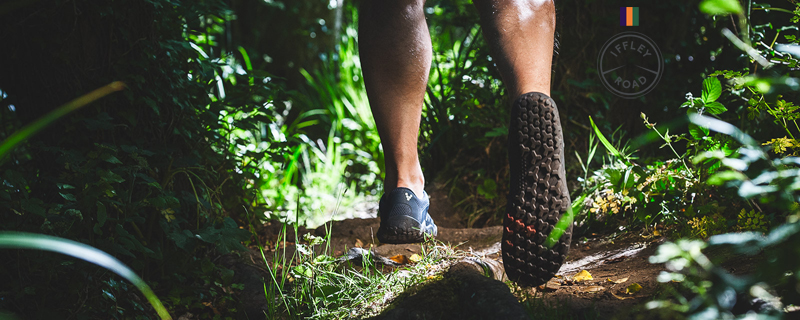 I love the collaboration between Vivobarefoot and Iffley Road especially in running apparel that is seriously lacking in Vivobarefoot's collection. In addition to those introduced Feb 2017, there are now two additional pieces, Cambrian Chevron in two new colorways, Night Sky and Track White.

Both these running shoe models have limited run volumes so they're bound to sell out very fast due to the 'additional stylish design' on two of Vivobarefoot best selling models. Now available online at Vivobarefoot and Iffley Road.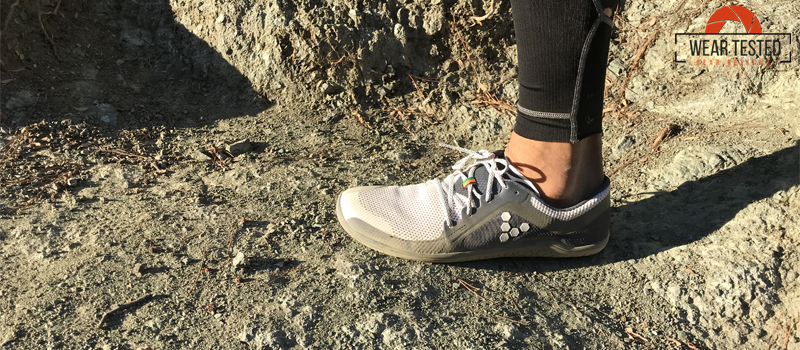 Vivobarefoot USA Top 5 Sellers
Ultra 3
Primus Lite
Ra II
Primus Trail
Primus Lux
(based on 2017 YTD units bought by readers of WTGR and NRC as tracked by Vivobarefoot and Affiliate Window)