Here's your chance to load up cheaply (HUGE markdowns) on your favorite VIVOBAREFOOT zero drop minimalist shoes – road, trail, casual, business, travel. VIVOBAREFOOT is taking their eCommerce back in-house after working with a third party and is celebrating by running a month long promotion on the site with special reduced prices. Full announcement on the bottom of this post. So take advantage of this transition for VIVOBAREFOOT and load up for the holidays – probably won't happen again until next year…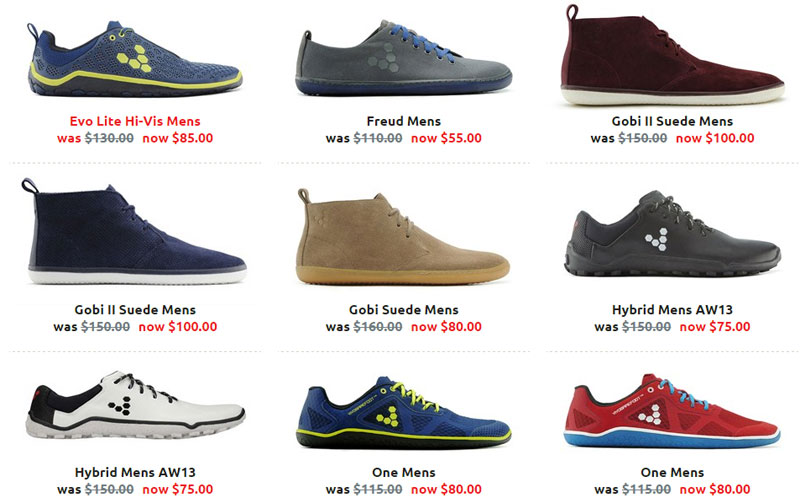 A full list of all the VIVOBAREFOOT shoes that we have recently reviewed can be found below:
Shop for your pair of VIVOBAREFOOT now!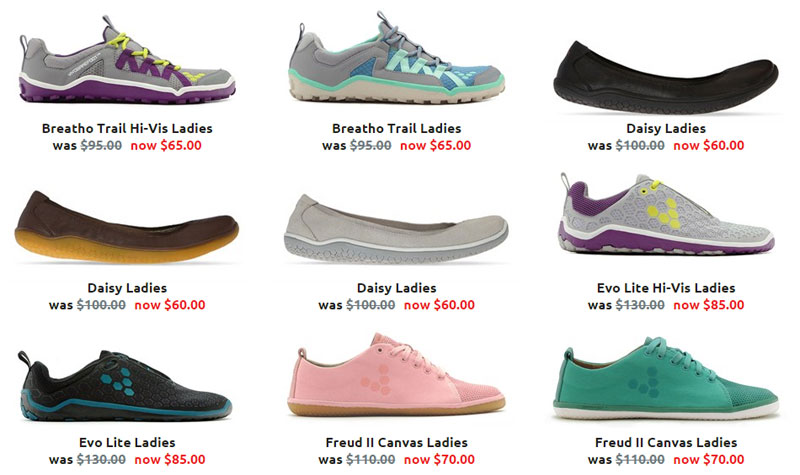 ####
Dear USA Customers,

VIVOBAREFOOT have just taken our eCommerce back in-house after working with a third party for the last 2 years. We are fully aware of the inadequate customer service and delivery and would like to apologize for any heart ache.

By way of saying thank you to most of you that stuck with us we are running a month long promotion on the site with special reduced prices.

We then look forward to serving you with unprecedented customer service and the most complete collection of barefoot shoes in the world offering unparalleled levels of sensory feedback, protection and style.

We want to reiterate our commitment to our 6 month sustainable guarantee and look forward to providing all your barefoot shoe needs for you and the entire family for many years to come!

Sincerely,
The VIVOBAREFOOT Team