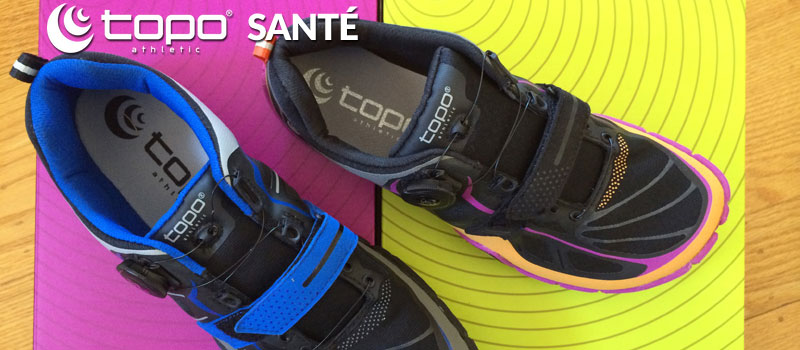 Topo Athletic's latest addition to its gym collection is a functional fitness training shoe named Santé (pronounced Sahn-tay, meaning "health" in French). With an adjustable Boa closure system and durable mesh upper, the Santé is tough enough for functional fitness, strength training or HIIT (High Intensity Interval Training). A flexible outsole with lateral stabilizers allow for bursts of speed and side to side movement.

The Santé has a neutral, stable, zero-drop platform with a stack height of 14mm. A wide toe box gives room for your toes to spread to help you feel balanced and in control. The underfoot protection ("just right") is provided by a co-molded 4mm rubber outsole and 7mm  EVA midsole (versus cementing method) to enhance feel while still providing protection. The 3mm footbed is made of EVA antimicrobial material. You're not going to detect every pebble, but you'll still maintain some ground feel.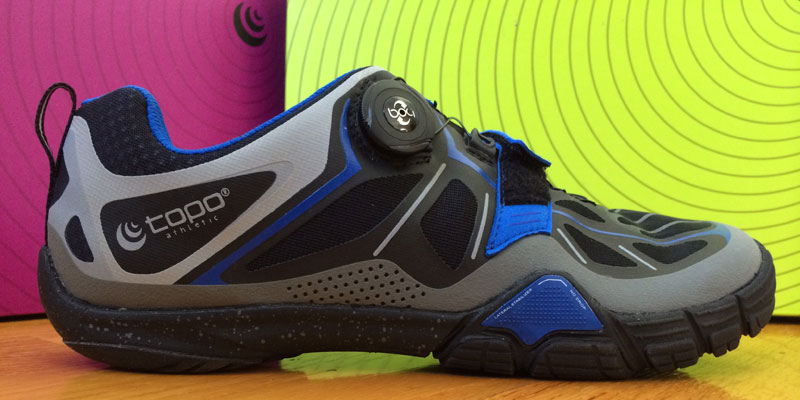 A secure hook and loop mid-foot strap and lateral stabilizer provide a snug fit through the mid-foot and heel. This is especially built for strength training, body-weight circuits, tabata, crossfit, short-distance running, boot camp, kettle bell training, HIIT, etc.

So how did the Topo Athletic Santé perform?
Personally, we think the big secret to the multi-functionality of the Santé is the existence of a Boa Closure System dial on the side of the shoe. The dial is a micro-adjustable device that allows you to customize your shoe's fit with quick turn of the dial. You may recognize the system as a popular feature on performance snowboarding boots and cycling shoes.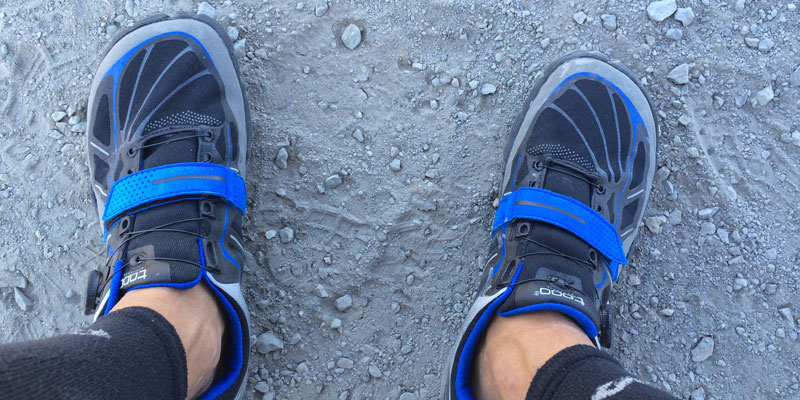 Up front, the Topo Athletic Santé is not recommend as an everyday running shoe (anything less than 3 miles is okay though) but for short intervals. It is a little too bulky for sprint or speed work – I use the Topo Speed Trainer (ST) for that instead. With that said, for the past two months since I've had the Santé, I've logged over 50 miles running in them but over 400 miles cycling instead! My female wear tester Sophie prefer running in the Runduro model (full review coming soon) but she has almost as many miles cycling on the Santé as I do. The Santé is an awesome multi-functional shoe that I use for cycling, running, and P90X workouts, in that order.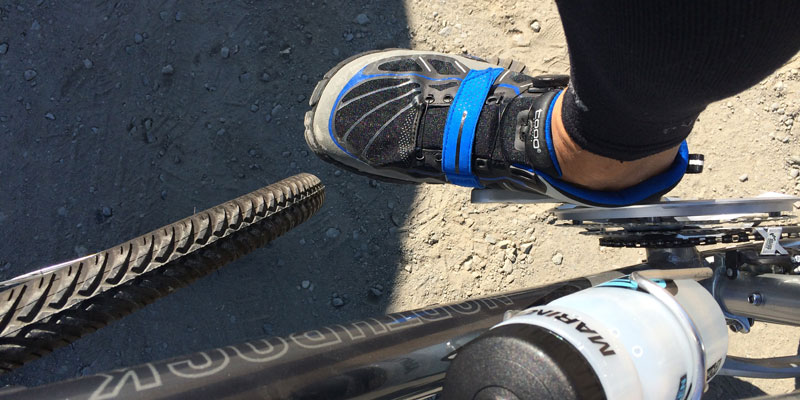 Dare I say this can be used also as a Sprint Triathlon (1/2 Mile Swim – 11 Mile Bike – 3.1 Mile Run) shoe? Hop on the bike for a fast 11 mile ride and then jump off for a fast 3 mile run without having to change shoes. Think about it – zero stage transition time.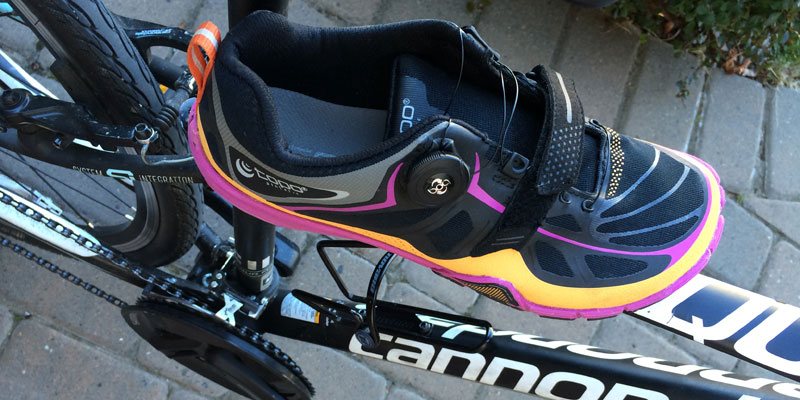 The Santé also bear an uncanny resemblance to the Specialized Zante women road cycling shoe. Now you can see why the Topo Athletic Santé is also a perfect cycling shoe..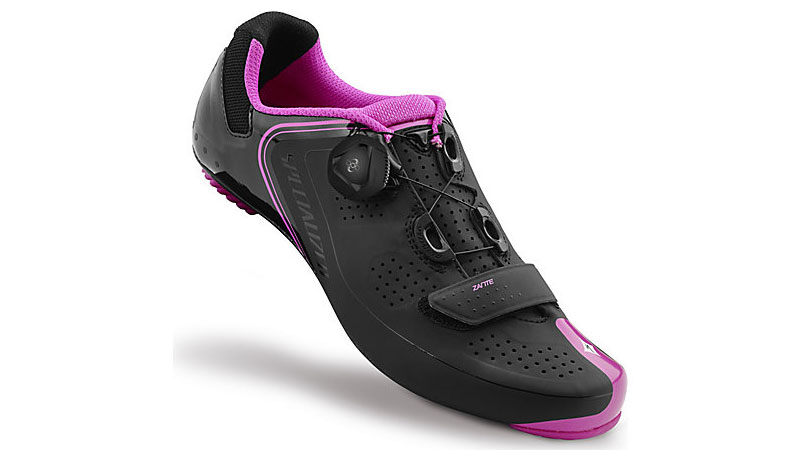 .
Even though the Santé is technically a fitness training shoe, it is also multi-talented and perfect for more than gym use and running. By using it for running and cycling, it will probably impact the outsole durability. But my pair does not show it yet after running on asphalt, gravel, packed dirt, and cycling (no cleats and bike shoes needed).
The Topo Athletic Santé is available in two colorways for both men and women.
The Topo Athletic Santé is available for purchase at Topo Athletic and Amazon.
*Product provided by Topo Athletic. CMP.LY/1 Review
If you have a product you'd like reviewed, contact me at info@weartested.org