Tifosi Optics introduces the SYNAPSE, a bold new style with features designed for high voltage performance. The Tifosi Optics SYNAPSE is engineered to excel in both extreme conditions and high energy situations. Following in the same family as the highly customizable ESCALATE (see our full review here), SYNAPSE has been wired with an open lens frame design that fuses lightweight comfort with an unparalleled field of vision. With trademark Tifosi Optics technology and sport-focused design, SYNAPSE will jolt both the market and athletes alike.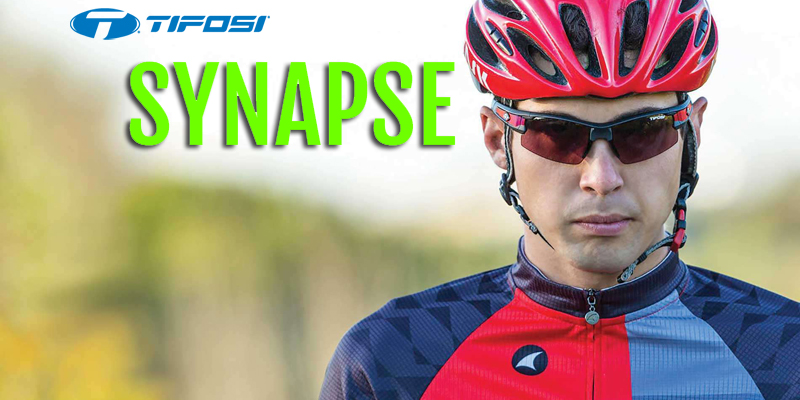 Made of Grilamid TR-90, a homopolyamide nylon characterized by an extremely high alternative bending strength, low density, and high resistance to chemical and UV damage, the SYNAPSE is virtually indestructible and highly flexible. The shatter-proof, scratch-resistant, polycarbonate lenses is also vented to improve air circulation and prevent fogging. The adjustable ear and nose pieces allows customization and comfort. In short, the SYNAPSE is ready to handle the rigors of an active lifestyle and surges ahead of the competition with its rugged and lightweight construction.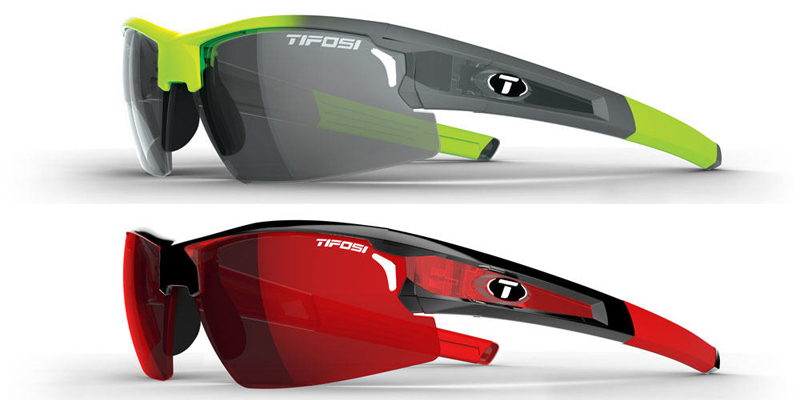 The Tifosi Optics SYNAPSE is offered in three colorways, two with interchangeable options.
Race Neon with Light Night Fototec lenses
Race Red with Bike/Run interchangeable Clarion Red / AC Red / Clear lenses
Matte Black with Bike/Run interchangeable Smoke / AC Red / Clear lenses

The Tifosi Optics SYNAPSE MSRP is $69.95 to $79.95 and comes with a lifetime warranty against manufacturer defects. Due to high demand for the SYNAPSE, it is probably out of stock or not available at your favorite dealer but we expect it to be back in stock in a few weeks – we hope to get our hands (and eyes) on it for a full review soon. Check for inventory at REI, Zappos, and Amazon.com.