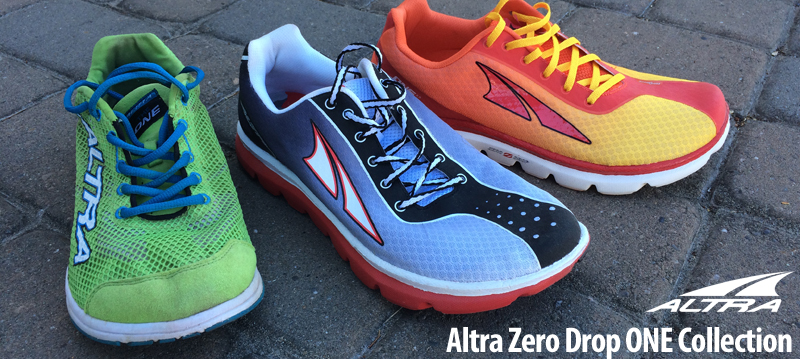 The new Altra ONE 2.5 is built for speed, without sacrificing the comfort needed to maintain it through the finish line. The ONE 2.5 is a fast, do-it-all performance shoe with an incredible cushion-to-weight ratio. From a casual seven-mile run to a full marathon, this shoe delivers comfortable, stable performance.
The ultra light InnerFlex™ midsole provides impressive lightweight flexibility. The weight balanced, Zero Drop™ platform helps you maintain low-impact form, even when fatigue sets in at the end of a hard race or workout.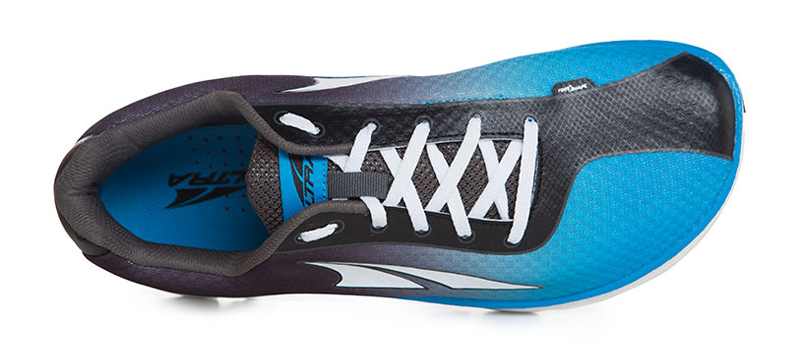 A FootShape™ toe box lets your toes relax and move freely for incredible comfort, extra stability and a more powerful toe-off. The ONE 2.5 focuses on improving your form and reducing pressure on your feet thus allowing you to run fast and go hard.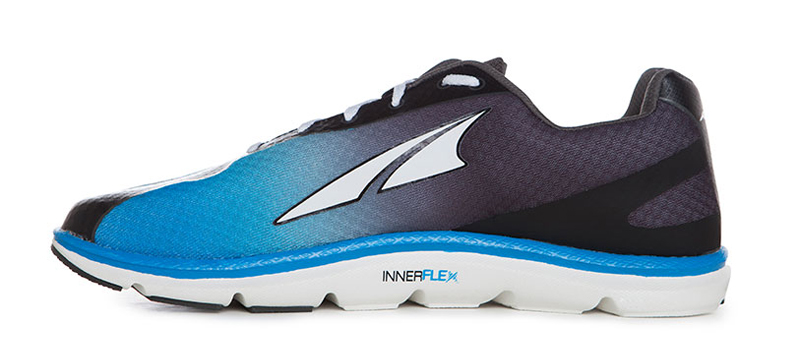 According to Altra, the new Altra ONE 2.5 has an improved fit and a redesigned upper. Plus following what other shoe manufacturers are offering, color options – they are eye catching indeed!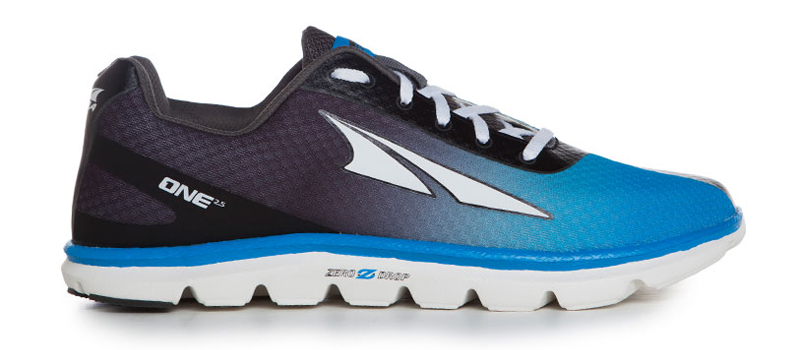 Review Summary
We first reviewed the original Altra ONE over two years ago and fell in love with it instantly. But when they released the next version, the Altra ONE 2, we were disappointed with the extra cushioning but liked the improved uppers except for the odd case where our toenails (it's not just me – my female wear tester has the same problem) get caught on the roof of the toe box when walking, not during running.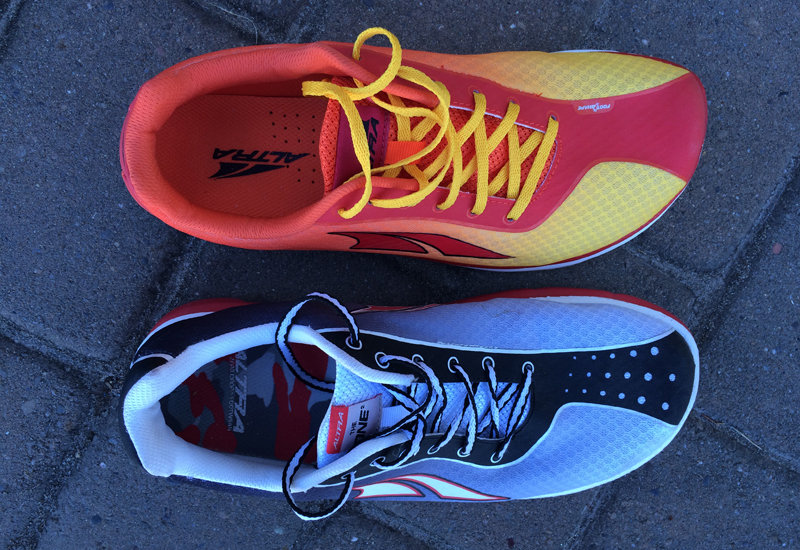 But with the new Altra ONE 2.5, we do NOT have that problem at all. In fact, the cushioning is reduced and the shoe is slightly softer and more flexible than the previous version. I think Altra has found the sweet spot, especially for minimalist runners. The Altra ONE 2.5 is the leading contender for our 2015 Road Shoe of the Year!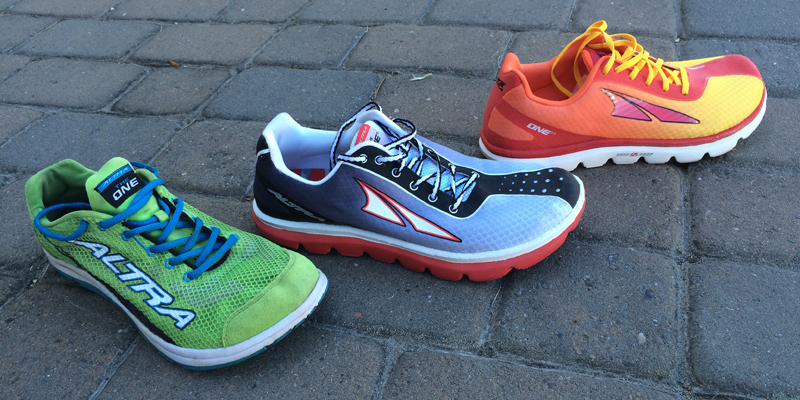 Running in track (speed work), asphalt/concrete, and trails, this shoe can do it all. The light cushioning is nice for long distances or hard surfaces like asphalt and concrete, which I try to avoid but once in a while, I do hills around my house…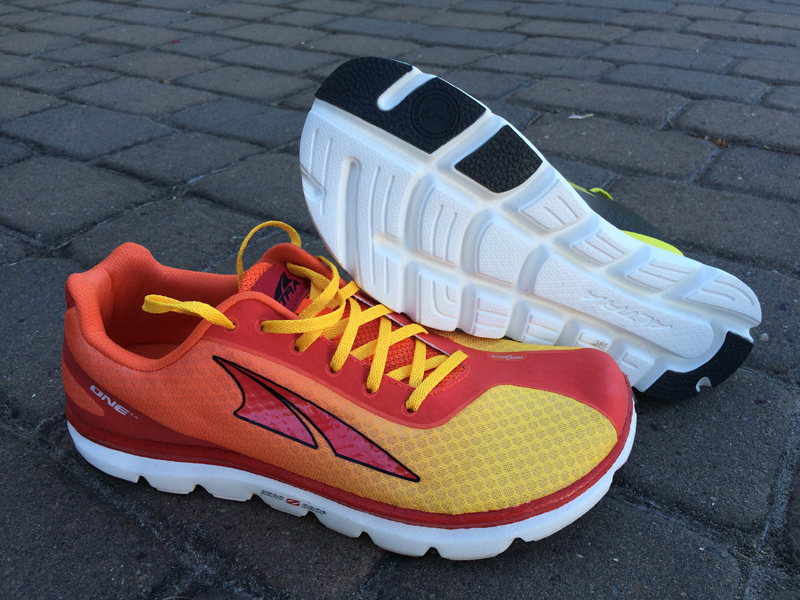 Not a single hot spot or blisters running sockless and extra space in the toe box for maximum splaying! Ultra light and flexible even for boot camp and cross fit exercises after running.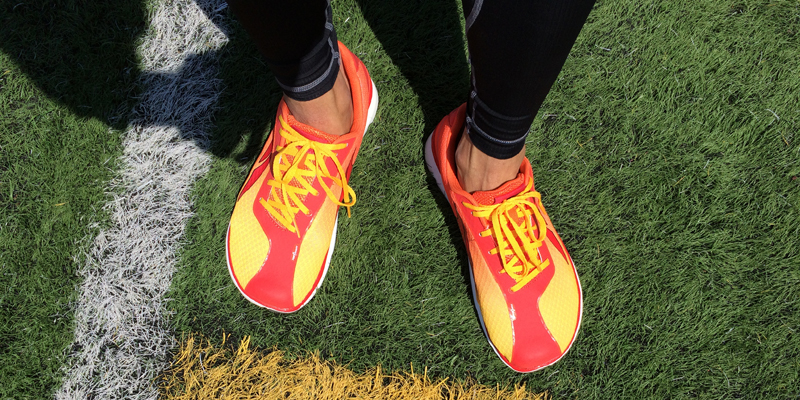 The Altra ONE 2.5 is available in three colorways for both men and women and available for purchase at Altra and Zappos.
*Product provided by Altra Zero Drop. CMP.LY/1 Review
If you have a product you'd like reviewed, contact me at info@weartested.org