The new Soleus GPS Pulse uses an electro-optical technology to sense the heart beat. It has two LED beams and electro-optical cell to sense the volume of blood under your skin. The GPS Pulse watch has 8 main function modes: TIME, RUN, CHRO (chronograph), TMR (timer), HRM (heart rate), DATA, ALRM (alarm), and SET.
Key to using this product effectively is how you wear the Pulse properly on your forearm. Here's what Soleus suggested:
Fasten the watch snugly so that the optical sensor makes a tight contact with your skin. The tighter you can wear the watch the better.
Wear the watch not on your wrist bone but higher on your forearm.
Your skin should be no scars or any other object in your skin that will interfere with the sensor

EXERCISE mode is defined by Soleus for any activity where HRM is not used or is not the primary function. The first question you should ask yourself is whether you need to calibrate your stride on the GPS Pulse? Using EXERCISE mode you can calibrate your stride to get more accurate distance readings when GPS is not available like running indoors, in dense urban areas, and anywhere when a GPS signal is difficult to maintain. This is especially useful should you be running on a treadmill in your garage, gym, or hotel.

Currently, the Soleus GPS Pulse with its Soleus Sync application allows you to sync the activity on your Soleus GPS device to only your Strava account.
The Soleus GPS Pulse is also water resistant but it is not recommended for water sports like swimming. Main features for the Soleus GPS Pulse heart rate watch includes:
GPS receiver
Tracks distance and pace
Auto lap split (miles or km's)
6 Interval Timers
Tracks Calories burned
1/100 second chronograph
5 alarms
30m water resistant
EL Backlight
Rechargeable battery
So how did the Soleus GPS Pulse perform?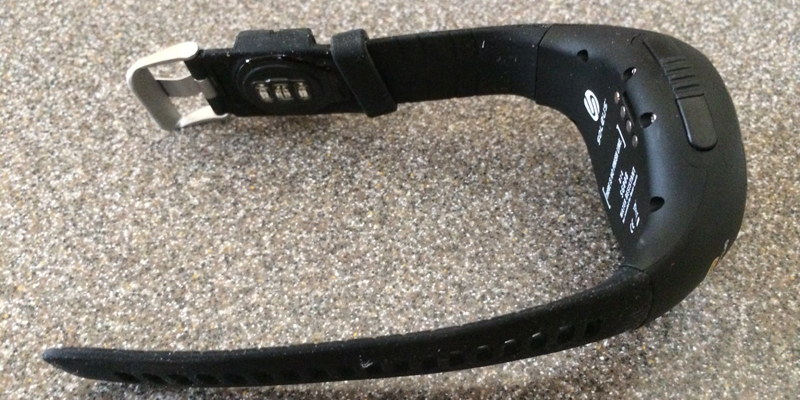 Getting up and running with the Soleus GPS Pulse took some time. For someone who does not read manuals when using a new device or gadget, I find that I'm constantly referring back to the user manual on how to set up or configure the GPS Pulse. I believe there are too many steps required for each function. It is also not as intuitive compared to all the different GPS watches and wearables I have owned or tested. I would blame it on the firmware, not the hardware. And having 8 function modes, those extra steps definitely adds up! Maybe if some of these configuration steps could be performed on a connected (Bluetooth LE) smartphone, it would be a lot easier with a larger screen and virtual buttons/keypad.
With Spring Forward and Daylight Savings Time, it took me a while to get the time adjusted as I don't get a GPS signal easily at home and had to manually change the time after reading the user manual again…

A couple of little nits for me – the display is very hard to read, even the big characters. Maybe it needed a higher resolution display LCD screen? Another is the battery charger. I'm not always sure that the 4 connectors are lined up between the jaws of the charger and the holes on the back of the GPS Pulse. You might have to jiggle it a bit until you see 'CHARGE' on the display. Also, while charging, all buttons are disabled…

The GPS Pulse is slightly more comfortable than other optical heart rate monitors because you don't need to wear them as tight on the wrist. But what I love most is not having to wear a chest strap for heart rate monitoring. I haven't been wearing one since I started with the Mio LINK, Mio VELO, and Mio FUSE – all using wrist-based optical sensors. Obviously, wrist heart rate monitors (HRM) are not as accurate as chest strap heart rate monitors since the readings come from being able to sense blood flow under the wearer's skin. Additionally, there is a blood flow path from the heart to the wrist versus that of a chest strap HRM which is directly measuring the heart.
When not running with the GPS Pulse, getting a heart rate reading is very fast and accurate. The arm movements in running causes latency in blood flow measurements – cycling works very well in this respect.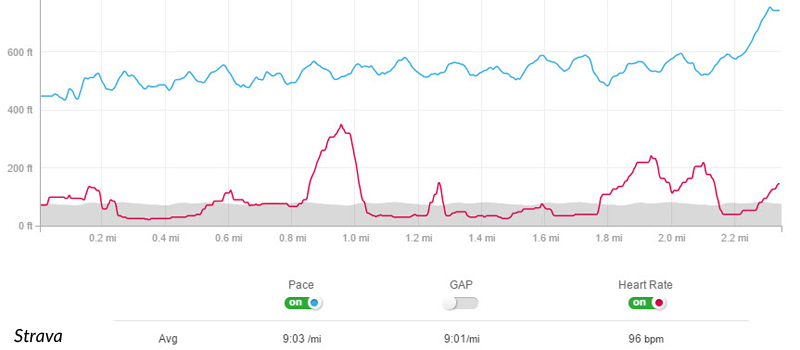 Currently, you can only sync the GPS Pulse to the cloud with Strava. Looking at the charts for Heart Rate on Strava, the vertical axis does not display the heart rate scale – is this a bug? Additionally, to perform any heart rate analysis (like displaying your HR zones) on Strava, you have to subscribe to their premium services…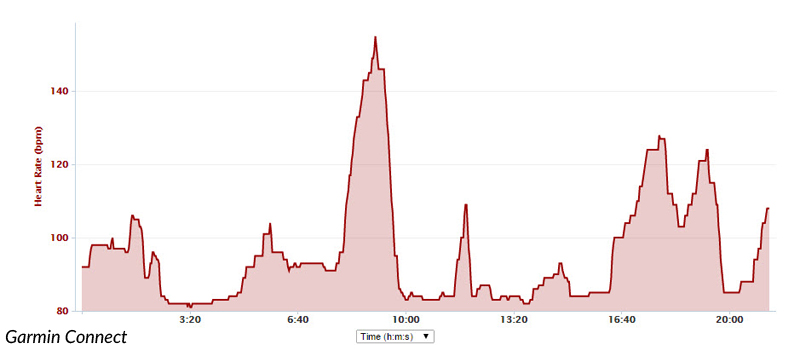 To sync with other fitness sites like Garmin Connect, Magellan Active, etc. I had to export the GPX file from Strava and then import it to the other sites – something that is easily done from iOS apps like Wahoo Fitness, all centralized and automated.
I wish the GPS receiver is more responsive – even on a clear day without obstructions and pointing the antenna (12 o'clock position) directly to the sky, I don't get a satellite connection more than half the time. Very frustrating while you're ready to start running or cycling!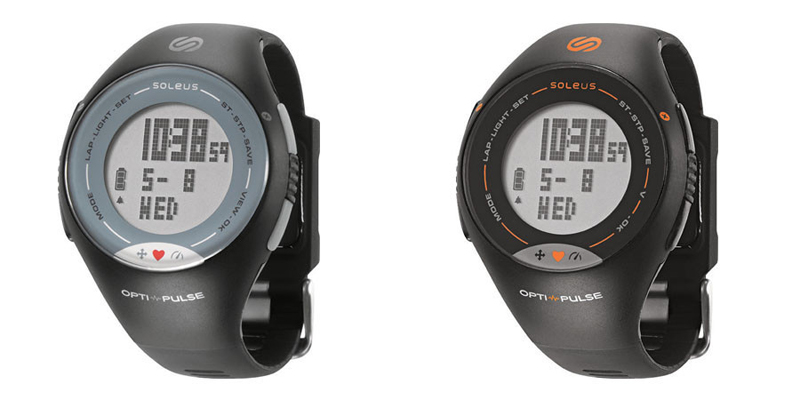 With a partnership with other fitness apps beside Strava, an optional Soleus iOS app for configuring the GPS Pulse, and better watch display technology, I will be a happy end user!
The Soleus GPS Pulse is available at: Soleus Running, Amazon.
*Product provided by Soleus. CMP.LY/1 Review
If you have a product you'd like reviewed, contact me at info@weartested.org