Two big names have recently announced their latest activity and fitness trackers before the launch of similar devices from Apple and Google: Fitbix Force and Nike+ Fuelband SE.
Fitbit Force
Fitbit latest activity tracker, the Fitbit Force is now available for ordering. An evolution of the Fitbit Flex, the Force addresses some of the shortfall of the Flex with the addition of an OLED display which show the time of day, fitness stats, and incoming call information (name or phone number) when paired with an iOS 7 device. It also included an altimeter (measuring elevation) and is also a single contained unit.
The Fitbit Force is available in black or slate (bluish-gray) for $129.95.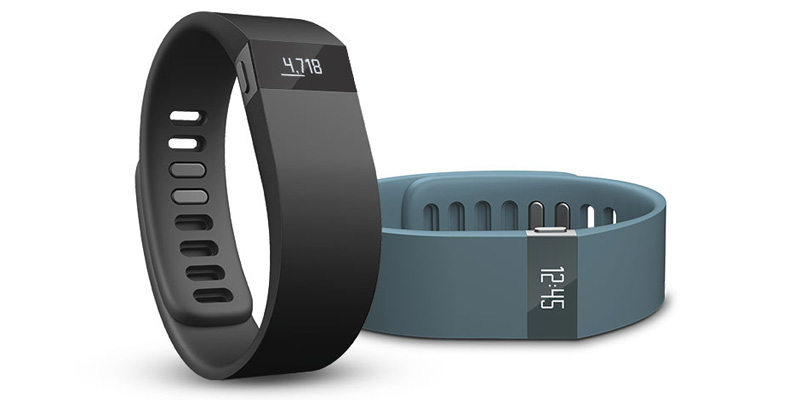 Nike+ Fuelband SE
Nike today announced their new Nike+ Fuelband SE although basically the same as their current Fuelband but with some color variations from the basic black body (yellow, pink, or red accent). Besides the slightly updated design, the biggest addition is Bluetooth 4.0.
The main improvement comes to the Nike+ system to more accurately track different types of activities – activities that shouldn't be counted are not, so there's no more cheating the system.
A limited time pre-order for Nike+ FuelBand SE begins today for $149.