The next evolution of Brooks Pure Project will be here very soon. The long awaited new model, the Pure Drift, will be available Jan 1, 2013. I'm really looking forward to wear testing this model!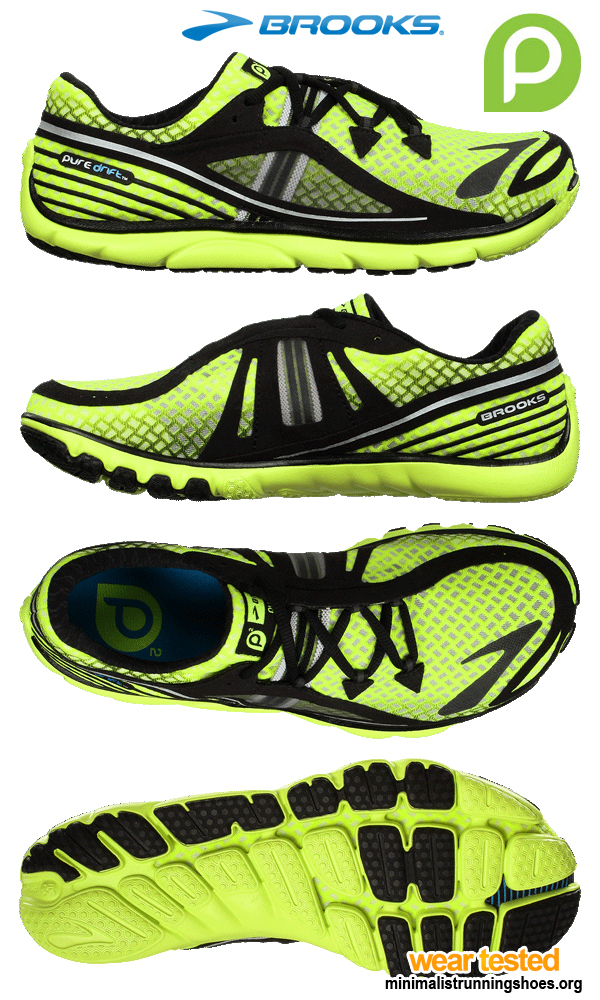 Spread those toes with two split grooves that allow your forefoot to flex through its three functional units. A hardly-there upper has a close fit and provides a little more coverage than a birthday suit. When you really want to feel free as a bird, remove the sock liner for a zero drop experience.
Two unique features of the Pure Drift not found in previous Pure Project shoes: dual toe flex and a removable sock liner.
Dual Toe Flex
The outsole boasts a dual toe flex located at the three functional units of the foot, allowing for better balance and a springy push-off.
Removable Sockliner
The removable insole offers runners the chance to customize their experience from a 4mm offset ready to run out of the box, to a more extreme 0mm offset.
Available in 2 colorways for men and 2 colorways for women.