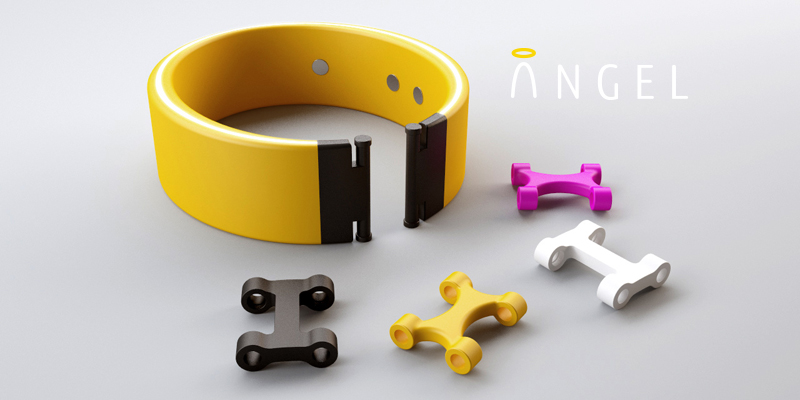 I attended the Health 2.0 Fall Conference 2013 last month and saw some of the most promising technologies that are revolutionizing health care. Everyone wants to live better, healthier lives. But an Israeli company, Angel, can easily make this possible. The Angel Sensor is a wristband that monitors pulse, temperature, activity and blood oxygen level. Angel can send this vital information to apps on your smartphone, laptop and pretty soon even your treadmill.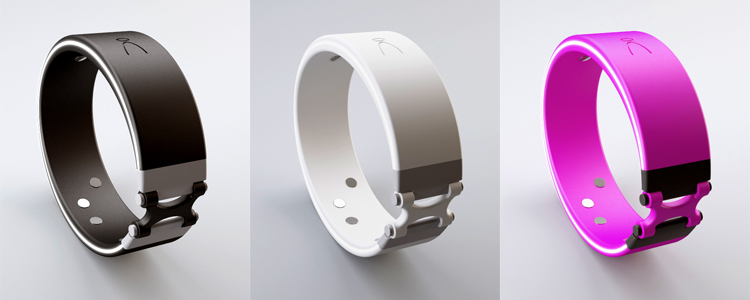 Most activity trackers for fitness and health are built for use by a single proprietary app. Angel wants to change that by opening up every protocol, API and sensor data stream. Ultimately, this means more apps to choose from. Here is what set Angel apart from other activity or fitness trackers:
Angel has a unique array of sensors that monitor and measure: heart rate, blood oxygen levels, skin temperature, and physical activity (motion).
Angel has a one-of-a-kind integrated optical+acoustical sensor for robust heart rate extraction during motion.
Angel is the first and only sensor designed as an open eco-system. We believe that hardware companies should not have control over which apps can be used with their device.
Angel is the only sensor to provide real-time, raw data access for all channels. This will allow analysis of complex arm movements, which could lead to the development of apps such as virtual tennis or golf instructor.
Angel uses standard Bluetooth Low Energy profiles so it is compatible with popular fitness apps, such as: Endomondo, Wahoo Fitness, RunKeeper, Strava, and others.
Angel health sensor from Eugene Jorov on Vimeo.
With an open ecosystem, developers, researchers and medical experts alike can bring their ideas and dreams to life. Developers will be able to use Angel to create apps for iPhone, Android, and other devices that support Bluetooth 4.0. Once the big data is collected, data engineers can apply appropriate algorithms to analyze and data mine – personalized medicine. Think about all the innovative and useful applications in every industry from fitness to health that can be created…

Details about the Angel Sensor at IndieGoGo. You only have a few days to contribute and revolutionize health!