Altra Zero Drop has just launched the next version of their best selling models:  Instinct 1.5 and Intuition 1.5. Following that release will be The Superior in October and The 3-Sum & The One  by the end of 2012.
Altra Instinct & Altra Intuition 25% OFF Sale
The Instinct/Intuition 1.5
These shoes feature the same great fit and feel as the original. Everything under foot is the same with a slight addition of spring at the toe to provide a faster feel. The upper has been redesigned with a new updated mesh and look. The Altra Instinct 1.5 and Altra Intuition 1.5 are both available now. MSRP $100.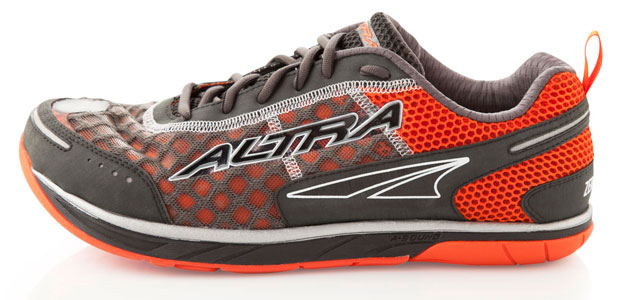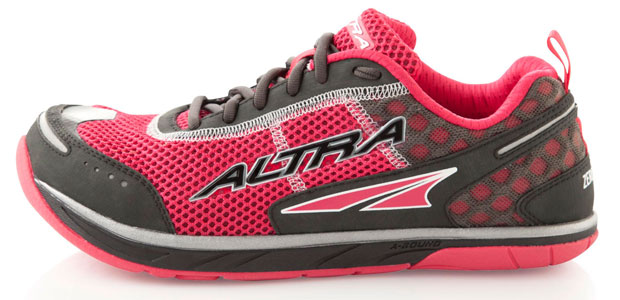 The Superior
With a removable StoneGuard™ system and CheckerTrail sticky rubber outsole, The Superior trail shoe gives incredible protection and stability on loose dirt and rocks. A Zero Drop platform, foot-shaped design and 2-layer, A-Bound™ midsole promotes maximum foot relaxation, stability and speed. Tackle the toughest trails with this rugged shoe.
Usage: Trail Racing. Availability: October 2012.


The One
The ONE is a revolutionary lightweight racing shoe. Perfect for road running, The ONE is ready for anything – your next 5K or marathon. Featuring a perforated insole and drain holes in the midsole and outsole for quick water discharge, The ONE conquers any weather. The A-Bound midsole allows for maximum responsive energy return while the outsole maps the bones of the foot for a natural flex.
Usage: Running, Racing. Availability: End of 2012.


The 3-Sum
With perforated insoles, midsoles, and outsoles, and drain holes for fast water discharge, these shoes never weigh you down. Ion-mask hydrophobic coating helps keep the shoes light, even when they're wet, and innovative laces and holes help you quickly pull your shoes off and on.
Usage: Triathlon. Availability: End of 2012.