Summer Outdoor Retailer 2013 trade show in Salt Lake City just started! Most of the shoe companies who are exhibiting there normally announces their Spring 2014 models at this time. Most models won't be available until December or January so it can be frustrating for some.
Here are some highlights as they hit the web officially (no embargo)…
Altra Zero Drop
Olympus is the Hoka killer from Altra. Looks nicer than Hoka…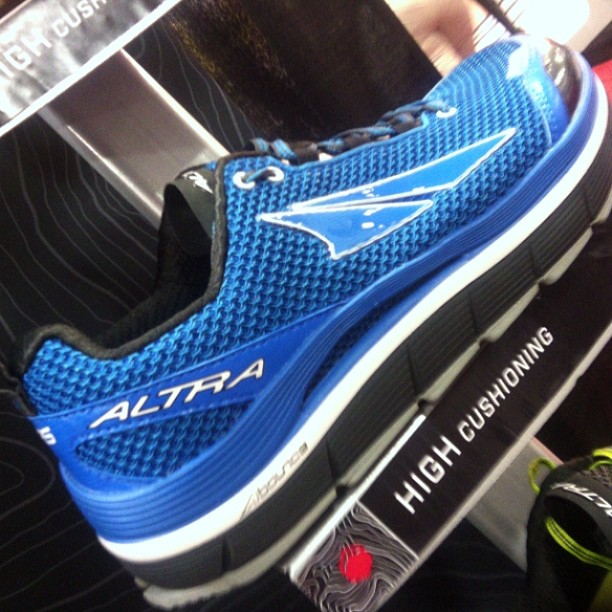 And the Everyday is an every day casual shoe based on the Instinct platform…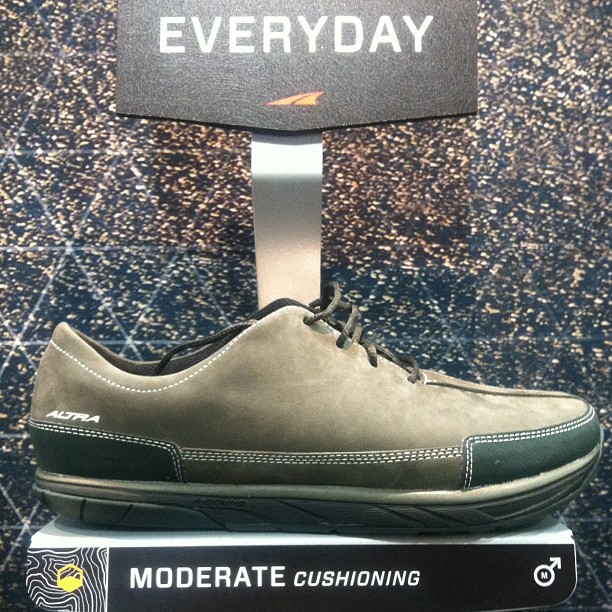 Xero Shoes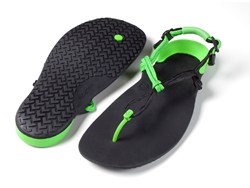 Called Sensori and Sensori Cloud, both products are a modern upgrade of the tire sandals worn by the Tarahumara Indians of Mexico. While the Sensori is a performance-friendly product, the designs — including Core Colors with colored accents, Marbled Madness with camo and other "patchwork" colors, and translucent rubber — are attractive enough for fashion wear. The Sensori Cloud adds a thin layer of cushioning in the forefoot area, for those who want an extra-comfortable sandal that allows for total natural, barefoot-style, movement. Both products are slated for release shortly.
Product designer, and former head of global product design for Crocs, Dennis Driscoll says, "We were able to analyze over 4,000 foot tracings from our customers to create the perfect ergonomic shape for our new products." Analysis revealed that most sandal companies place the toe post in wrong location.
Merrell
Taking learnings from minimalism, Merrell designs light and fast hiking and trail running shoes for Spring 2014. The new AllOut Collection features a flexible underfoot wrap that mobilizes the arch. This unique design activates the body's most natural form by creating continuous ground contact for increased mobility and efficiency. Core performance hiking and backpacking shoes are athletic in build but packed with Merrell's tried and true performance technologies to meet the needs of modern day trail blazers.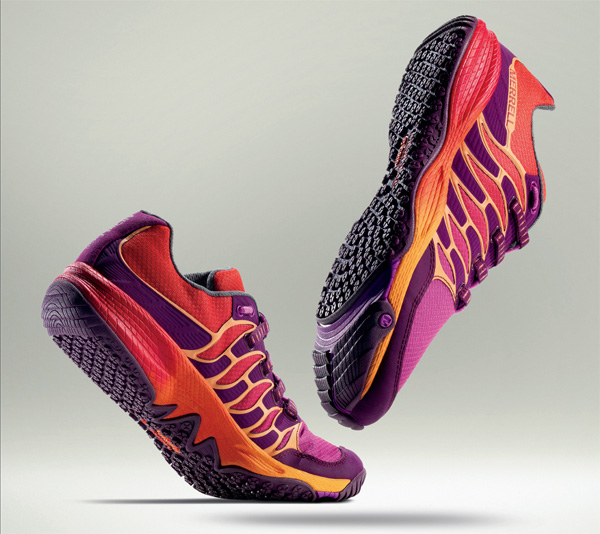 Sazzi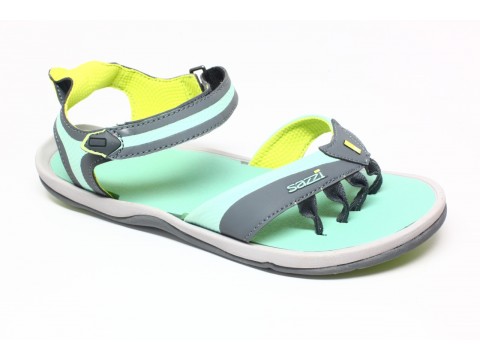 The Sazzi Una Sport is an all purpose, performance sport sandal designed to fit and function specifically for women. The unique four toe post upper construction naturally connects your foot to the foot bed with no need to clinch your toes. The upper is lightweight and fast drying, featuring an adjustable ankle strap, all built on a women's specific last. The Una Sport is truly amphibious, great for use on land or in the water. The Una Sport also comes in a men's specific version (the Uno Sport) with more masculine tooling & built on a men's last.
Skora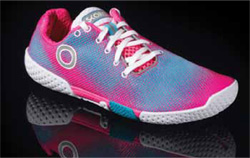 Skora is unveiling the Skora Fit, a lightweight, zero-drop training shoe with 16mm stack height, a curved outsole that mimics the shape of the foot and allows for natural movement and stride with protection and cushioning. A 3D-printed upper provides structural support while asymmetrical lacing relieves pressure across the top of the foot for a customizable fit. The Fit is built on the same platform as the original Form and Base, but has added a couple millimeters of cushion, for a better balance of comfort and performance.