The new Pearl Izumi E:MOTION Tri N1 v2 running shoe is built for pure performance on race day – great for blazing quick transitions and being fast and light to the finish. The quick-draining and breathable mesh upper keeps your feet cool and dry, and the updated E:MOTION® midsole promotes a smooth and efficient turnover running style.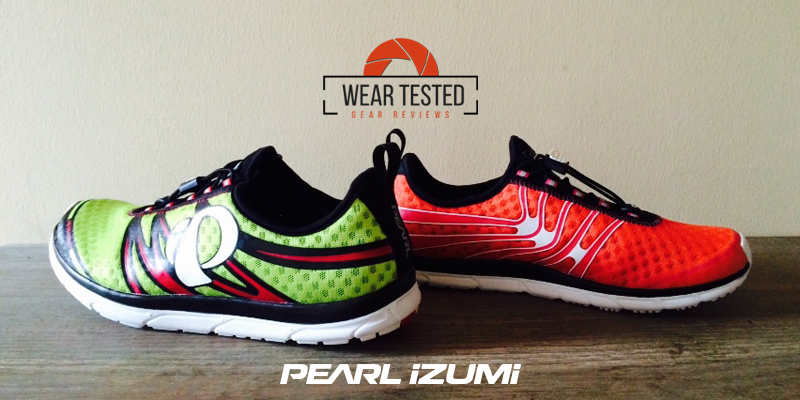 With Pearl Izumi's Project E:MOTION™, they are striving to deliver the smoothest running experience possible. It's not just about a midsole made for perpetual motion, energy-returning heel (for those who still heel strike) and forefoot foam or an industry-leading seamless upper. It's about the fusion of technology and function that delivers a fluid, responsive, ridiculously sublime ride.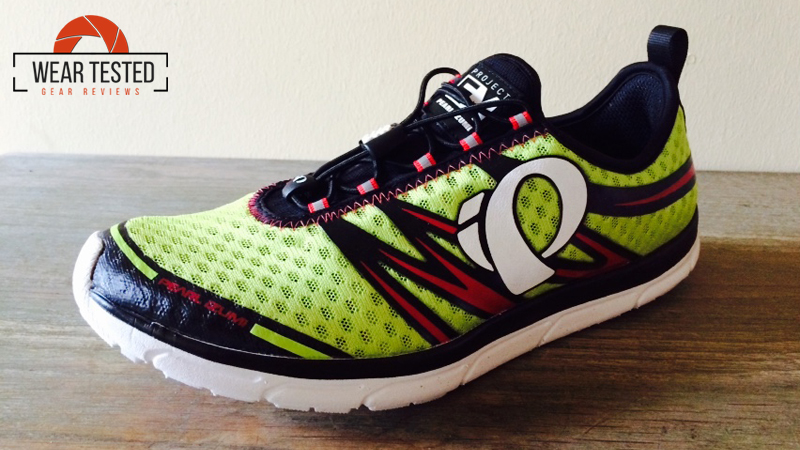 This is the first Pearl Izumi running shoe that we have wear tested. Most of their previous models had high heel-to-toe drop and narrow toe boxes. With the E:MOTION Tri N1 v2, it uses a new 3-D seamless print upper that adds a lightweight structure and upper integrity with a transfer dry spacer mesh that keeps feet cool and dry. I love their sock-like upper construction and quick lacing system. However, it felt a little too tight so you might want to size up by a half size – unless you have really skinny feet. I even replaced the sock liner with a thinner version to minimize the volume.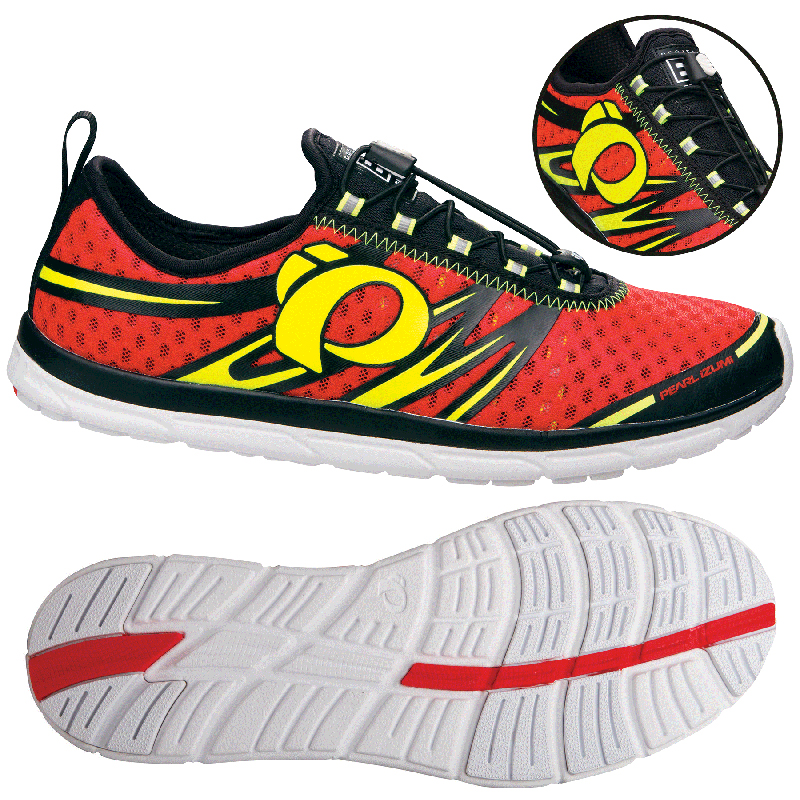 The Pearl Izumi E:MOTION Tri N1 v2 has a stack height of 19mm, one of the lowest in the E:MOTION collection – only the RACE E:MOTION NØ v2 is lower at 16mm. The heel-to-toe offset is about 1mm according to my digital calipers. Pearl Izumi calls it the dynamic offset: 1 mm at initial contact to 4.5 mm at mid-stance. Taking the E:MOTION Tri N1 v2 on the rubber track for speed work and on trails for long runs, this is definitely a fast and responsive running shoe that is suited for road racing and triathlons.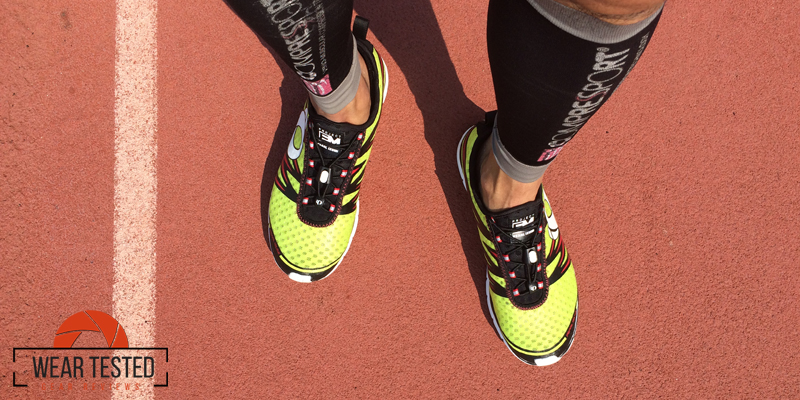 I'm impressed by my test runs with the Pearl Izumi running shoe. But it also require some improvements like a higher volume upper mesh to allow for a sock-like comfort fit in addition to a collapsible heel to allow for easy and fast 'on-off' in triathlons. For a lightweight, slightly cushioned racing shoe, the E:MOTION Tri N1 v2 is good for your next race or triathlon!