As we approach the Spring 2012 shoe announcements and product details from all footwear manufacturers, we are starting a series of articles on 'Generation 2.0' (Gen2) minimalist running shoes (or barefoot running shoes) in addition to the 'State of Minimalist Shoes' and the whole 'Minimalist Lifestyle' which we touched on almost a year ago (see 'The Minimalist Lifestyle').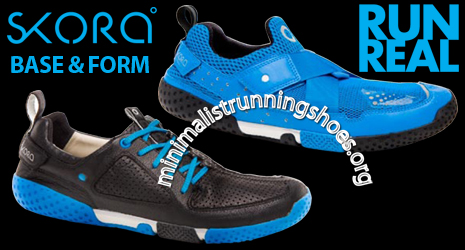 First up, Skora Running. David Sypniewski, Founder/CEO SKORA, Inc., has been an inspiration and powerful resource for me when I wrote my book ('The Minimalist Runner') and spending more time running barefoot (unshod). You can read about David's story here: Part 1, Part 2. Skora's philosophy is to create footwear that encourages bio-mechanically correct performance with as little interference as possible – letting nature do what it does best. And with a totally different way of solving it – practical, honest, and realistic from a runner's standpoint. Skora is composed of runners who run barefoot and in minimalist running shoes – my kind of company! And they decided to design their own shoes.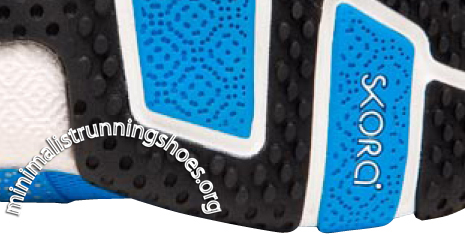 So what can we expect from Skora? Skora will launch with two models, BASE and FORM. Both have the same R01 platform (outsole, midsole, sock liner), reflective detail, high abrasion rubber, anatomical flex grooves,  and built on the RealFit anatomical last – zero drop, wide asymmetric toe box, minimal cushioning, curved heel and forefoot.
Both models also feature an elastic heel strap for a personalized fit, reflective details and stitch-down construction with a removable Ortholite antibacterial minimal insole.
Skora BASE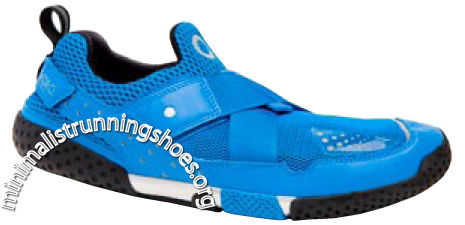 BASE offers a high tensile stretch mesh upper with an innovative X-strap closure system for lockdown and fit. It also has a unique concave forefoot just like the natural foot shape.
The stack height is only 13mm (4mm insole, 5mm midsole, 4mm outsole). Take the insole out and you have the lowest stack height (9mm) of any minimal shoe out there!
Men's only, Size 8 to 12, 8.6 ounces. MSRP $125.
Skora FORM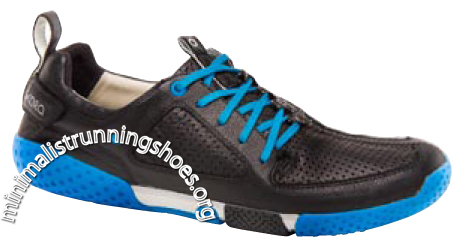 FORM has a full leather upper that features Pittards® Armor-Tan® WR100X Goat Skin Leather (durable and breathable) with Pittards® WR100X leather lining for improved permanent water resistance. Ordinary leathers take over 24 hours to dry and are usually hard and prone to cracking. WR100X leather dries in around 6 hours, and is as soft and supple as on the first wearing.

FORM is also designed with an asymmetric lacing and an engineered one-piece tongue to provide a glove-like fit and premium performance.
Men's only, Size 8 to 12, 9.5 ounces. MSRP $195.
Looking Forward
Good things come to those who wait. Skora wants to do the right thing (design, natural, efficient, and  socially responsible) and come up a high quality "runner's shoe". Their attention to detail and quality workmanship is like that of a Swiss-watch. Bottom line, a shoe that lets a runner run naturally. Run Real.
Available February 2012 with pre-orders very soon. Two colorways for each model with more colorways and more minimal models in Summer/Spring 2012! Sign up for early notification at Skora or on our mailing list. I can't wait to get my bare feet into the Skora BASE or Skora FORM and will post my full review then.