We gave you a sneak peek of Anthony Alan (formerly ZED) shoes over a year and a half ago with their pre-production (Kickstarter) loafer and cap toe oxford. For the past week, we've been wearing Anthony Alan shoes as our only pair of casual minimal shoe to really wear test them. And it is almost our favorite casual shoe – more later.

Key features of Anthony Alan zero drop minimalist casual shoes include:
Zero drop or minimal drop in the sole height from heel to toe (flat foot beds)
Anatomical or foot-shaped fit with roomy ball and toe areas to allow the bones of the forefoot and toes to spread out.
Lightweight and flexible soles and uppers to allow natural foot movement.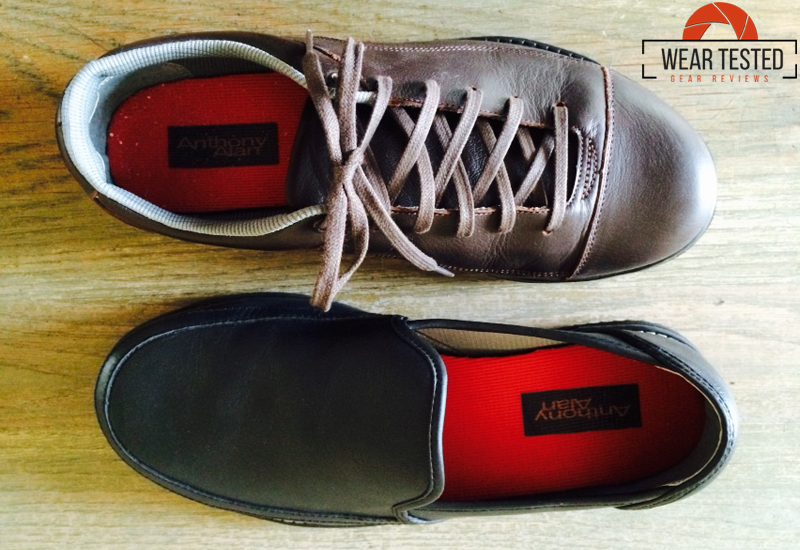 The Anthony Alan Loafer weights in around 9.8 ounces and the Oxford at 11 ounces (both US size 10.5). It may appear heavy on paper (they are actually half the weight of most dress shoes) but they are surprisingly lightweight and ultra-comfortable!

The slip-on Loafer and Cap Toe Oxford has full-grain leather uppers with mesh lining and a removable sockliner. All Anthony Alan shoes are zero drop and comes with roomy toe boxes and high traction, high durability rubber outsole. What stood out for the Anthony Alan outsole is that it has better traction on wood floors, asphalt, and concrete than some models from LEMs and VIVOBAREFOOT.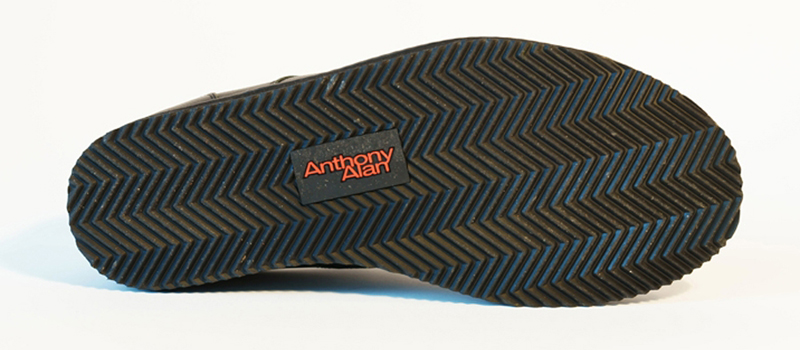 I wore them for errands, walking my dogs (nightly 2 to 3 miles), Thanksgiving at relatives, and dining out. And all on different surfaces. I am really happy with the comfort and lightweight – you won't feel them on your feet for that 'barefoot' feeling!

Two nits. The sockliner (nit #1) is really thick and could be half the thickness (reducing weight and height). I normally wear all my shoes sockless but there are formal occasions where I need to wear thin socks or the weather is really cold (thick socks) and will need more toe box height. I cannot wear the shoes with the sockliner removed because the footbed is not fully finished (nit #2). But if you have a pair that is sized slightly larger, you won't have this problem! Overall, an awesome set of models that compete head on with those from LEMs Shoes and VIVOBAREFOOT.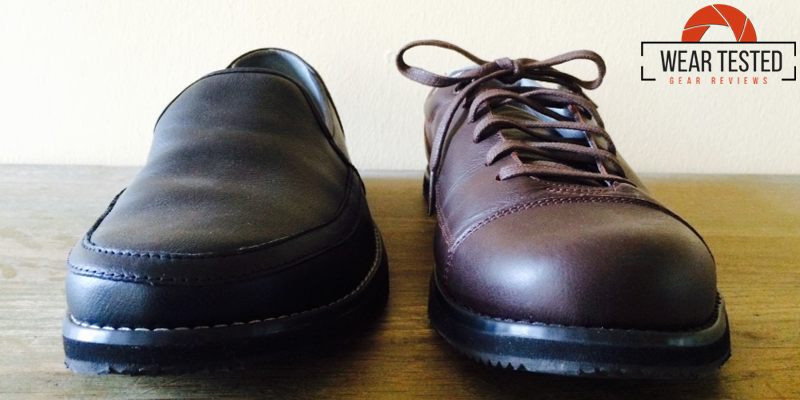 In terms of cushioning, the Anthony Alan shoes have moderate cushioning compared to barely any for VIVOBAREFOOT and light cushioning for LEMs Shoes. For casual wear, I actually like a little cushioning and especially for walking around town or travelling to new cities on long walking tours.
Both models available in Black and Brown colorways from Anthony Alan Shoes online.