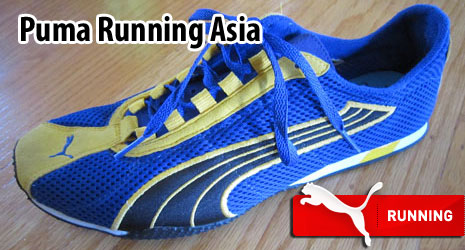 UPDATE 2/4/12 – One of my readers, Tobias, tells me that this looks like the Puma H-Street Plus model. Thanks mate!
My nephew visited briefly from Australia and on transit at San Francisco airport. But he brought a pair of Puma running shoes that he is currently running in – minimal of course. He does not know exactly the name of the model or technical specifications but it sure looks REALLY MINIMAL to me. Unfortunately I did not have a chance to weigh it or measured the stack height.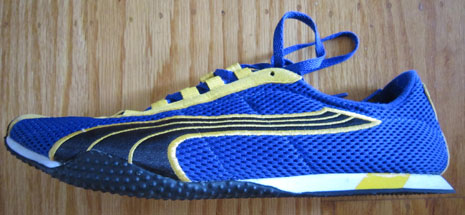 Some of the lightweight models from Puma Japan are making their way to the US in 2012 so we'll have to see what approach they're taking. The FAAS series are still on the bulky side – weight, cushioning, heel-to-toe differential.
Maybe this one will make it to the US?