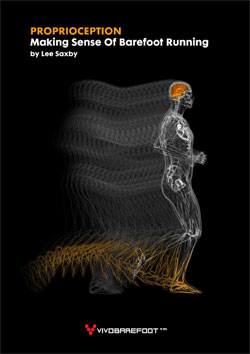 The definitive barefoot running guide, which features glowing forewords from Christopher McDougall, author of Born to Run and Harvard University Professor Daniel Lieberman, aims to put an end to the detrimental effects of jogging and inspire injury free running.
Breaking through the myths and misinformation, the eBook delivers a free step-by-step guide to reducing injury and reawakening the innate skill of running, and demystifies proprioception, the secret to optimum performance.
Cutting-edge illustrations from renowned New York illustrator Bryan Christie bring the science to life.