In Part 2 of our two part series on Priority Bicycles, we are sharing with you our first impression ride test. You have already read about Priority Bicycles technology in Part 1.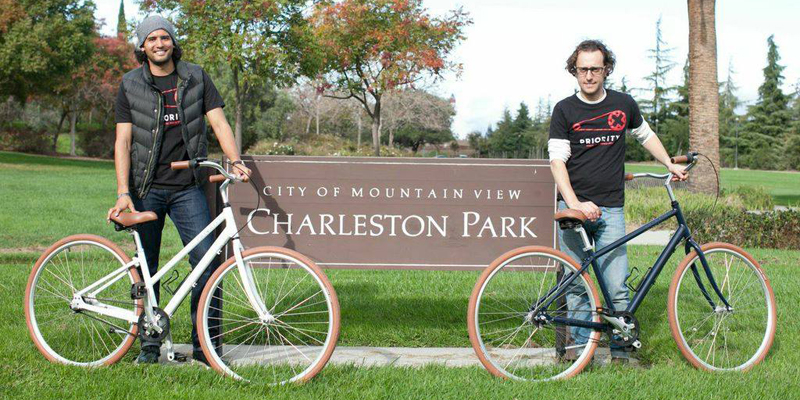 It was a pleasure meeting Dave Weiner and his team and test riding the Diamond and Step Through models (my female wear tester Sophie). We rode at the park right on Google campus and the large mass of Google riders on Google-branded Republic bikes.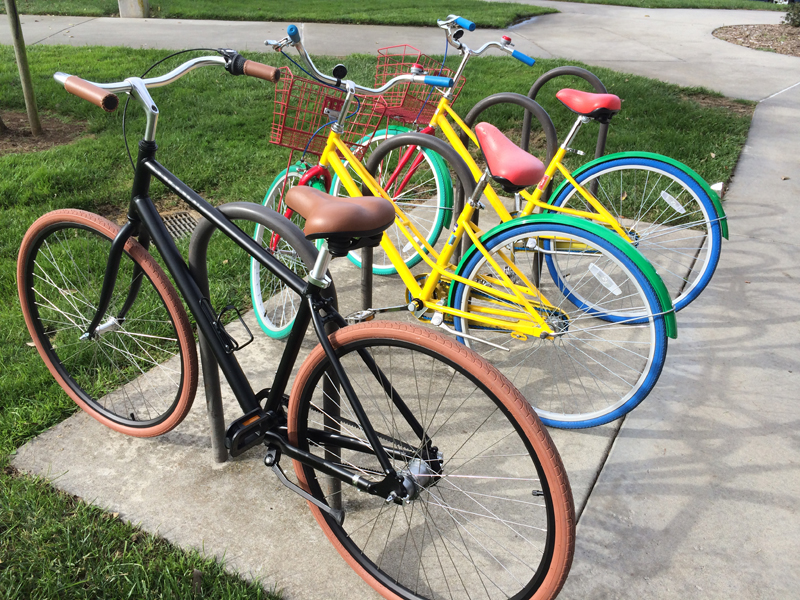 I purposely dressed in regular casual work attire – beige jeans, T-shirt, and Skora PHASE shoe. Helmets optional but I brought mine along. My right pant leg should not contain any grease spots from the chains and gears and my ride should be comfortable and relaxing.
Lightweight aluminum frame – checked. I lifted the bike up for comparison and it is almost lighter than my road bike. The Google bike on campus felt like a brick in comparison – you don't want to be carrying that up a few floors!
Belt Drive – checked. No messy chains to ruin your pants.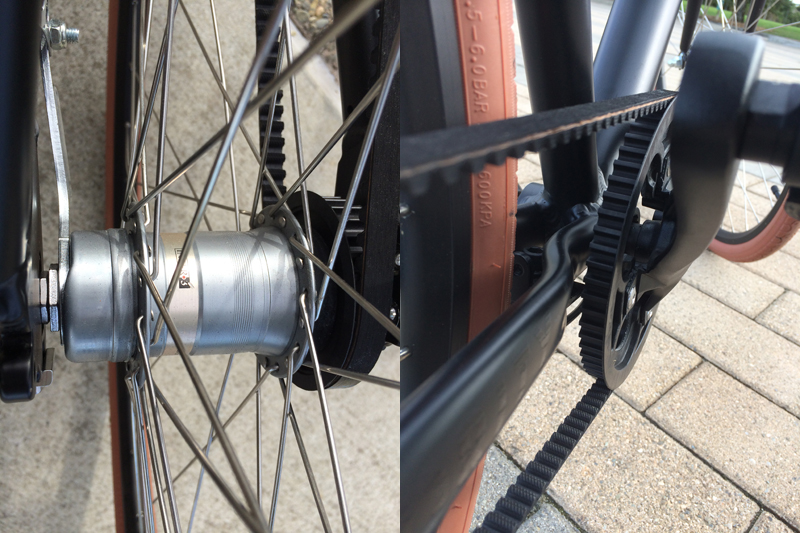 Three Speeds – checked. Going around tight places and some rolling terrains in the park, I have no problems shifting and going up and down a few hills. Smooth shifting with the Shimano Nexus. Definitely sufficient for urban and city riding. Not for your long weekend rides on steep hills though – you'll need a road or mountain bike for that.

Simple Braking – checked. I was nervous about this but after I got onto the bike the first time, it came back naturally (from childhood riding). It takes about a minute to get used to it and I stressed it going fast on varying slopes. Just be gentle on the foot brake and you'll do fine.
Super Comfy Saddle – checked. The saddle is soft and comfortable, no padded bike pants needed.
Puncture Resistant Tires – checked. No worries about running over whatever is on the ground! The tires are sized 700×35 – sort of in between a hybrid and a mountain bike depending on specific models.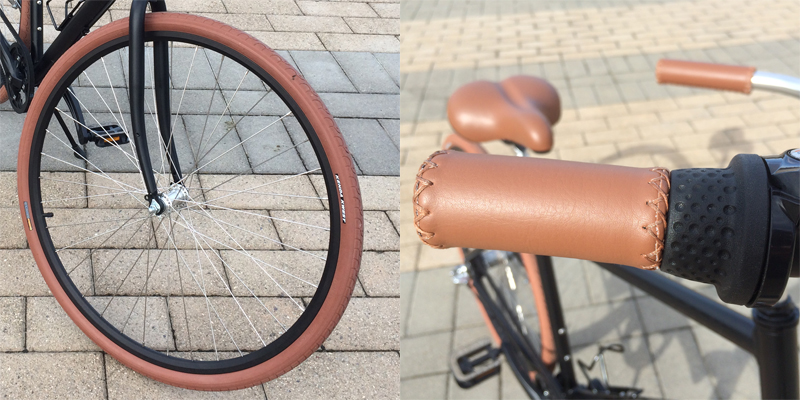 My tester Sophie felt that the handlebar leather wrap is a little too big for her hands. She also felt that the handle bars are a little closer to her body than normal. This is probably due to the sizing of the bike available for her to test. Those are the only little nuances but overall, she loved it!

And the ultimate test? My pant legs are clean and greaseless! I had a super relaxing ride on the Priority Bicycles around the park and Google campus. For anyone looking for a maintenance-free lightweight urban/city bike, it does not get any cheaper and fully equipped with everything you need to get going out of the box than a Priority bicycle!
Pre-order now at: Priority Bicycles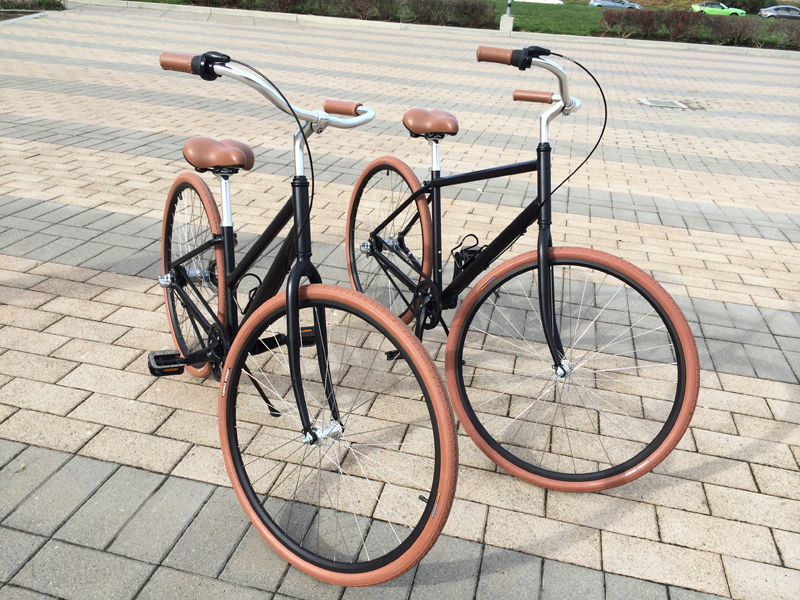 *Priority Bicycles provided  the bikes. CMP.LY/1 Review
If you have a product you'd like reviewed, contact me at info@weartested.org