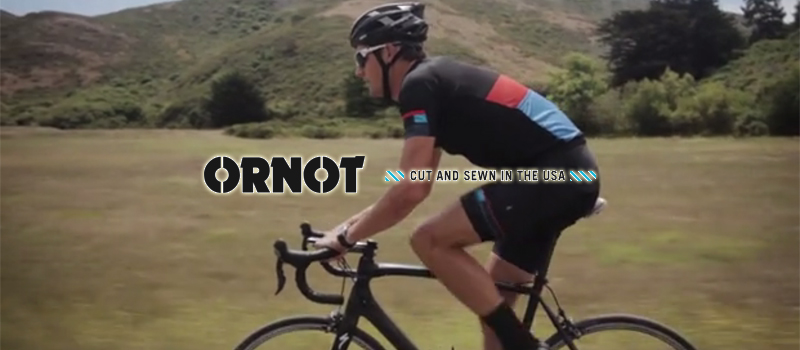 By popular request, our readers have asked about more affordable but high quality and high performance running and cycling apparel. Brands like Ashmei, Rapha, Icebreaker and Smartwool are on the higher end of the price spectrum when viewed in the short term. So we have decided to wear test a few select running and cycling brands that are value priced – great quality and affordable pricing. In this review, we wear tested Ornot Bike cycling jersey and bib shorts.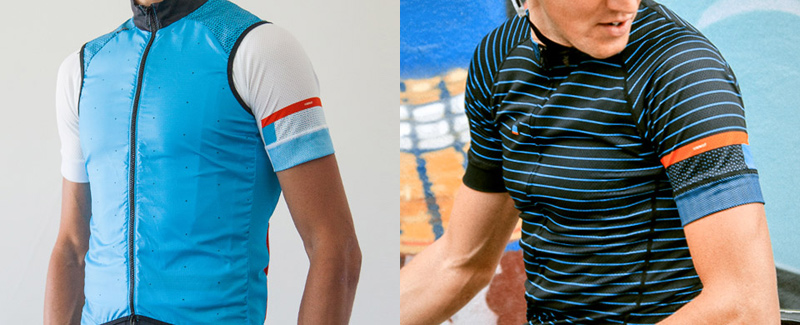 Ornot was born out of the idea that you shouldn't have to spend a ton of money on cycling clothing and then be a rolling billboard of logos. Their clothing is designed in San Francisco and hand crafted in southern California. Ornot's jerseys and shorts are all race cut and they offer easy exchange and refund terms if your clothing doesn't fit. They also offer a one year warranty on manufacturing defects.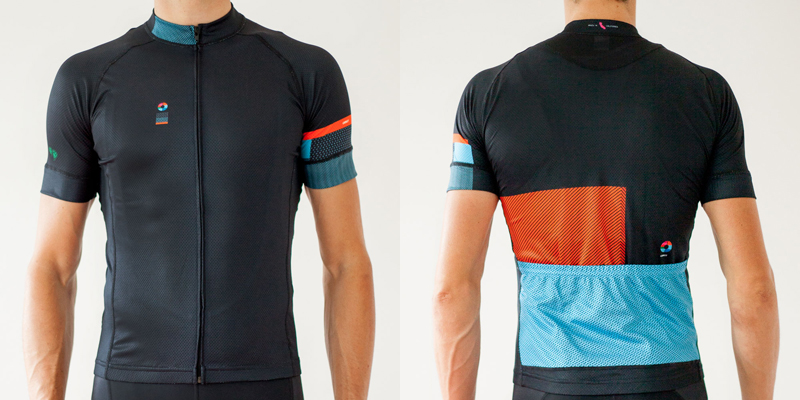 Men's Short Sleeve Jersey
Ride your bike in this Ornot jersey on pavement, gravel, trails, paths, bridges, or asphalt. Pack the pockets full of stuff and just go ride. Stop for a coffee or a burrito on the way back and look good in them!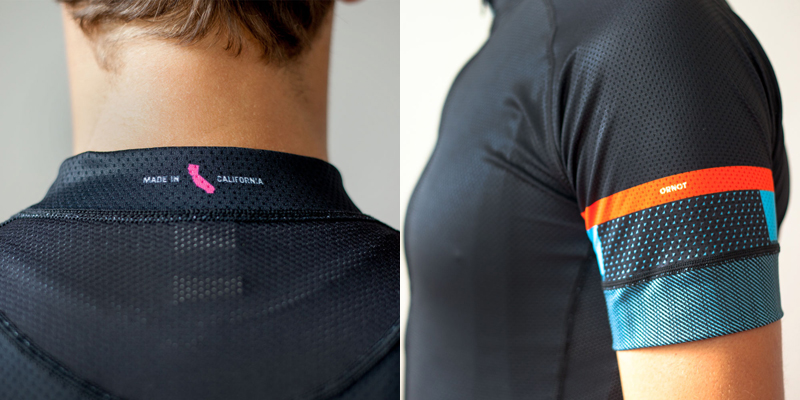 This jersey has a race-fit cut so it's not baggy or tight and the materials does stretch. The textured 100% micro poly translates to a soft, comfortable, and extremely breathable piece of clothing with a UPF rating of 28+. Wide arm bands at the sleeve cuffs eliminate the need for elastic, and mesh sides and yoke help keep you cool.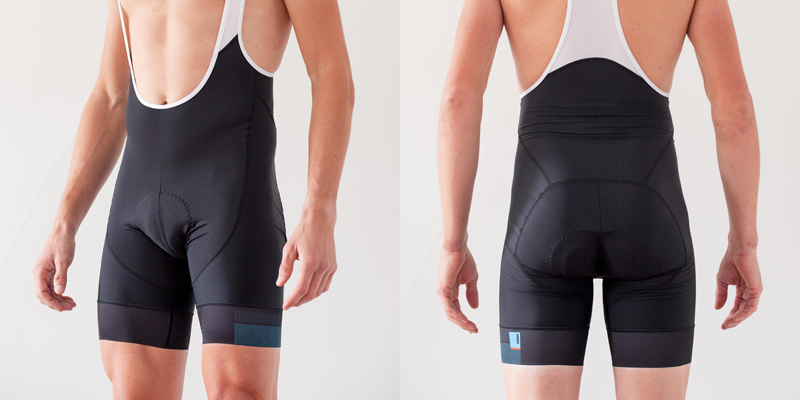 Men's Bib Shorts 2.0
These new Ornot bib shorts version 2.0 are constructed from 7 panels of Nylon/Lycra and feature a highly breathable bib top. Additionally, a new compression fabric is used for all the panels to offer more support and provide a great feel. The bibs come with a large leg gripper to keep  everything in place and the flat-lock seams are strategically placed for comfort and performance. The front  of the bib is kept nice and low to allow for cooling and maximum stomach breathability. The crotch pad features some cool technology that smoothes the transitions between the thickest and thinnest part of the pad thus leaving you with a soft contoured edge to help eliminate hot spots. Top it off with a Swiss antibacterial surface fabric designed to pull heat and moisture away from the skin and "rated" for 6+ hours.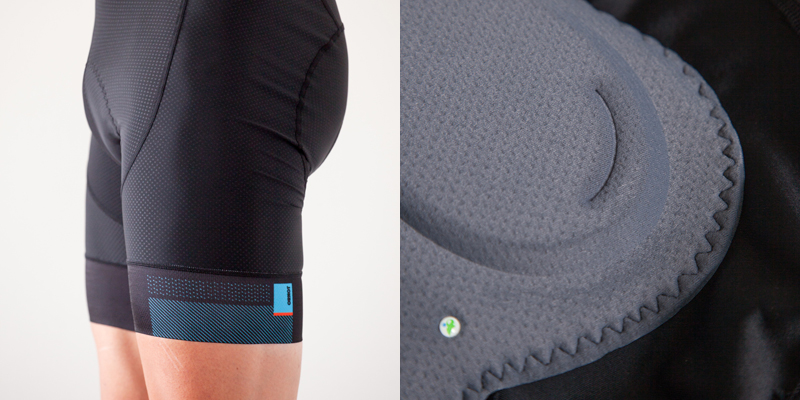 Wear Test Summary
The second I put on both the Ornot short sleeve jersey and bib shorts, I can tell that it is made of high quality materials that are both comfortable and stretchable. And it certainly live up to its mission of delivering a product that is high quality, looks great ON and OFF the bike, and is not a rolling billboard! There are other variations in design for the jerseys and I would not hesitate to wear any of them.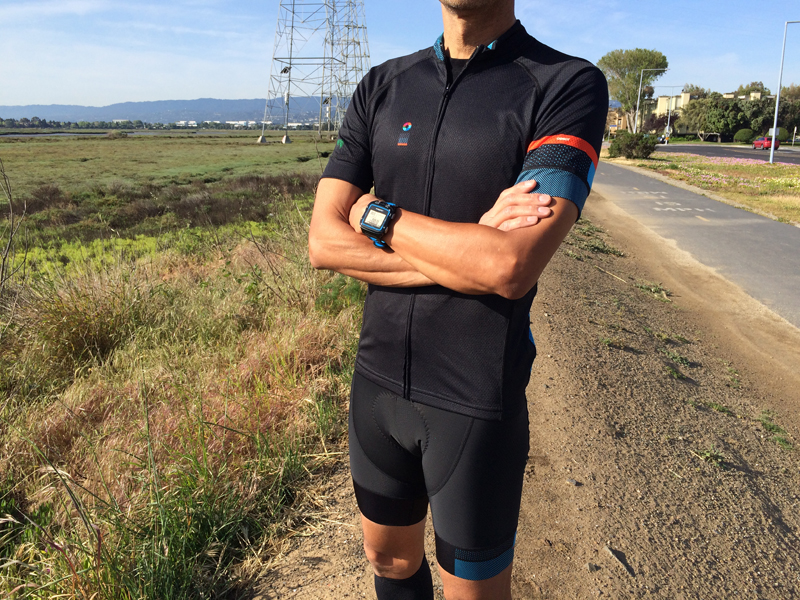 As for the Ornot short sleeve jersey, the race-fit cut is perfect and does not flap or balloon up when going fast or downhill. In terms of performance, they functioned almost as well as Rapha or Ashmei in the cool and hot Northern California weather. The big downside of the Ornot short sleeve jersey is the lack of a secured, zippered pocket – I really love to see one in their next version. The zippered pockets is the only location that I trust my driver's license, cash, and keys.
The padding on the Ornot bib shorts are super comfortable on 3+ hour rides. I did not even wash them before wearing on my naked body – no hot spots or chaffing. This new version looks almost identical to the previous version with just a minor design change. In terms of performance, the Ornot bib shorts also functioned almost as well as the Ashmei, Rapha, and Assos bib shorts.
Ornot apparel lack some of the details found in Rapha and Ashmei like large and small zippered pockets, merino-wool, offset zip, reflective materials, etc. But if you want a daily affordable go-to cycling outfit for shorter rides, this is the perfect apparel.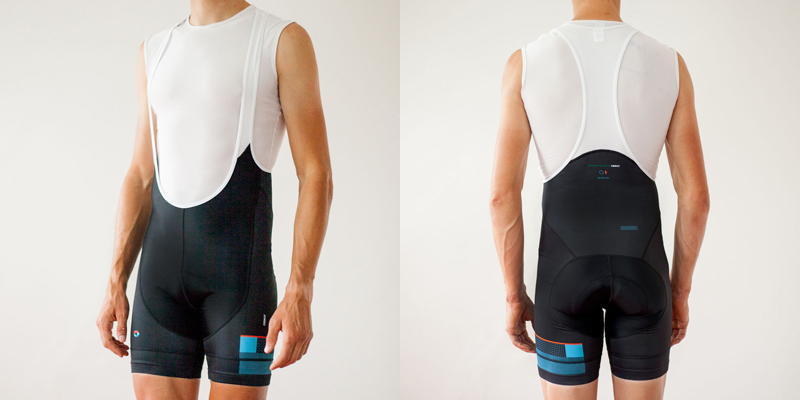 I actually do a 3 to 4 mile run before cycling so I would wear Ornot for a trail or asphalt run and transition into cycling after that. Feels great running in the Ornot apparel too! Ornot Bike cycling apparel is a welcomed addition and great supplement to your high performance apparel collection. High quality and value priced, Ornot Bike cycling apparel is now available at: Ornot.
*Product provided by Ornot. CMP.LY/1 Review
If you have a product you'd like reviewed, contact me at info@weartested.org