On Saturday May 6 at 5:45 a.m. in Monza, Italy, Eliud Kipchoge, Lelisa Desisa and Zersenay Tadese will attempt to break the two-hour marathon barrier. Though the event is closed to the public, anyone with Internet access can experience the excitement by tuning into Nike's live stream of the attempt. Here's what you need to know.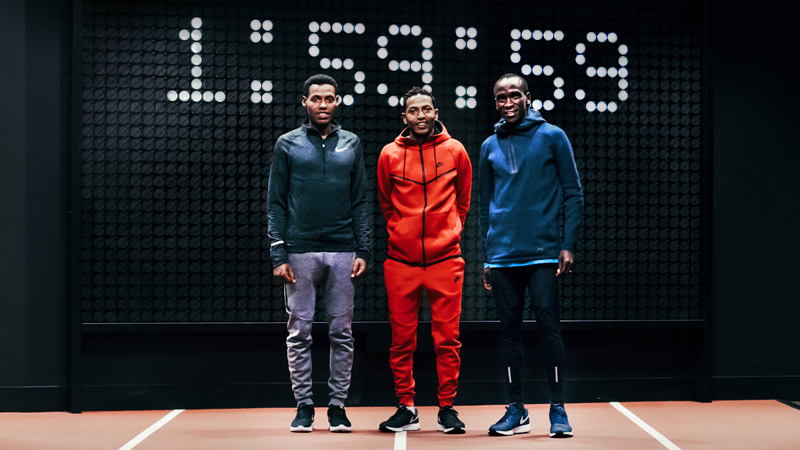 Live Breaking2 coverage will begin about 15 minutes before race start. See the time zone conversion chart below to know when to tune in based on where you live. Sal Masekela will host the show while Paula Radcliffe, Craig Masback and Kevin Hart will provide commentary. Other special guests will make appearances throughout the broadcast.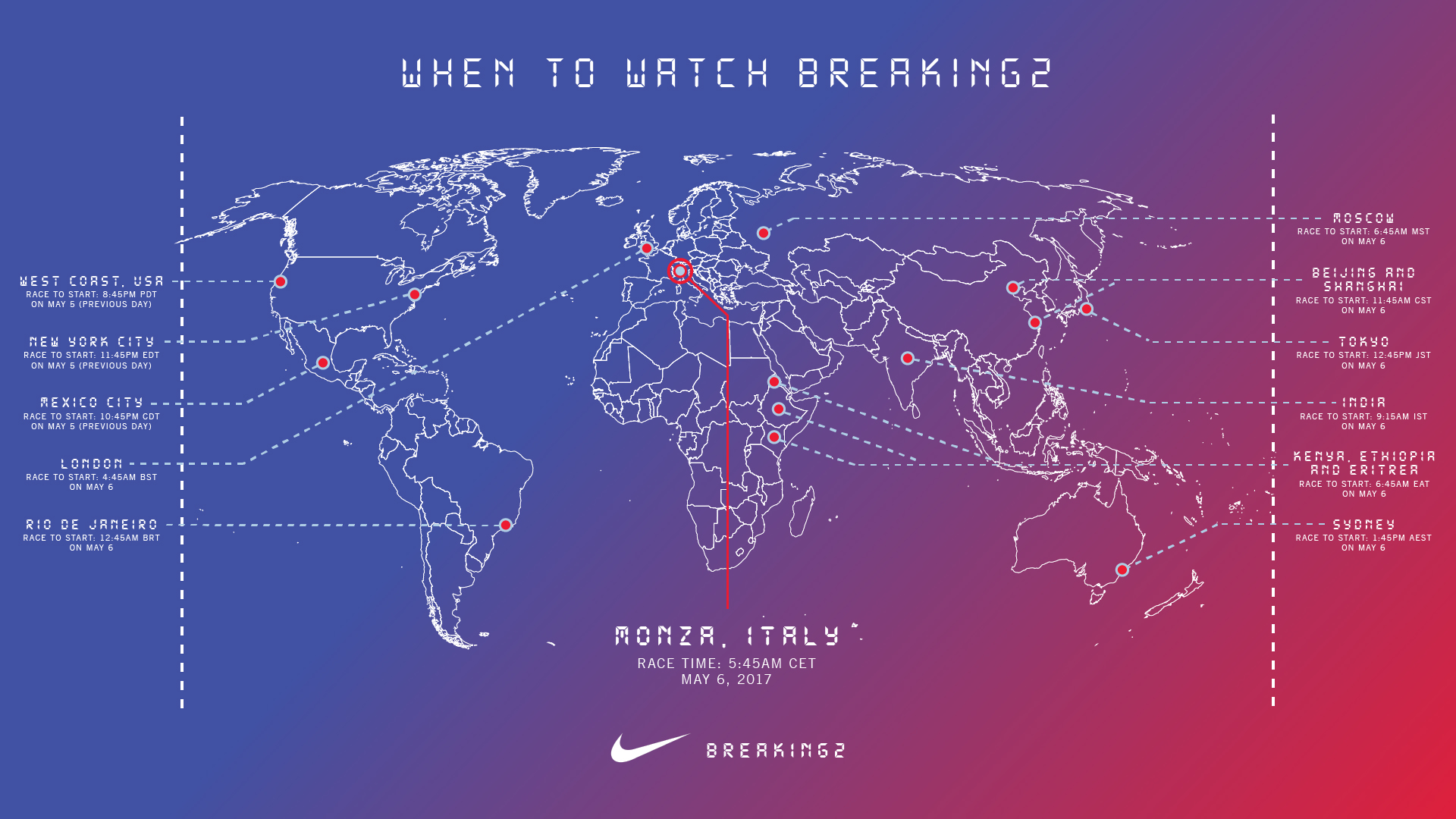 You can access the show through two of Nike's social platforms:
Nike's Breaking2 landing page on Twitter: You don't need a Twitter handle or login to watch from here. Because Nike will be live tweeting the event from this handle, this will be the most informative and robust viewing experience.
Nike's Breaking2 Facebook page: You will need a Facebook login to view the livestream on this platform. And if for any reason you miss the stream, you can replay the attempt here for up to one week after the event ends.
If you haven't read my article, "Everything you want to know about breaking two hours in the marathon", do it before the race attempt. Enjoy!