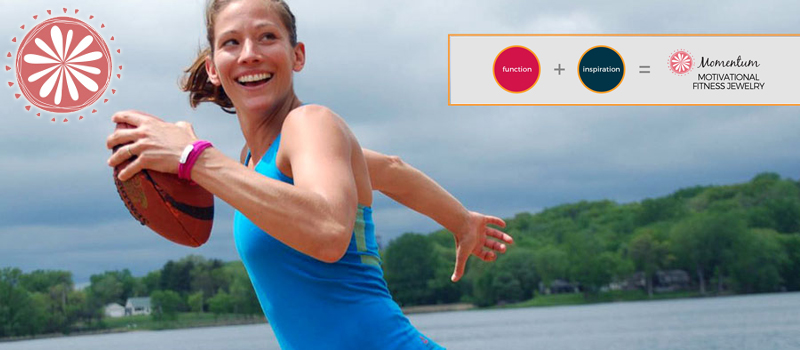 Momentum is a great company that create athletic-inspired jewelry that motivates you throughout your day and workout. Momentum combines fashion and function in order to inspire you to get through your gym session or day at work. This line of workout friendly, high-quality jewelry pieces includes Motivate Wraps, Foot Notes, Suede Cuffs, Headbands, Earrings, and Necklaces, all with personalized sayings on non-tarnishing aluminum pendants with sayings ranging from "RUN and be happy" to "Beast Mode."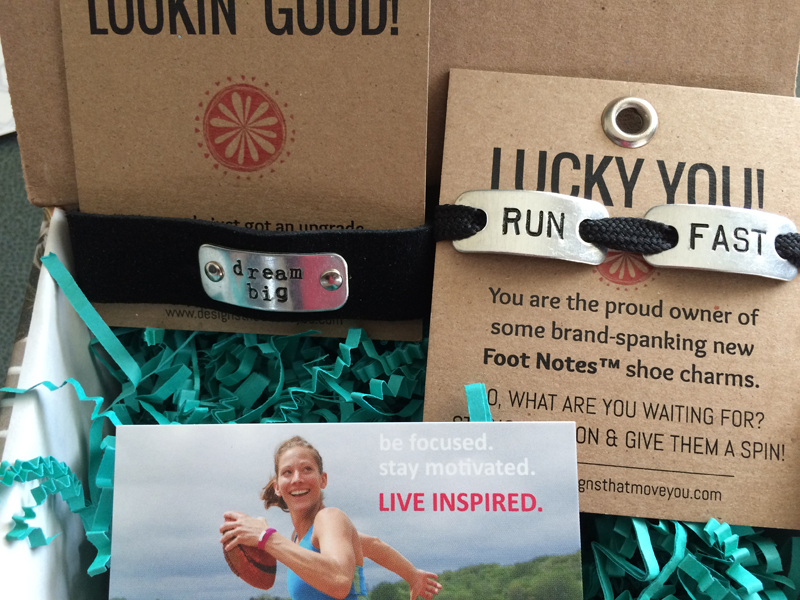 Running is both mental and physical. But for long distances like marathons or ultras or anything longer, it is mostly mental. So what is better to keep you on the right track for the long haul than Momentum's jewelry like Foot Notes and Suede Cuffs.
Foot Notes (Coordinated Pair)
Proudly proclaim your manifesto or motivating mantra to the world with these unique shoe charms. These Foot Notes slide easily onto your shoelaces where they will stay in place while you jump, kick, run, lift, dance, lunge, throw, sprint, bike, and otherwise be your sporty self.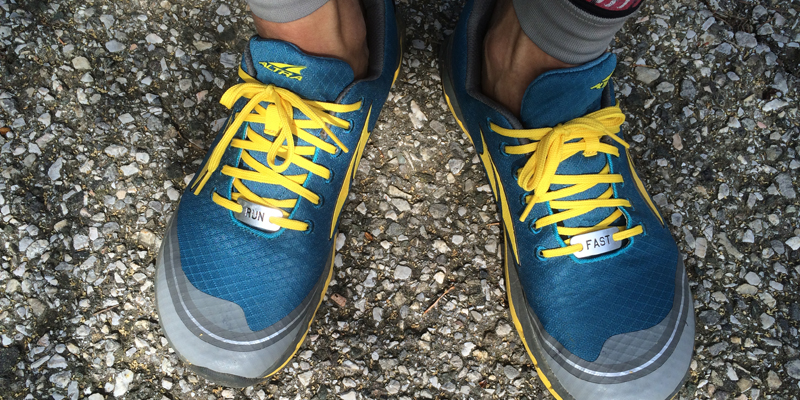 Made of aluminum, these rectangle pendants (1/2″x1-5/8″) are extremely lightweight and will not tarnish.

With my Altra Zero Drop Superior 2.0 running shoe, it has 12 eyelets and criss-cross lacing and it took a while to re-lace from scratch. I found out that you can lace them on in half the time by only unlacing one side of your shoelaces and then sliding the Foot Notes on.
Suede Cuff
Make a statement with our cuff bracelet. Soft, breathable and lightweight, it is both stylish and work-out friendly.

Approximately 3/4″ wide suede bracelet with an aluminum rectangle pendant (1/2″x1-5/8″) that is extremely lightweight and will not tarnish. Black suede cuff bracelet has a dual snap design to allow for adjustable 6 -5/8″ and 7-1/4″ sizing. Suede material will stretch slightly with wear.

When the going gets tough, just take a look at your wrist. Or when you look at your sports watch, get reminded of the task or goal at hand, whether it's another rep with the dumbbell or kettle bell, another push up, or another mile.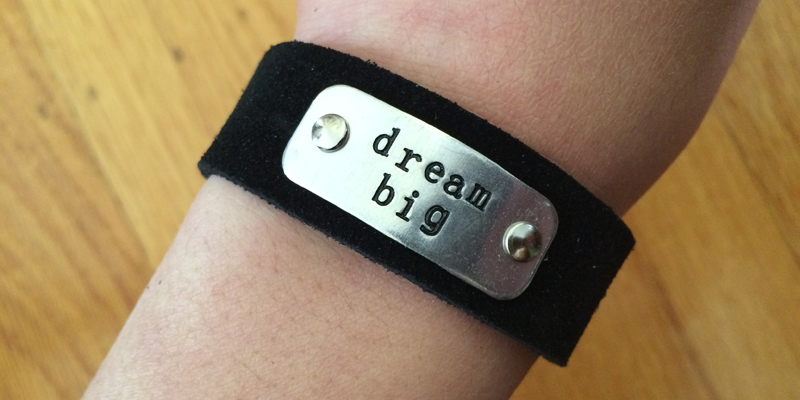 Summary
Nothing beats having a positive message on your wrist. Motivation is different for everyone and usually deeply personal. That is why all Momentum jewelry is customizable. You can choose one of many encouraging suggestions like "BOSTON STRONG" or "LIVE fearlessly" or customize your own. For both the Foot Notes and Suede Cuff jewelry, custom wording is available for an extra $5.
And that's why the team here at Wear Tested Gear Review love these motivational jewelry from Momentum! They are a great little reminder of your goal(s), and when the run gets a little tough, you can always look down at your feet and remember exactly why you are doing what you are doing. I love that you can thread them through your shoelaces and you are ready to go!
See the full collection of athletic-inspired jewelry at Momentum
*Product provided by Momentum. CMP.LY/1 Review
If you have a product you'd like reviewed, contact me at info@weartested.org