The Altra Escalante is the first road shoe based on the new Altra EGO midsole. The only other Altra model based on the EGO midsole currently is the Altra King MT trail shoe which we reviewed recently. The Escalante is built with a sleek aesthetic, sock-like fit and flexible construction of the engineered knit upper. Built on Altra's PFS performance last with a responsive Altra Ego midsole and decoupled heel, the Escalante is designed for a fast ride with energetic rebound and minimal ground contact. Take a run and unleash your alter-Ego!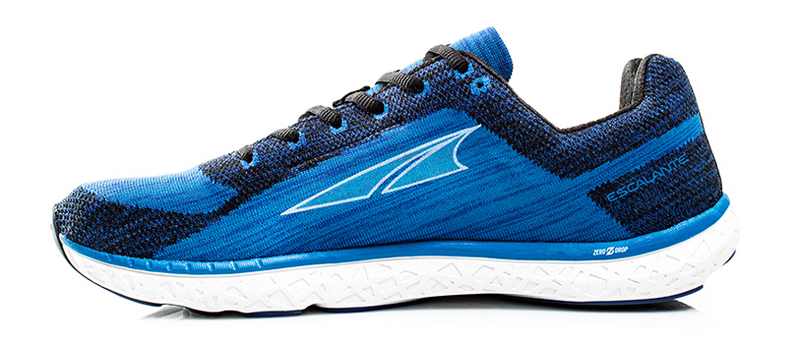 Although the Altra Escalante has moderate cushioning, it still feel less cushiony and firmer than the Altra ONE 2.5 and Altra INSTINCT (INTUITION) 4.0 Altra road shoes.I love the engineered knit uppers – reminded me of some of the knit uppers from Nike, Adidas, and Skechers. But Altra's version is snug and a lot more comfortable even though not as soft. But no hot spots or blisters from wearing and running in them sockless for long runs.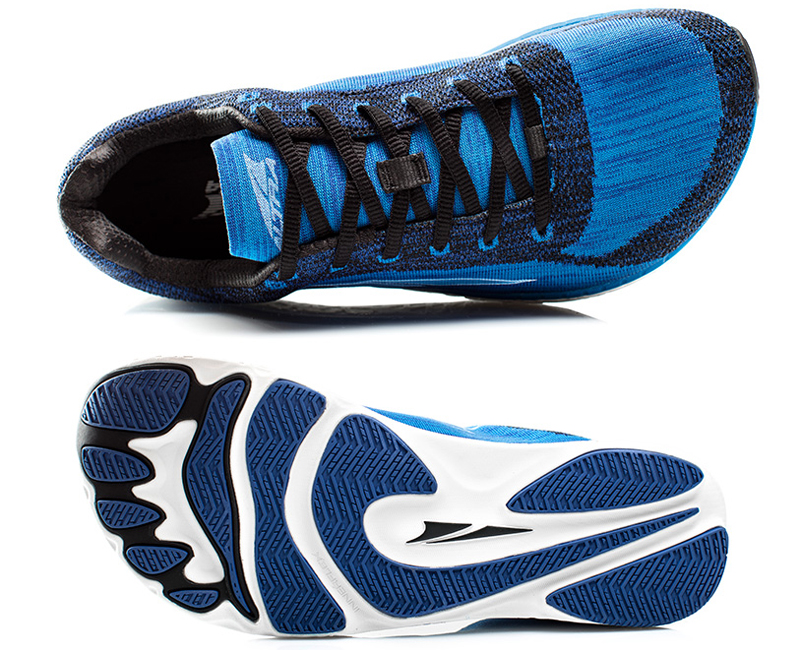 The second you put the Altra Escalante on, you're ready to go fast. I did dry and wet asphalt/concrete hills in addition to mixed terrain trails with the Escalante – they performed wonderfully on all terrains. Again, I think the magic is in the Altra EGO midsole as it did for me on the Altra King MT. Couple this with the sock-like knit uppers, you have a lightweight long distance road racing shoe for your next marathon or ultra race.
Running on non-hilly trails, I pretty much have a real consistent cadence rate between 160 and 170 but averaging about 165 most of the run as measured by my Garmin VIVOACTIVE and RunScribe units.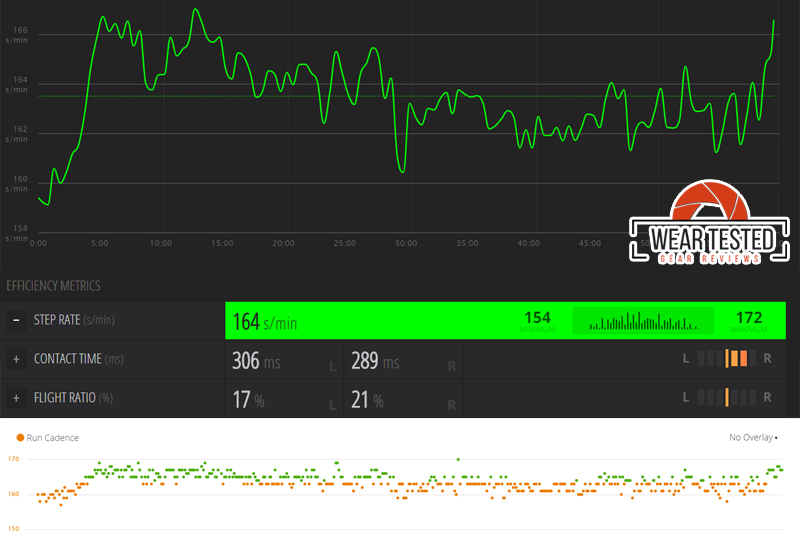 A little different on hills – the elevation gain messes up my running form but the Altra Escalante helped out immensely still. I still average about 160 on my cadence and feel good after running.

The Altra Escalante has pretty much guaranteed itself a position in WTGR 2017 winners gallery – that is how much we like it! What more can you ask from a road minimalist running shoe? Zero drop, lightweight, wide toe box, flexible, acceptable stack height, light cushioning, super knit uppers. If you are transitioning from traditional running shoes (6mm or higher heel-to-toe drop) to minimalist running shoes (4mm or lower drop), the Altra Escalante is a no-brainer choice.
| | ESCALANTE | INTUITION/INSTINCT 4.0 | ONE 2.5 |
| --- | --- | --- | --- |
| Stack Height | 25mm | 25mm | 23mm |
| Cushioning | Moderate | Moderate | Light |
| Midsole | Altra EGO™ with InnerFlex™ | EVA with A-Bound™ & InnerFlex™ | EVA with A-Bound™ & InnerFlex™ |
| Weight | 8.2oz | 10.0oz | 6.3oz |