The long awaited (at least for me) member of the Altra family, the cross country (XC) Golden Spike, is finally here. A brief history first. Bearing the same name as the celebrated Transcontinental Railroad landmark of northern Utah, the Altra Golden Spike is a celebration and tribute to the sport and history of cross country running. The shoe's name, Golden Spike, has the goal of 'go for the gold' and the first name of Altra founder, Golden Harper.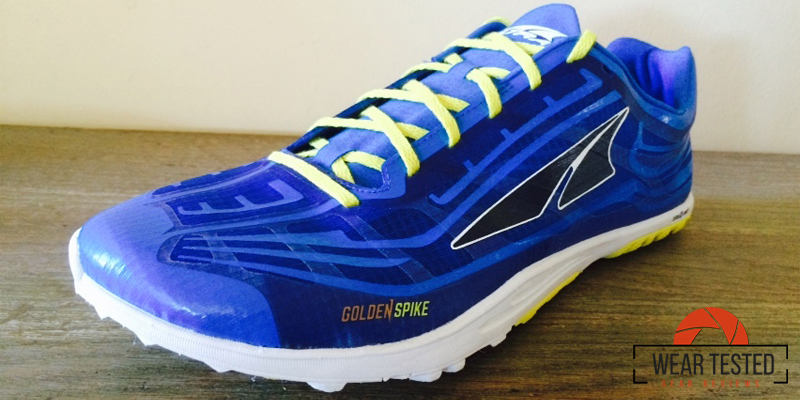 A traditional 5-pin spike plate lets you experience optimal grip on your running course – gravel, packed dirt, grass, etc. Breathability is key and a sockless design with hydrophobic mesh allows maximal air flow and keeping moisture out.

Prior to the Golden Spike, XC runners and track & field sprinters and jumpers like myself had to settle for XC and track spikes that 'hurts the least'. Now you can ditch the cramped, tight, and blister-causing spikes of the past and embrace the new and revolutionary Golden Spike!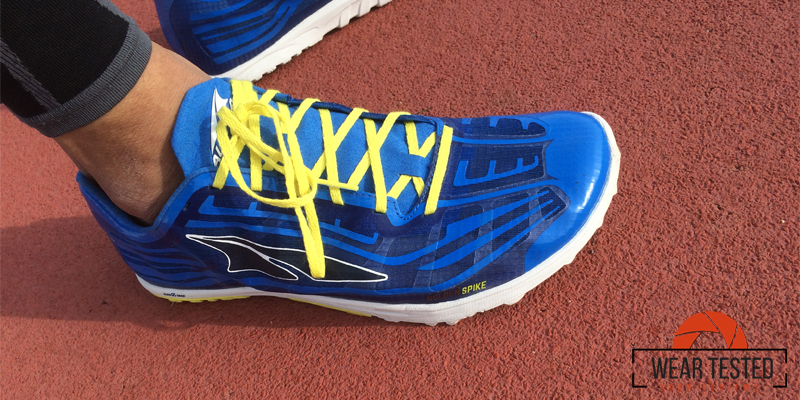 For the past five years, I have gone through many traditional track and XC spikes from New Balance, Adidas, Saucony, and Puma for Masters/Seniors Track & Field – I participated in many events including 100m, 200m, 400m, 800m, Long Jump and Triple Jump. But lately, I've been focusing on the 400m and Triple Jump. My major beef with traditional spikes is that they are too tight as my toes cannot splay and I cannot train long hours wearing them. Being sockless, I get hot spots and severe blisters from wearing them. I prefer to wear the same spikes or shoes I train with when racing unlike the majority or those recommended by coaches – I feel more comfortable training AND racing in the same shoes!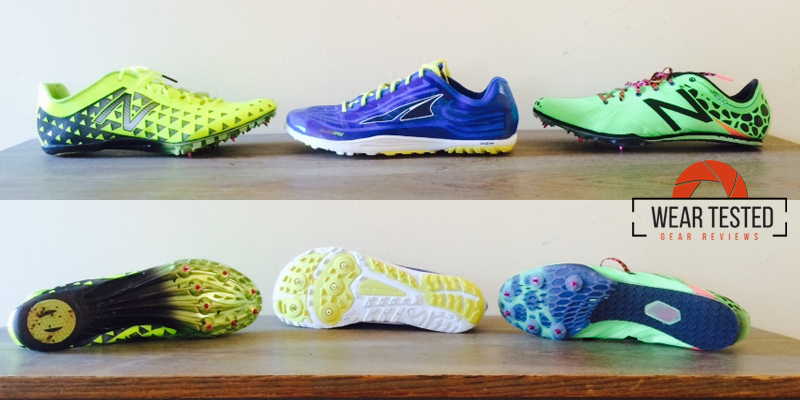 And as a minimalist runner, I only wear minimal shoes for running. walking, and getting around everyday. The Altra Golden Spike is a hybrid or better yet, the minimalist spike. With a wide toe box and more of a running shoe design than traditional spikes, you can train and race long hours on the track (and field) or XC course without hurting your feet.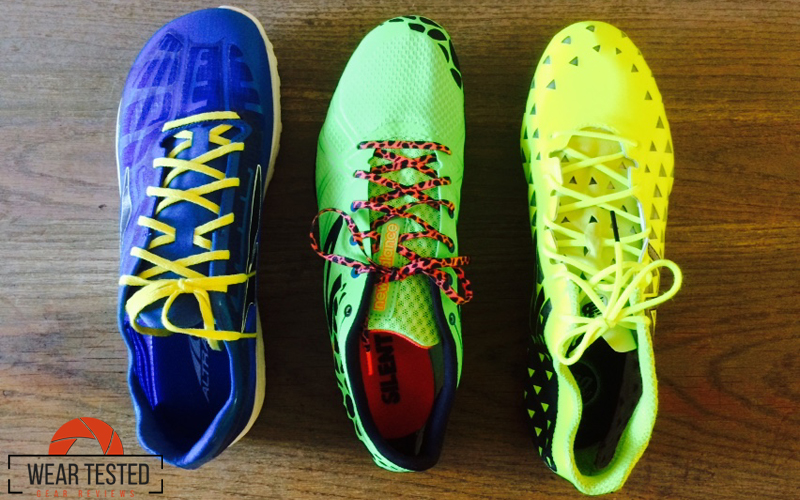 As I had written throughout the years, I've been injury-free running and cycling. Except when it comes to track & field and it is something I'm still working on. With the Altra Golden Spike, I got too excited and overstretched my glutes when doing speed work. I warmed up for about a mile with the Golden Spike before sprinting in them. Didn't get to jump too much with my painful glutes. But after recovery, the Golden Spike will most likely be the sole spikes that I'll be training and competing with in the future. With natural foot shape comfort for extra toe splay and enhanced performance, you can now comfortably leave your competition in your dust.

Technical Specifications
Weight: 6.5 oz./184 g. (Men's size 10) 4.9 oz./139 g. (Women's size 6)
Stack Height: 15mm
Platform: Natural Foot Positioning: FootShape™ Toe Box with Fully Cushioned Zero Drop™ Platform
Midsole: Dual Layer EVA with A-Bound™ Top Layer, InnerFlex™ Technology
Outsole: Rubber Outsole, Removable 5mm Steel Pike
Insole: 3mm Diecut Footbed
Upper: Quick-Dry Air Mesh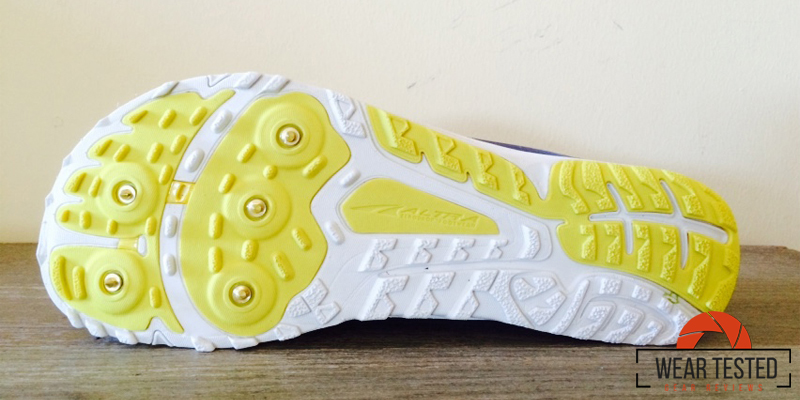 My only issue with the Golden Spike is longer spikes for sprinting. If Altra had shipped both long and short spikes with each pair, you'll be all set for XC and track & field from the get go. But I'm not complaining as I have tons of extra spikes! I look forward to doing extensive training with the Altra Golden Spike in the months to come.