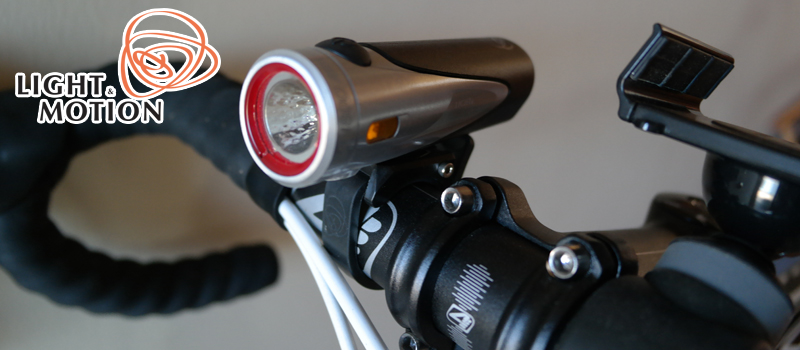 Light & Motion, the leading California manufacturer of personal lighting systems and LED bike lights, launched their innovative Urban commuter light collection last year. The Urban 2.0 line features a new array of colors and a complete redesign from the ground up to gain performance, efficiency, and all-weather reliability. It is the first fully waterproof commuter light and the only waterproof bike light made in the USA.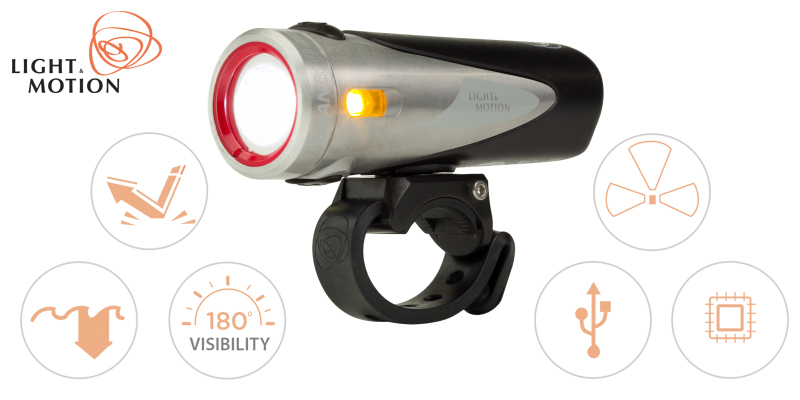 Urban 2.0's new internal architecture improves cooling, sealing, and LED efficiency, which means more light and longer run times. The new variable peened reflector provides better optics and projects a powerful and graduated beam of bright white light that balances the spot and fill. The Urban 2.0 line also includes innovations for which Light & Motion are known, including amber side emitters to provide 180 degrees of visibility, ensuring that cyclists can be seen at intersections, where over 72% of bike accidents occur.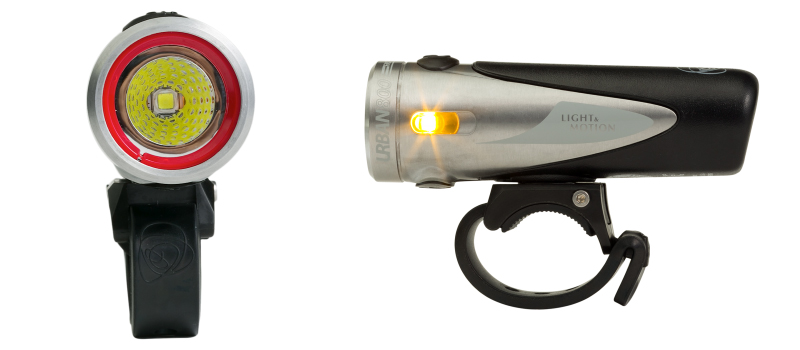 In this review, we tested the Urban 800 FC on our bike during long sunny daytime rides (weekends) and nightly commute rides.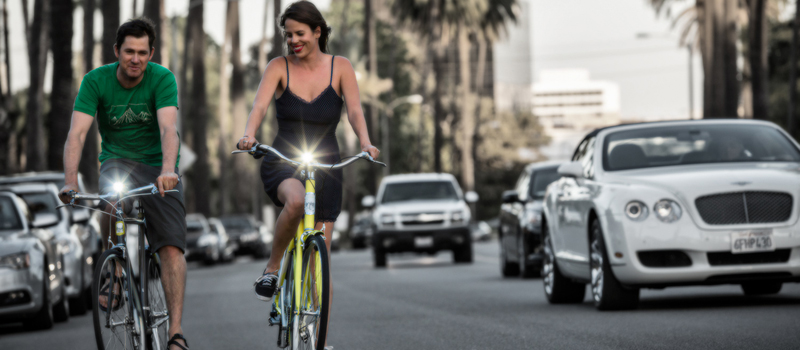 Urban 800 FC Features
800 lumen output
Waterproof design, tested to a depth of one meter
Single cell Li-ion battery provides a 1.5-hour run time on High, 3 hours on Medium, and 6 hours on Low
Custom engineered micro-peened reflector optimizes the light to provide a smooth, even beam pattern that focuses the light exactly where you need it
Amber side lighting for a full 180 degrees of visibility
IP67 Rating – tested to be fully waterproof in 1 meter of water for 30 minutes
Tool-free handlebar and helmet mount
Micro USB recharging, 5 hour fast charge (2 A); 6 hrs (.5A)
High/Medium/Low/Pulse/Lock-Out modes
Wear Test Summary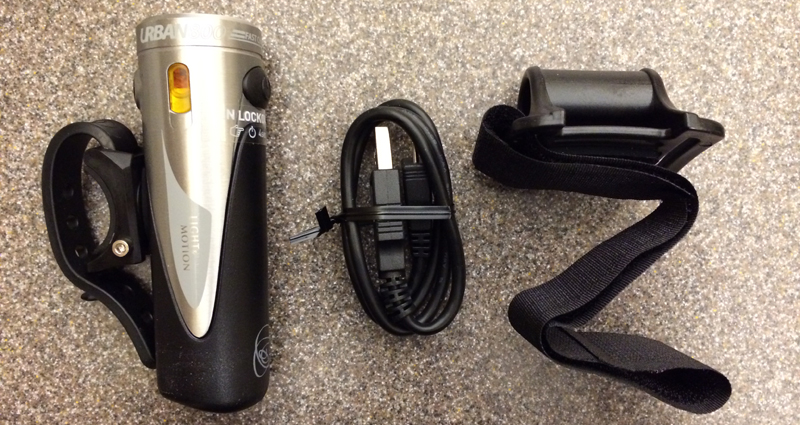 The first thing you'll notice on the Urban 800 FC is the mount. It is unlike other headlights we have in house because it a self-contained on or off unit for the handlebar – the mount does not detach from the light. It does not have a quick-release mount that some of you may prefer but for the many times we have taken it off for recharging, it is no issue or annoyance for us. The Urban 800 FC has a universal bar style mount where you just wrap the strap under and around the handlebar, pulling it up and over the mounting post, attaching excess strap over post.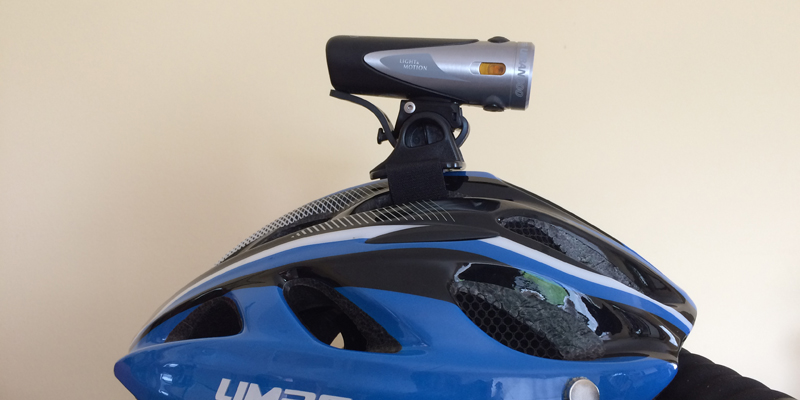 As for the helmet mount, not our favorite though. You attach by Velcro the mount bracket to the front portion of helmet. And the light is mounted on the bracket (handlebar-like) on the helmet mount. Since it is helmet mounted, it moves with your helmet and sometimes that can get annoying in addition to a higher position depending on the vents on your helmet. It takes getting used to and requires more adjustments than necessary especially when you're moving. However, the amber side lights are probably more visible with a helmet mount. A preferred solution is to use one from the Light & Motion VIS 360 collection – we will be reviewing the VIS 360 RUN next and it has the best rear light visibility in addition to a front headlight.

Lumens output (800) is important but a good beam of light is just as important. The Urban 800 FC reflectors create an even and smooth pattern for your path, whether it be on the trails or on the streets.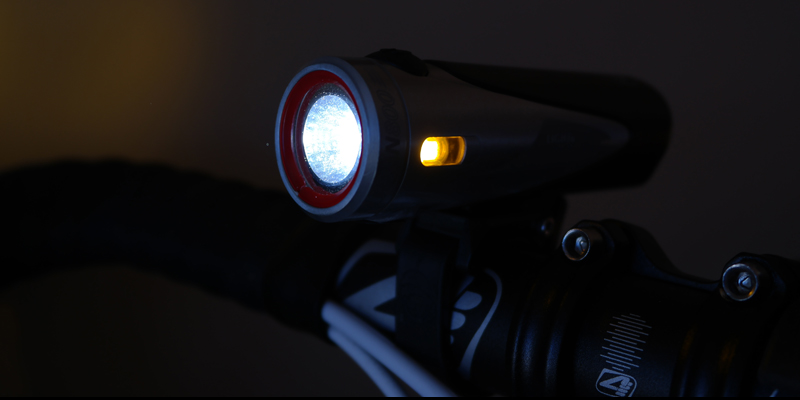 The only negative about the Urban 800 FC is the weaker than normal pulsating mode. We would have preferred a High-to-High Pulse mode rather than a Low-to-High. The current Pulse mode is less distracting to other riders but for daylight traffic, I want to be seen! For night time use, we prefer a constant light in Medium or High mode. We have been using a Cygolite Pace 500 with the High-to-High Pulse mode for daytime use and it is definitely superior (only for that mode) and noticeable for cars and riders around us.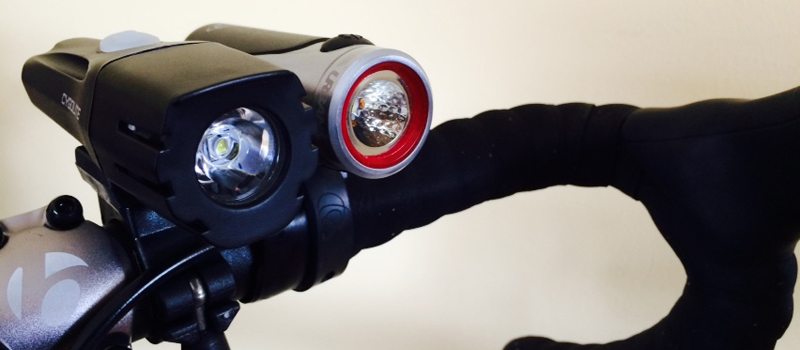 But we are still so impressed with the Light & Motion Urban collection that we have bought additional Urban 800 lights for our family of riders and replacing their current low performance headlights.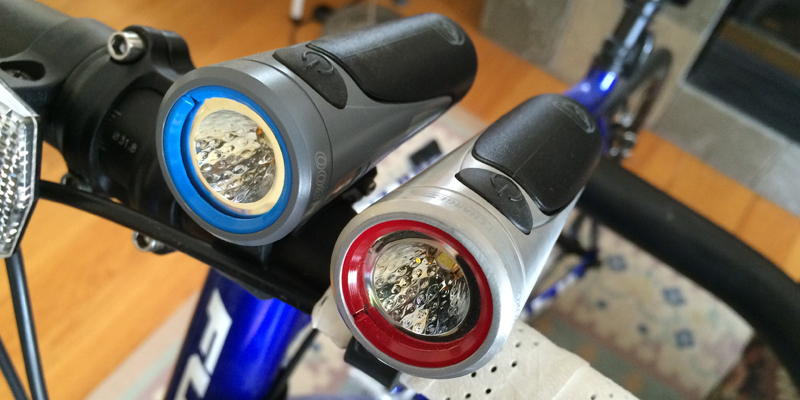 The Light & Motion Urban 800 FC is also available in many other variations and colors including a non-fast charge version (Urban 800 Anchor Steam and Steam Roller) and lower lumens output (Urban 650, 500, 350).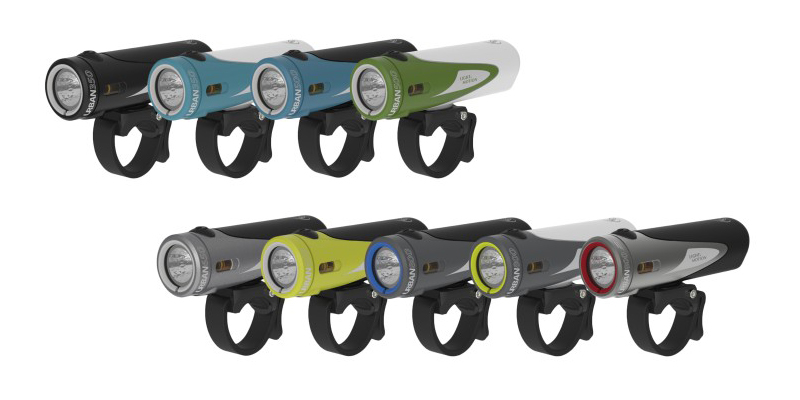 The Urban 800 FC is available for purchase at: Amazon, Light & Motion
*Product provided by Light & Motion. CMP.LY/1 Review
If you have a product you'd like reviewed, contact me at info@weartested.org