We have recently reviewed a game-changing, innovative and highly portable device designed to capture stunning 360° HD videos and fully immersive images all in one shot and without the need for multiple cameras and devices: the KODAK PIXPRO SP360 action camera. In this review, we look at another innovative camera from JK Imaging, the KODAK PIXPRO Smart Lens (SL) 25, designed to turn smartphone cameras into the next generation of cameras delivering really crisp, clear and up close photos.

The KODAK PIXPRO SL25 camera has a 25x mega zoom, is highly portable and easy to attach to your smartphone, for photos and video that have never looked this good. And if that isn't enough, the PIXPRO SL25 is wireless so you have even more flexibility to use it with or without your phone and upload your favorite shots to your social media streams.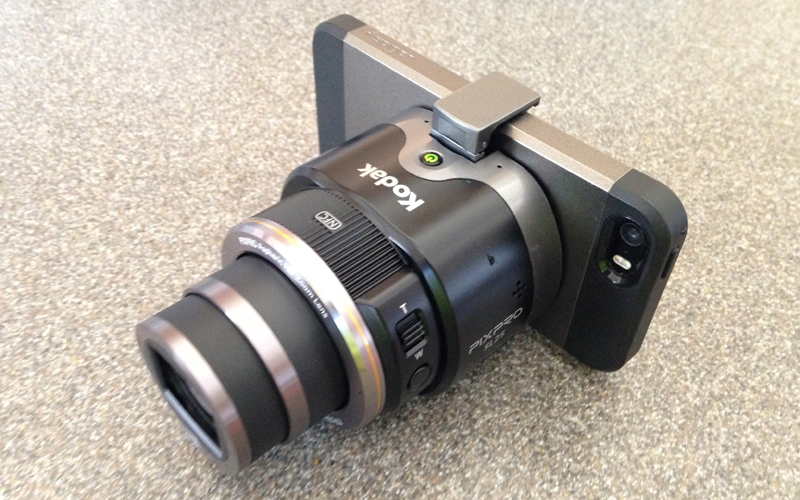 Here are the primary features of the KODAK PIXPRO SL25:
16MP BSI CMOS sensor
25X Optical Zoom
24mm Wide Angle
Full HD 1080p Video
6fps Burst Shooting
Optical Image Stabilization (OIS)
Wirelessly Connect / Control with Smart Devices
NFC for Android
35mm film equivalent 24mm (Wide) ~ 600mm (Tele)
Rechargeable Li-ion Battery, In-Camera Charging
To use, simple install the PIXPRO Remote Viewer app. Then press the power button to turn the camera on. Enable the Wi-Fi feature of your smart device to automatically search surrounding hotspots. Select "PIXPRO-SL25_XXXX", and input the eight-digit number password '12345678' (no quotes). Note that the camera's SSID and password are located on the back side of the battery cover. The camera and the smart device can only be connected one to one wirelessly.

To install the KODAK PIXPRO SL25 to your smartphone, simply open the clasp arm of the camera and insert your smartphone into the clasp.

Toggle to zoom in and out, easily download your selected photos and videos to your photo stream and albums, then share away. Use the KODAK PIXPRO SL25 with or without your smartphone and see firsthand just how flexible it is to use. With wireless and NFC connectivity, you call the shots. Set the lens where you want it and take your smartphone with you.
So how did the KODAK PIXPRO SL25 perform?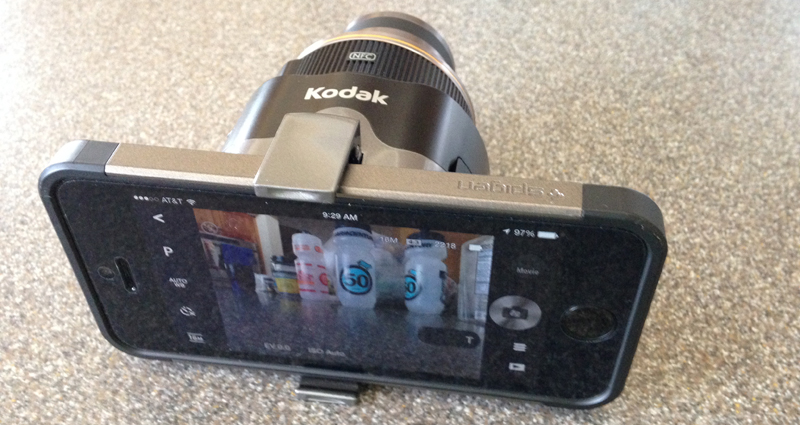 The KODAK PIXPRO SL25 weighs a little more than 7 ounces and measures 2.80″ x 2.30″ x 2.57″ (W x H x D) – not that small in our opinion. You can mount the KODAK PIXPRO SL25 to your smartphone or to a tripod or a selfie stick. All your images and videos are saved to the onboard micro SD card and can be easily transferred wirelessly to your smartphone or via USB (recommended for large files) to your computer.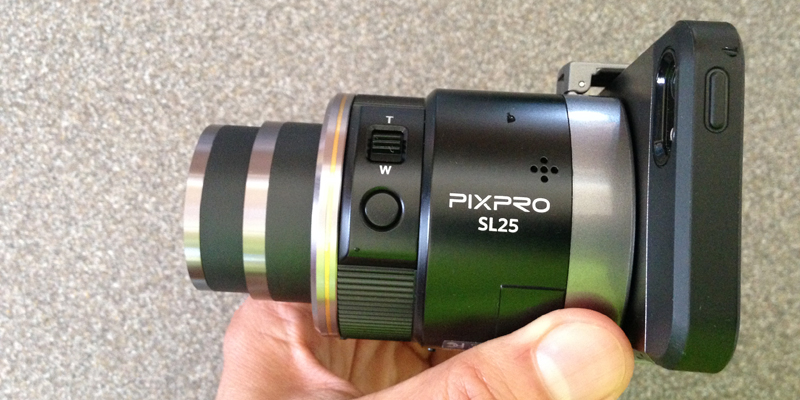 We want to make it clear that the KODAK PIXPRO SL25 is a portable, standalone camera that connects wirelessly to your smartphone and NOT a smartphone attachment to the phone camera. You are simply using your smartphone's screen as a viewfinder and the running app controls exposure, composition and other settings. This is why the camera is larger and heavier than standard smartphone lens attachments.
Note that there is no built-in flash on the PIXPRO SL25 (or the SL10, the 10X equivalent) but the upcoming SL5 (5X equivalent) will and is a welcomed addition. You will definitely need a tripod when doing night shots with the PIXPRO SL10 or SL25.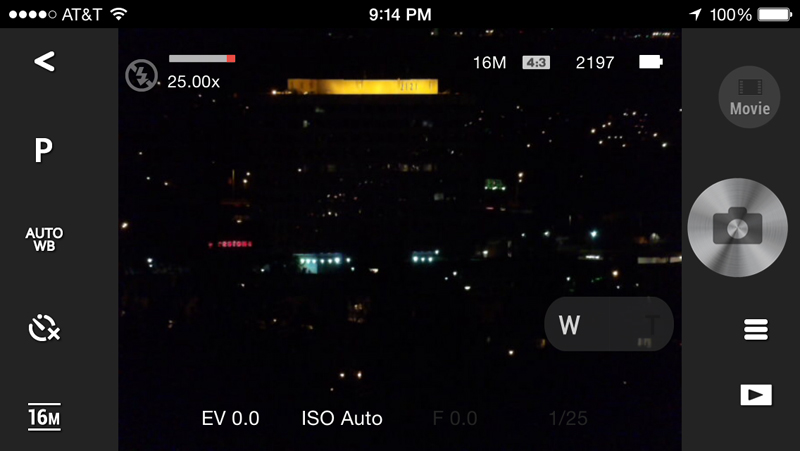 One weird experience I have using the PIXPRO SL25 with my smartphone is that I think the photos are on my smartphone as I take them – they are still on the PIXPRO SL25 until you download them on demand. Untethered but feels tethered when you need to access the photos though.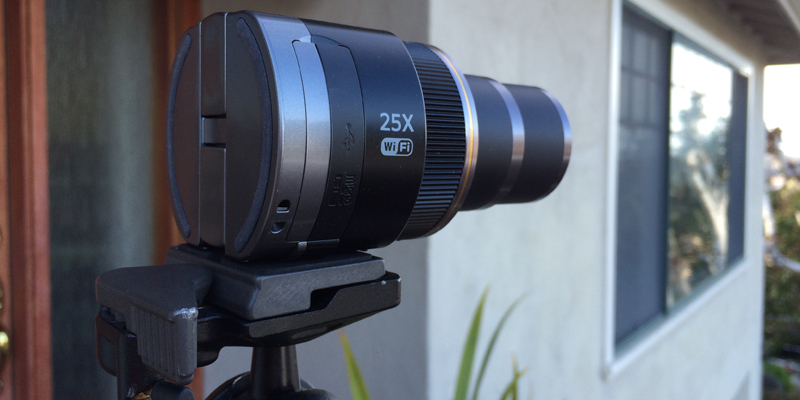 You will need a tripod when taking at maximum zoom (25X) especially when you're using the touchscreen on the smartphone for focusing or zooming in and out. But the PIXPRO SL25 is a great remote camera for taking subjects where you can be far away to capture natural scenes.
For special situations where you need to capture images or videos where you could control the camera from afar using your smartphone app, the KODAK PIXPRO SL25 is an ideal companion to your smartphone camera or any digital camera.
The KODAK PIXPRO SL25 is only available in white or black.

The KODAK PIXPRO SL25 can be purchased online at: Amazon, BH Photo Video, and Walmart.
*Product provided by Kodak & JK Imaging. CMP.LY/1 Review
If you have a product you'd like reviewed, contact me at info@weartested.org