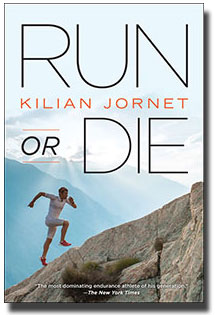 An exceptional athlete. A dominating force. An extraordinary person.
Kilian Jornet has conquered some of the toughest physical tests on the planet. He has run up and down Mt. Kilimanjaro faster than any other human being, and struck down world records in every challenge that has been proposed, all before the age of 25. Redefining what is possible, Jornet continually pushes the limits of human ability, astonishing competitors with his near-superhuman fitness and ability.
Go, onward and upward! That pain only exists inside your head. Control it, destroy it, eliminate it, and keep on.

— The Skyrunner's Manifesto
Jornet adores the mountains with the same ferocity with which he runs them. In Run or Die he shares his passion, inviting readers into a fascinating world rich with the beauty of rugged trails and mountain vistas, the pulse-pounding drama of racing, and an intense love for sport and the landscapes that surround him.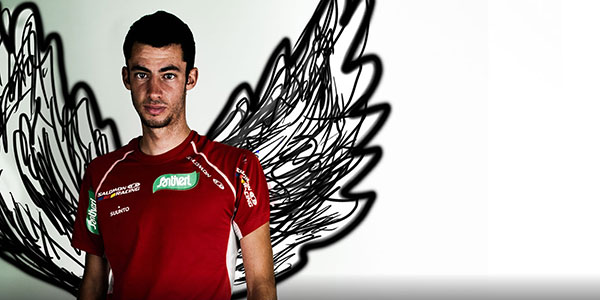 In turns inspiring, insightful, candid, and deeply personal, this is a book written from the heart of the world's greatest endurance runner, for whom life presents one simple choice: Run. Or die.
Kilian certainly understand the mountains he races in.
Mountains are like people. To love them, you must first get to know them, and when you do, you can tell when they are angry and when they are happy, how you should handle them, play with them, care for them when people hurt them, when it is better not to annoy them.
But you will understand how Kilian got to where he is from a very young age. He has the talent and genetic makeup of a great athlete but that is nothing without hard work. You will learn about his pre-race rituals and race tactics.
He also gave us a glance of what his views are on running styles. He believes every runner has a natural way to run that he or she must follow and perfect. There is no way of running that can be imposed on everyone. There is no perfect way for every runner, but everybody has his or her perfect way of running.
What is Kilian's view on winning? Winning isn't about finishing first place. Winning is about overcoming yourself. Overcoming your body, your fears, and your limitations.
Kilian is still breaking world records. On August 21, 2013, he set a new world record running 'The Matterhorn' in 2 hours 52 minutes. Before that, he set the world record for 'Mont Blanc' in 4 hours 57 minutes. He is still very young and more world records are bound to fall in the next decades.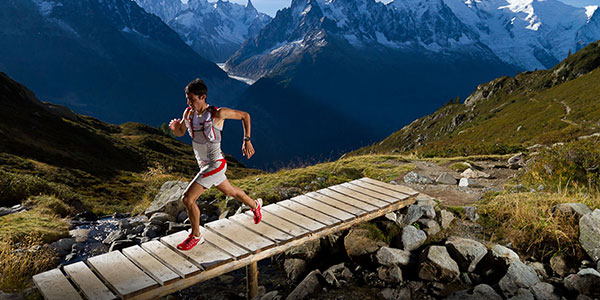 Kilian Jornet's Run or Die is not a book you will forget easily. You'll see how an ultrarunner like Kilian became what he is today. He's the modern Dean Karnazes. After you finish reading this book, head over to Kilian's Quest to watch how a superman run and play in the mountains – you'll be amazed. To top it off, watch Unbreakable (The Western States 100) and experience along with Kilian what a real ultramarathon feels like.
Table of Contents
Preface: The Skyrunner's Manifesto
1: What Do You Want to Be When You Grow Up?
2: Adrenalin Comes with a Number
3: It's Not Only About Competing
4: The Windy City
5: Lakes, Rivers, and Rain
6: A Victory for the Senses
7: Running a Long Way to Find Yourself
8: We Celebrate a Peak When We're Back Down
9: What I Think About When I Think About Running
A free preview of Kilian Jornet Run or Die is available here.
Run Or Die by Kilian Jornet is now available at Amazon.
*Product provided by VeloPress. CMP.LY/1 Review
If you have a product you'd like reviewed, contact me at info@weartested.org