Jawbone is launching a high-end product designed to get better data, and a low-end product designed to get more data. More data is better than none. Meet the Jawbone UP3 and UP MOVE. The most advanced activity tracker known to man, UP3 is packed with state-of-the-art sensors that give you the full picture of your health. Heart Health Sensor measures resting heart rate – a leading indicator of your overall health and fitness level. Workouts are automatically recognized and logged. You'll gain an in-depth understanding of your sleep. All this, in an impossibly small, water-resistant design with a full week of battery life. So you'll need to recharge before UP3 ever does.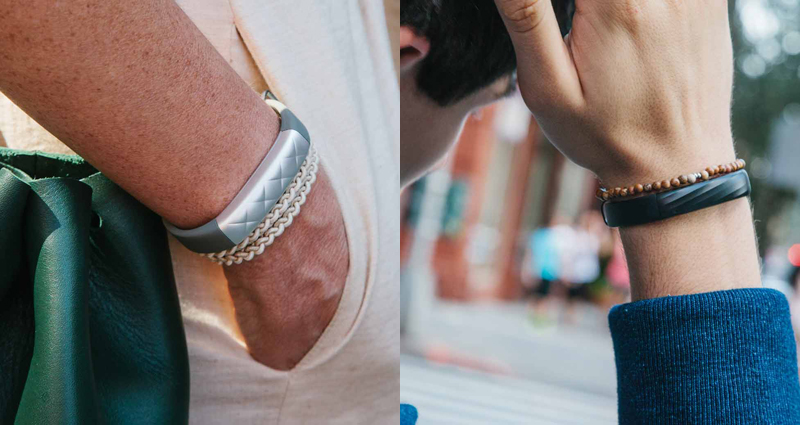 The UP3 uses a bioimpedance sensor, which measures resistance of tissue and blood flow from your wrist to accurately track your resting heart rate. Bioimpedance is a type of sensor that measures the resistance of bio tissue (skin, ligaments, muscle, etc.) to tiny electrical signals. Because of changes in resistance with blood flow, it is able to measure heart rate, respiration rate and galvanic skin response. Other sensors, such as optical sensors, have limitations to what they can detect. Bioimpedance sensors tell you more, with precision. Given their powerful capabilities, bioimpedance sensors are small and amazingly efficient, allowing UP3™ to have the smallest form and longest battery life of any advanced fitness tracker on the market.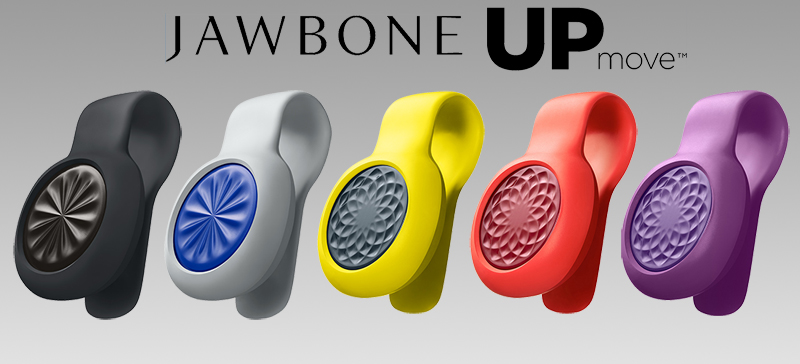 Get fit, lose weight and have fun doing it. UP MOVE comes in a bunch of brilliant colors that you can mix and match with accessories. Clip it on and wear it anywhere. And with an LED display and Smart Coach to guide you, the UP MOVE tracker doesn't just count your steps and track your sleep—it gets you over the hump and moving on your path to a better you. At just $49.99, UP MOVE is a great way to track your steps, exercise and calories burned throughout the day. UP MOVE is also fun and versatile. It comes in five available color options, and you can mix and match different clips and straps as well. The wide palette of colors allows for you to express your individuality, so play around until you find just the right combination.