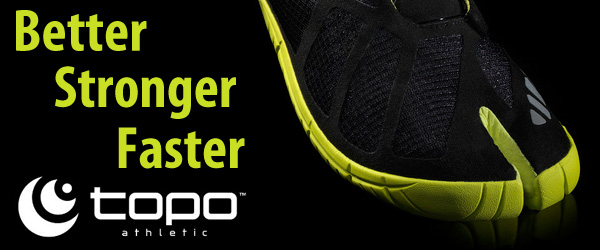 Topo Athletic introduces a new kind of athletic shoe, one that brings a subtle but sophisticated technology to the instinctive movement of the human foot and body. The primary focal point is the split–toe. The split toe creates a unique anchor point in the forefoot thus offering more security and a stronger connection to your footwear. The split toe design is based on the Japanese Tabi shoe.
An open anatomical toe box gives the remaining toes room to splay thus delivering comfort and control for optimal performance.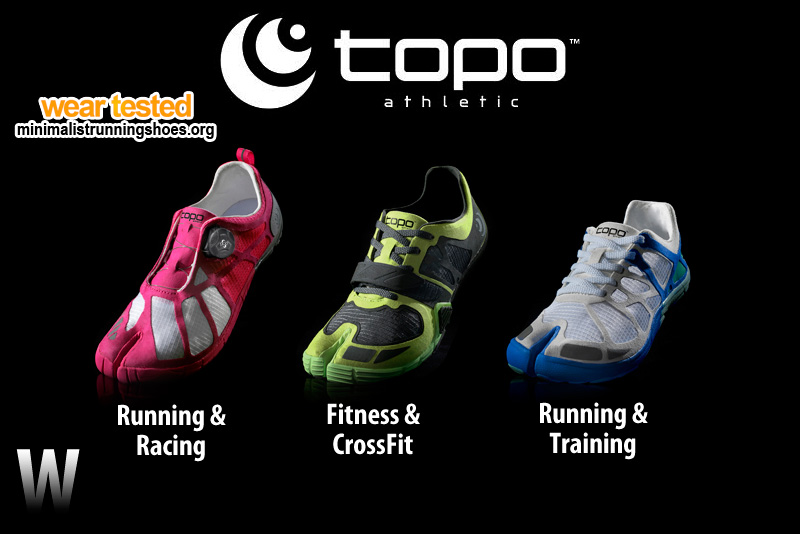 Topo footwear also feature a zero drop platform as the shoes should not fix the way you run or train. Heat–welded seam construction is used to reduce weight and hot spots.

The EVA footbed is removable and treated with Aegis anti-microbial. The footbed is also perforated and channeled for enhanced circulation.
Running & Training (RT) Shoes
These shoes have a 4mm rubber outsole and 8mm EVA midsole. Weighs 6.0 ounces (US Men 8.5).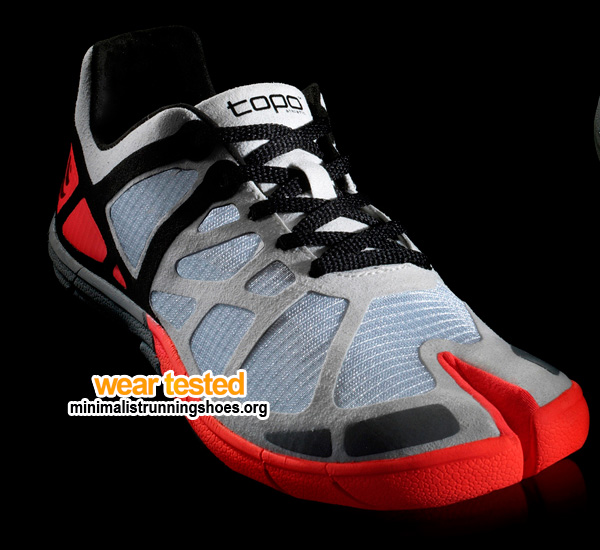 Fitness & Cross Fit (RX) Shoes
These shoes have a 4mm rubber outsole and 6mm EVA midsole. Weighs 6.7 ounces (US Men 8.5). Hook and loop on the forefoot provide a secure closure system. It also has 3 anchor points for stability during heavy weight lifting and power moves.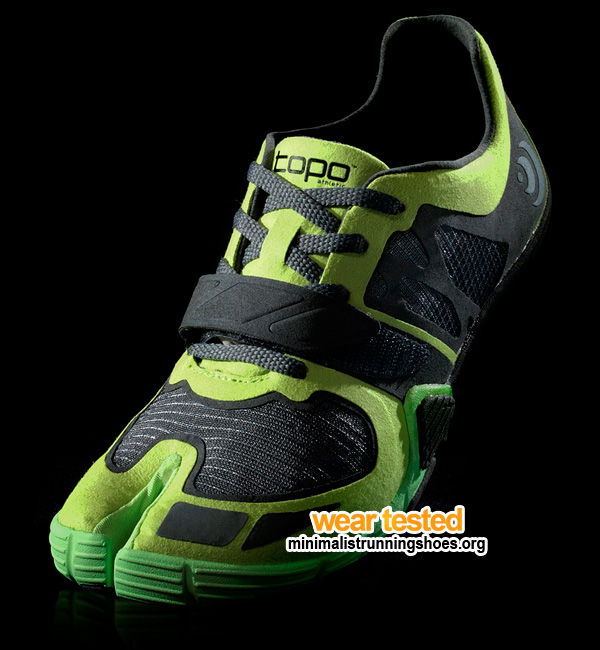 Running & Racing (RR) Shoes
These shoes have a 3mm rubber outsole and 6mm EVA midsole. Weighs 5.3 ounces (US Men 8.5). It also has a dial-in premium BOA closure system.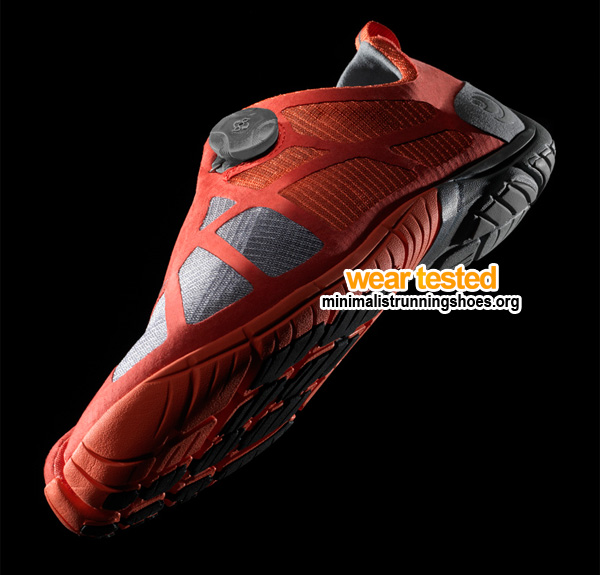 Topo Athletic also partnered with Injinji to produce a performance split- toe sock for those who does not run sockless.
You can read more about what Topo Athletic is all about in this interview, '10 questions with Tony Post'.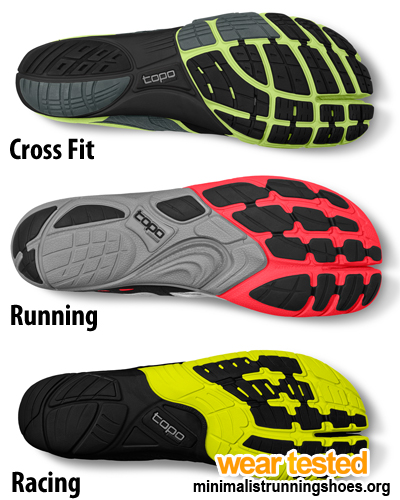 As I have written before, I'm not a big fan of split toe shoe design but if done right, like in the Born2Run Road, they can be forgiving around the toe posts. If I don't get hot spots or blisters running in these shoes sock less, then they'll already have partially succeeded. The rest depends on the performance of the runner wearing these shoes.
These shoes will be available in May 2013 for between $100 and $130: RR $130, RT $100, RX $110.