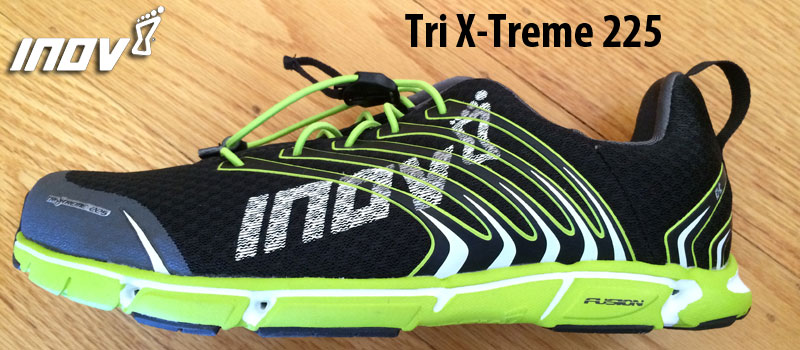 From the United Kingdom and fell running footwear manufacturer, Inov-8, comes a super-lowered one-arrow (3mm drop) model, the Tri-X-Treme 225, an insanely lightweight and fast triathlon shoe. This stripped back speed demon brings the foot closer to the ground. The latest in inov-8 Dynamic Fascia Band (DFB) technology and the Terradapter heel unit allows triathletes to run with maximum efficiency from the first step.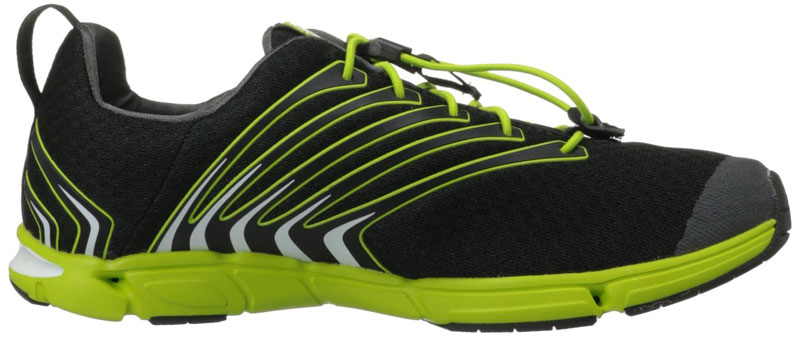 It also boasts a full-length drainage system so your feet stays dry during competition. The upper utilizes a speed lacing system and is made of breathable mesh. The quick release toggle system means no time wasted on laces, while a large shoe opening guarantees the foot will enter at speed. There is also a heel loop assistant.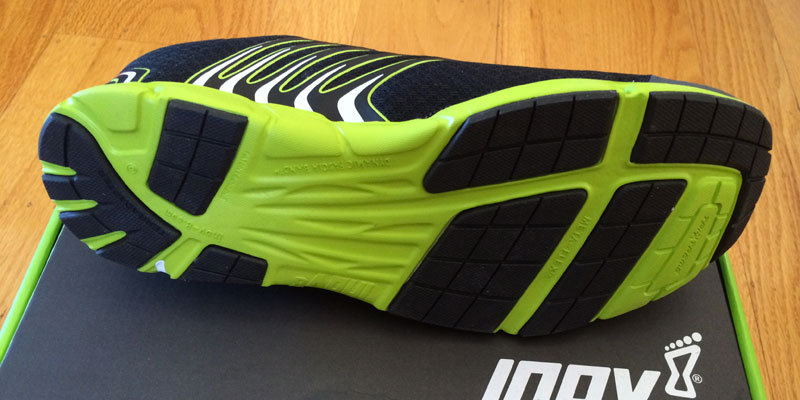 The sticky outsole of synthetic rubber and EVA has low profile 1.5mm cleats that are made of durable rubber in the foot strike zones. Inov-8's patented fascia band technology replicates the anatomical position of the plantar fascia ligament, and duplicates the function of the human foot's ability to utilize the "windlass effect". The DFB delivers a kick of energy with each step, helping the athlete to run faster and more efficiently.
So how did the Inov-8 Tri-X-Treme 225 perform?
My pair (US Size 10.0) of Inov-8 Tri-X-Treme 225 weighs in at 9.0 ounces, is 3mm to 4mm drop, and has a stack height of about 16mm. The first time I put the Tri-X-Treme 225 on, they feel a little tight around the toe box but it loosened up after a short walk in them. I wear them sockless and for those doing triathlons, going sockless may save you many seconds to minutes during the transition from the bike and especially in hot weather when you're sweating a lot.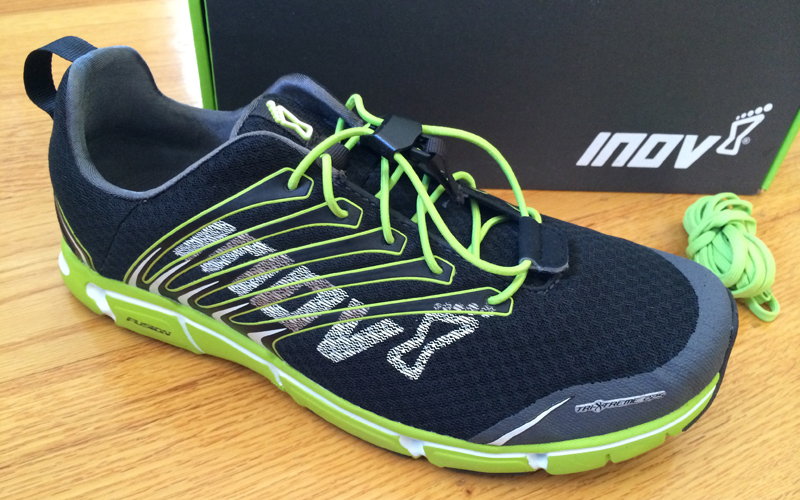 The Tri-X-Treme 225 also weighs a lot more than the Newton Tri Racer but comparable to the Altra 3-SUM. The uppers are not as smooth and breathable as the aforementioned models and the ride is stiffer and less flexible. For those looking for a durable triathlon shoe with extra cushioning, this shoe is in the sweet spot – the outsole is better designed for long distance wear.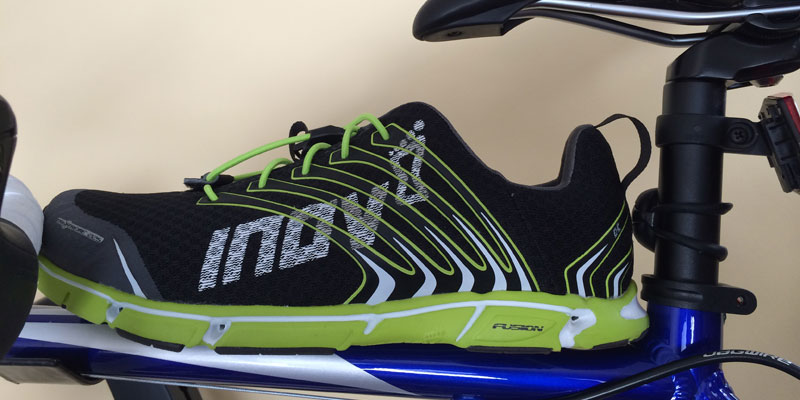 The full-length drainage system also come in handy during wet and humid weather in addition to water that you are pouring over yourself during your run.
It appears that Inov-8 may be moving away from road and triathlon shoes in 2015 so it might be a good idea to pick up a pair or stock up if you like the shoe already. The only other natural and low drop triathlon shoes that is worth looking at are from Newton Running and Altra Running.
The Inov-8 Tri-X-Treme 225 is currently available in a single colorway, unisex version for both men and women: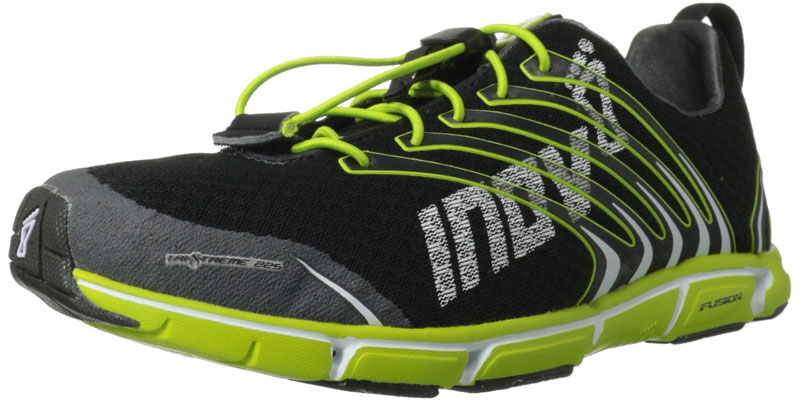 The Inov-8 Tri-X-Treme 225 is available for purchase at: Amazon.
*Product provided by Inov-8. CMP.LY/1 Review
If you have a product you'd like reviewed, contact me at info@weartested.org