Iffley Road means British-crafted runwear inspired by the joy of running – designed in Britain and made in Europe. Their fabrics are highly wicking, extremely comfortable and also looks good.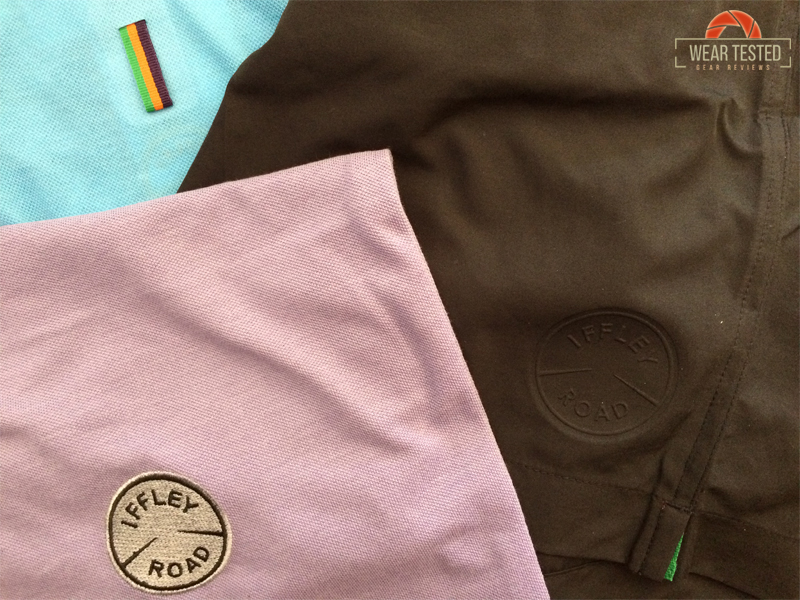 CAMBRIAN JULY SKY T-SHIRT
The Cambrian July Sky T-Shirt is Iffley Road's flagship men's tee that is designed to perform and built to last, offering unbeatable comfort mile after mile. It's made from a bespoke technical DRI-release® micro-blend that's lightweight, soft and durable and effectively wicks away perspiration. The cut is slim and stylish, with their trademark longer sleeves and an almost invisible in-seam pocket for keys, credit card or gel.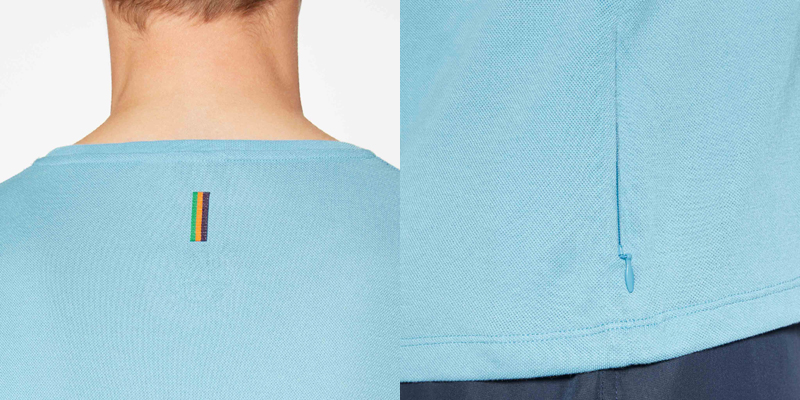 Features include:
Bespoke dri-release® micro-blend
Signature tri-stripe hanging loop
Discreetly embossed Iffley Road roundel
In-seam valuables pocket designed for a key and credit card
Curved back hem
Super soft and highly wicking with distinct piqué finish
Dries 4x faster than cotton
15% cotton, 85% performance polyester
We've wear tested the VIVOBAREFOOT Iffley Road T-Shirt (Cambrian Chevron) back in February and is happily impressed by it. But there are two minor differences between these models that we noted. The Cambrian July Sky is about an inch shorter thus the zipper pocket is higher up your hips. The Cambrian July Sky neckline is also about half an inch wider thus making it easier for you to put it on and take it off. Both these are big improvements in our book!

For the hot summer weather in Northern California the past few weeks and even for a week when I was in Phoenix, Arizona, the Cambrian July Sky T-Shirt performed as expected – moisture wicking, breathable, lightweight, and great looking!
And it is quickly joining the ranks of high performance running apparel from Ashmei, Smartwool, and Icebreaker. The Iffley Road Cambrian T-Shirt is available in many colors to match your running apparel.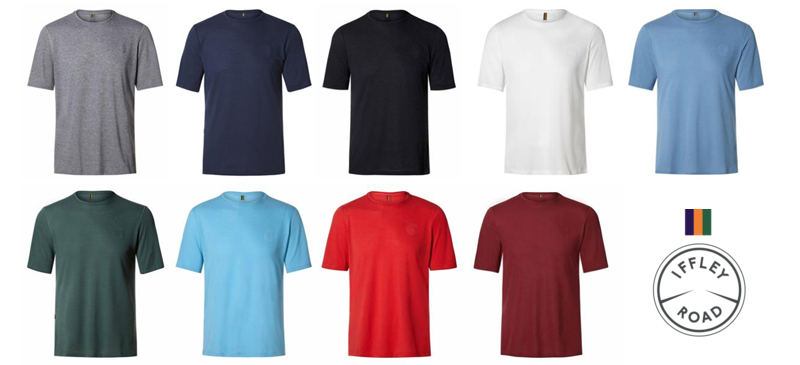 PEMBROKE MARINE BLUE SHORTS
The Pembroke Marine Blue Shorts is Iffley Road's classic running shorts and is made from high performance Italian fabric with soft mesh breathable brief and two front pockets. The Pembroke shorts have been designed to give serious runners the performance, looks and feel they've been waiting for. The unique flat-fronted design is exceptionally flattering and wonderfully free-moving.
Features include:
Beautiful, high-performing Italian fabric
Discreetly embossed Iffley Road roundel
Signature tri-stripe side vents
Flat front, elasticated rear, internal draw cord
Two unobtrusive credit-card sized front pockets
Soft mesh inner brief
At first glance, this reminded me of the running shorts I used to wear in high school track and field in my boarding school in Kent, England! This lightweight and breathable Pembroke running shorts arrived in time for Northern California warm weather. Pair it with the Cambrian T-Shirt and you have a perfect summer running kit. I had to wear my Arm Pocket Flash with my smartphone for long distance runs. For runs when you don't need to bring your smartphone, the Pembroke Shorts is one of our go-to shorts – lightweight, breathable, and great looking. You're guaranteed to run fast so this is one of my few go-to running shorts for speedwork on the track or asphalt.
The Iffley Road Pembroke Marine Blue Shorts is available in many colors to match the rest of your running apparel.