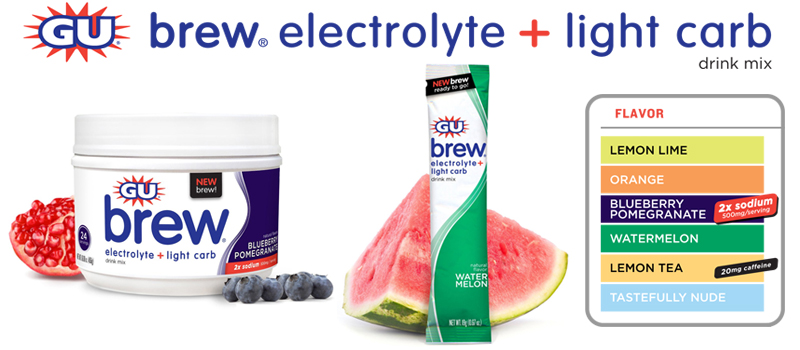 GU Energy's new reformulated electrolyte and light carbohydrate mix places a greater emphasis on hydration and less on carbohydrates (70 calories per serving). GU Brew uses a 50/50 ratio of fructose (simple) and maltodextrin (complex) carbohydrates because carbohydrates in this combination increase the amount of energy available to muscles. GU Brew is naturally flavored with an ultra-light taste profile for great drinkability prized by hardworking athletes.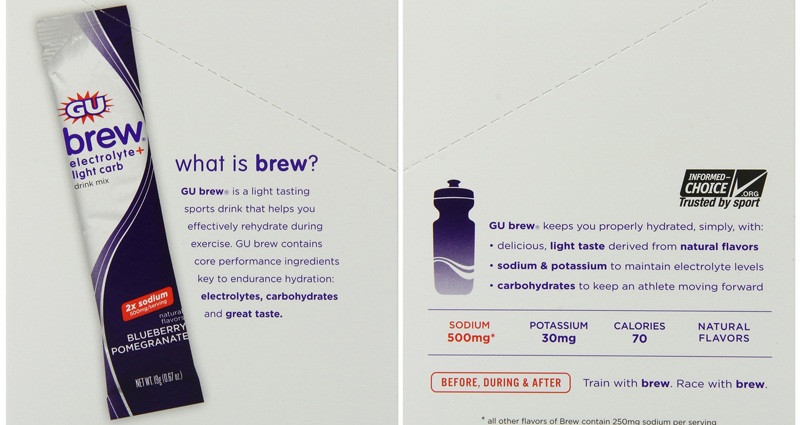 As with all endurance hydration usage, always hydrate BEFORE exercise, DURING exercise, and AFTER exercise. I have been using OSMO Nutrition for running and cycling before taking on GU Brew. OSMO has Preload Hydration, Active Hydration, and Acute Recovery whereas GU has Brew and Recovery Brew. So I decided to alternate between OSMO Active Hydration and GU Brew for a full month for all my 1 to 4 hour bike rides (two to three times a week with a 4 hour ride on Sundays) in both cold and hot weather.

Ultimately, my personal criteria is taste and how I feel a few hours after I finish my ride. Do I feel more tired or dehydrated using GU Brew versus OSMO? The results:
Taste – GU Brew original Tastefully Nude flavor is much better tasting than OSMO Active Hydration. No after-taste. But OSMO fruit flavors are better tasting than GU Brew fruit flavors.
Performance – For more than 75% of the time, I felt less dehydrated and less tired (after recovering for a few hours) using GU Brew during my rides!
Here is a comparison chart with all the details should you want to evaluate the ingredients at length…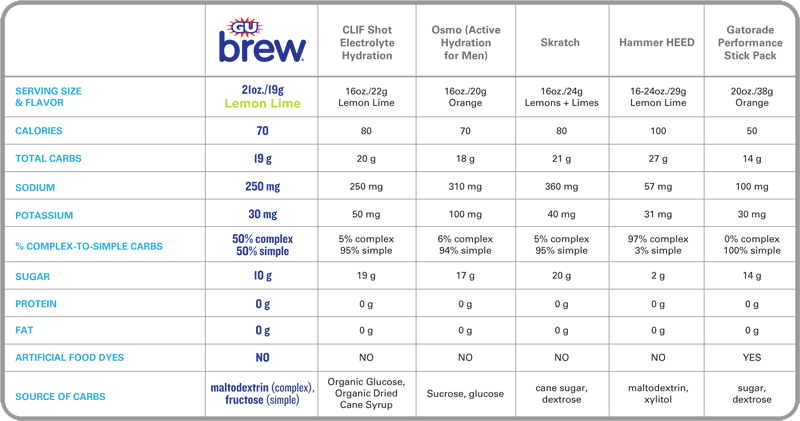 Obviously, this is my personal situation and your results may vary. But between OSMO and GU Brew, I'm set for all my running and cycling hydration needs!
Available in 6 flavors including Watermelon, Blueberry Pomegranate, Tastefully Nude, Orange, Lemon Lime, and Lemon Tea, GU Brew comes in 24-serving canisters and convenient 19 gram stick packs. GU Brew can be ordered now at: Amazon, GU Energy Labs
*Provided by GU Energy Labs. CMP.LY/1 Review
If you have a product you'd like reviewed, contact me at info@weartested.org