The Rapha Brevet collection of products (Brevet Jersey & Brevet Gilet) are tried-and-tested favorites in Rapha's core riding range with rejuvenated colors each season and refined aesthetics provide even greater visibility on the road. Made from a lightweight, breathable and insulating Sportwool™, the fabric functions well in a wide range of temperatures and will remain odor-free, even after 24 hours in the saddle.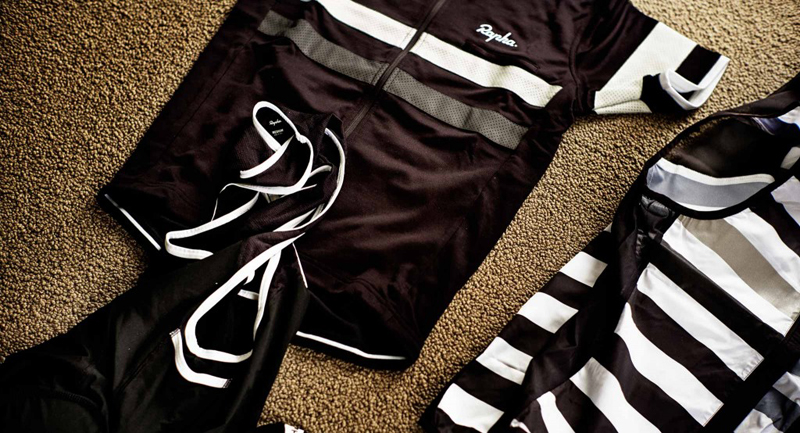 A vital feature of both the Brevet Jersey and Gilet is the reflective Schoeller® fabric and high visibility details to ensure that you'll be seen on the road in low light. The Brevet Gilet has also been refined with reflective hoops for a greater visual impact.

The Brevet Gilet protects your core from cold air, keeping you warm as temperatures drop, and are easily stored in a jersey pocket when not needed. This contrast-striped gilet has mesh side panels for breathability, high-visibility details, and easily packs down into a zipped, mesh-lined pocket on the rear of the Brevet Jersey.
Features of the Brevet Gilet includes:
Windproof front fabric
Offset zip for comfortable layering
Reflective chest stripes
Reflective Rapha logo
Mesh side panels for breathability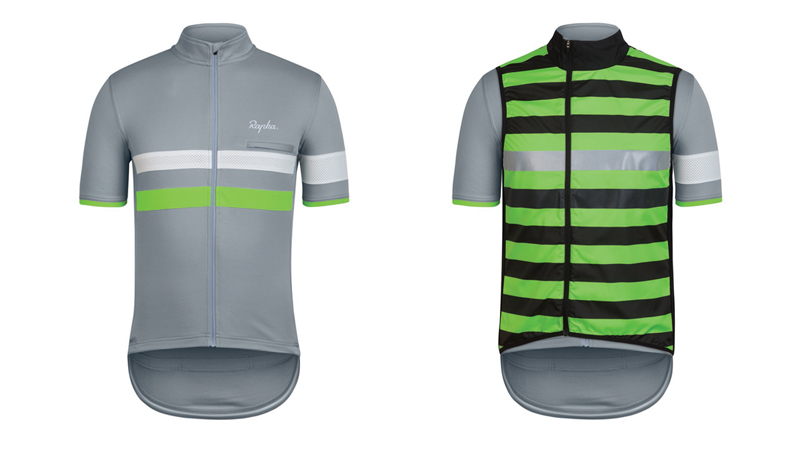 Riding in cool late Spring for various 50K rides, the Brevet Jersey and Gilet performed wonderfully by keeping our core warm with and without the Gilet. However, in the heat of the Summer, the Brevet Jersey is a tad too warm – cash that I carried with my driver's license and AAA card etc. were all moist from the perspiration. The really compact and foldable Brevet Gilet is indispensable for cold mornings and warm days – you can easily take off the Gilet and stash it away after the weather warm up.
My favorite features of the Brevet Jersey is the zipped ballast pocket in the rear (used for carrying the Brevet Gilet or an extra jacket) and  the zipped chest pocket in the front.
At this year's Marin Century Ride, I had my first hard bike crash – road rash plus a few bad bruises on my shoulder and ribs. My Brevet Gilet suffered a major tear and hole. A week later, I sent it back to Rapha for their free repair service. Two weeks later, I have it back. They did an amazing repair job. I can wear my favorite Gilet again! I though I had to buy a new one… Some products are excluded but I don't know if any apparel manufacturer has anything close to what Rapha offers.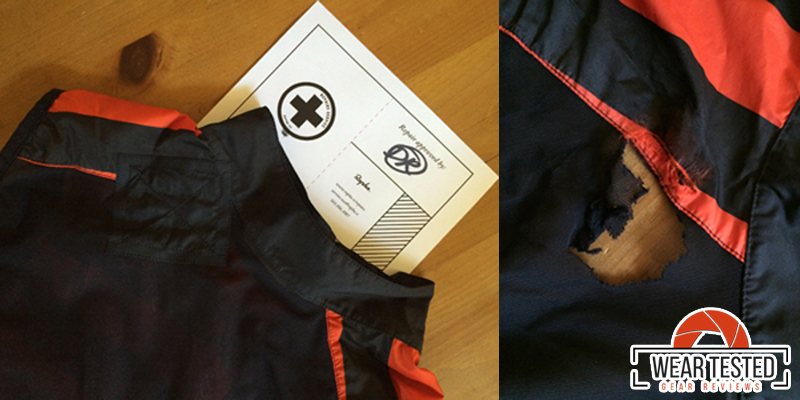 "Rapha offers a free repair service on all products that have been damaged through wear, tear or accidents. Whether through stitching, patches or replacement panels, Rapha's repair service restores garments to their original levels of quality and performance."
The short sleeve Brevet Jersey is only available in the Spring and the long sleeve version for the Fall. The Brevet Gilet is available for both seasons. The Rapha Brevet Jersey and Gilet is one of the few cycling favorites of mine.